Expert Plumbers in
Wilmington, MA
Expert Plumbers in Wilmington, MA
Upgrade To High Efficiency Boiler And SAVE $3,000!
Need Boiler Repairs? Get $100 OFF!
Licensed Professional Plumbers
New Era: Your local trusted plumbing company
At New Era, we offer a wide range of plumbing solutions tailored to suit your specific needs. Our core values revolve around professionalism, reliability, and a strong commitment to our community.
Whether you require emergency plumbing assistance for an unexpected issue or the expertise of a licensed plumber when updating your bathroom, New Era has you covered. Each detail-oriented plumbing contractor on our team brings their knowledge and care to every job they perform, ensuring top-notch work and exceptional service.
What sets our plumbing company apart is our friendly approach and clear communication. We believe in building long-lasting relationships with our customers, making us your trusted choice for all your plumbing needs.
With New Era, plumbing services come with a warm, professional touch and unmatched expertise. Welcome to a better way of plumbing, where your satisfaction and comfort are our top priorities.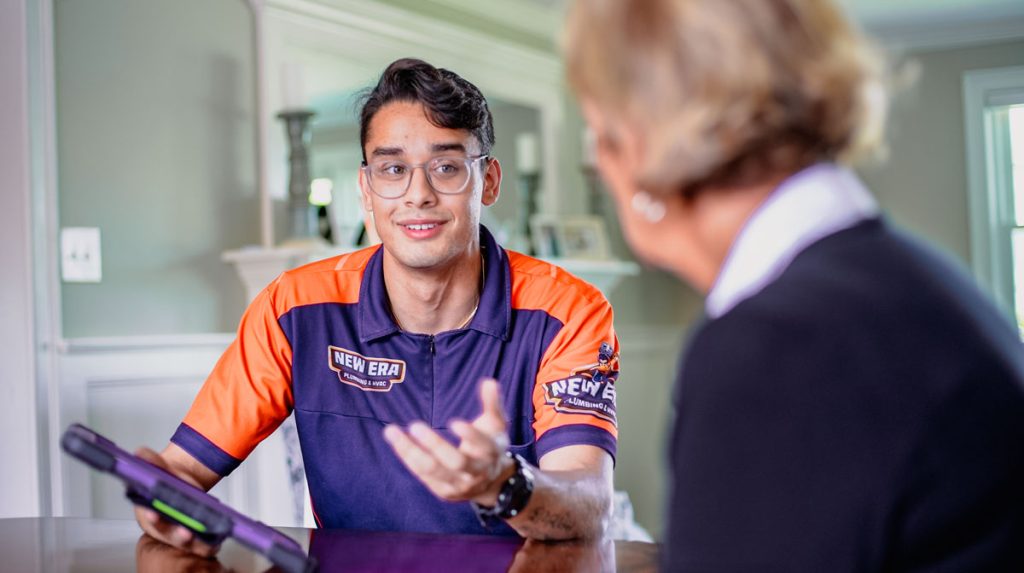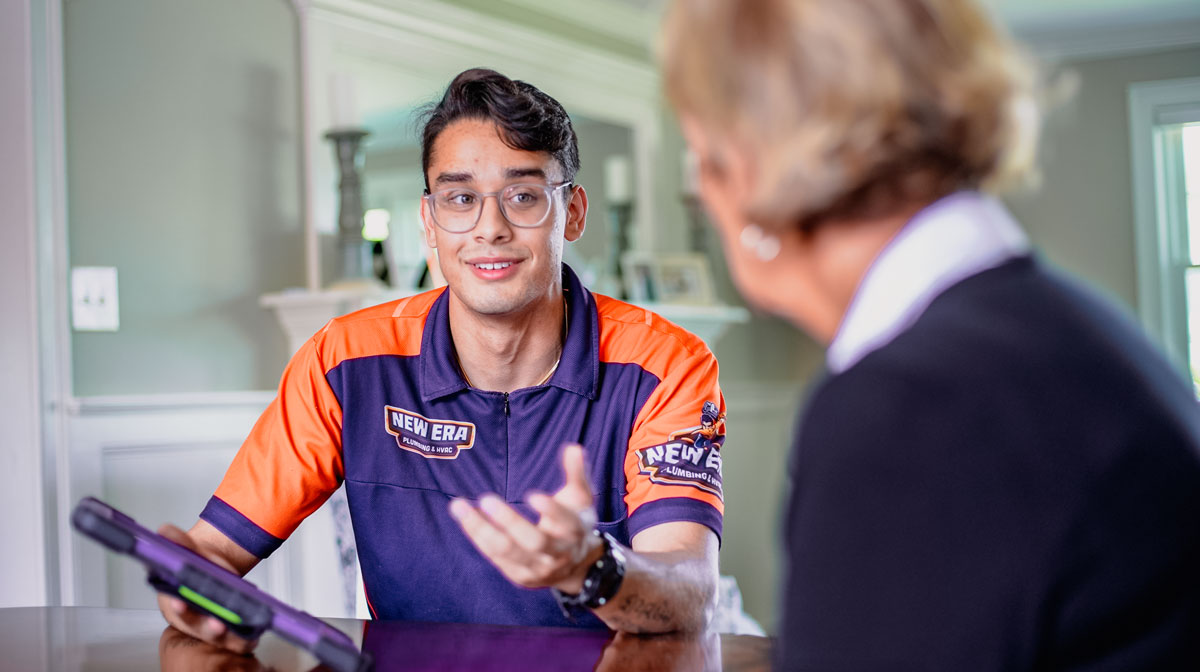 Frequently Asked Questions
Plumbing services: Your questions answered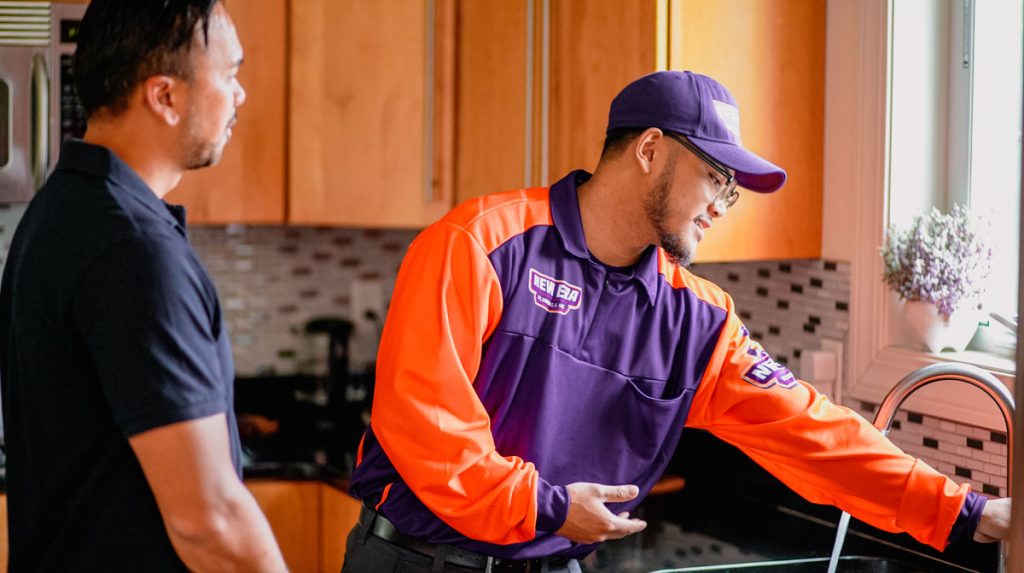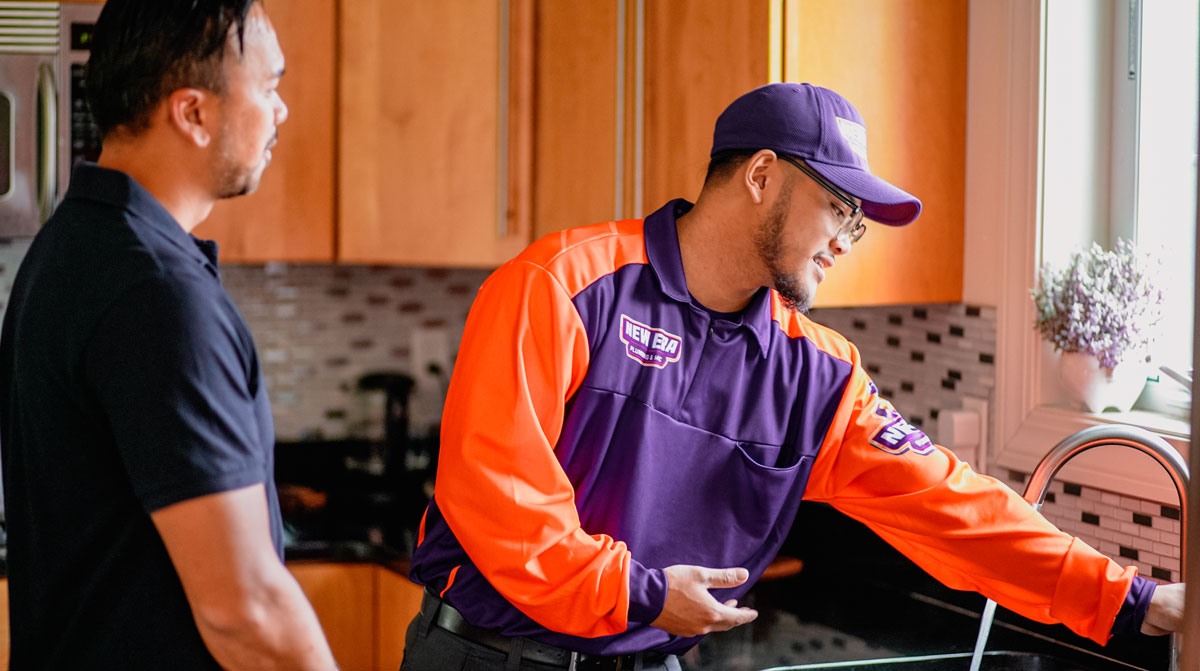 Expertise & speed: 24-hour emergency plumbing services
In Wilmington, we offer 24-hour emergency plumbing services, ever-ready to address any plumbing emergency that may arise.
Our team of experienced emergency plumbers brings a combination of knowledge and practical skills to the table. We're here to provide quick and effective solutions whenever you're facing a plumbing emergency.
In the world of emergency plumbing, New Era is a standout plumbing company known for its reliability and friendly approach. With our round-the-clock 24-hour plumbing services, we ensure that the Wilmington community can rely on us for prompt and efficient assistance. And no matter the time or day, our commitment is built on being approachable and communicating honestly – you can always expect the best from our plumbers.
If you choose New Era for your emergency plumbing needs, you'll get a service that combines professional expertise with genuine care and concern. Overflowing toilet, clogged pipes, broken faucet, or major leak, no matter your issue, our plumbers are here to help!
How to know when it's time to call a plumber
There are several common issues that necessitate the expertise of a licensed plumber. These include:
Burst pipes: Prompt action by an emergency plumbing contractor can reduce water damage, so call right away!
Clogged drains: Both residential and commercial plumbing systems can be prone to clogged drains.
Leaky faucets: Don't let that drip go unchecked! Between slow water damage and rising energy bills, a leaky faucet can turn into a big problem before you know it.
Lack of hot water: Call your local plumbing company to have your hot water up and running again.
Overflowing toilets: Especially in commercial spaces, overflowing toilets can quickly turn into a hazardous situation.
New Era is dedicated to addressing these plumbing issues with speed, with plumbers on call in Wilmington 24 hours a day, ready to help you when you need us the most!
Residential & Commercial Plumbers
Professional residential & commercial plumbing services in Wilmington
In Wilmington, MA, New Era is your go-to plumbing company, skilled in both commercial and residential plumbing.
For businesses, like restaurants or offices, plumbing systems can be quite complex. You've got large pipes, heavy usage, and specific needs. This is where our licensed plumbers step in, bringing their expertise to fix issues promptly and efficiently, ensuring your operations run smoothly.
Whether it's a dripping faucet or a backed-up toilet, everyday residential plumbing problems can be equally frustrating. And that's where New Era shines too. Our plumbers maintain the same high standards of care for your home, making sure everything works seamlessly.
Plumbing issues can happen anywhere, whether it's your home or your business. That's why it's crucial to have a plumbing contractor like New Era, experienced in both residential and commercial plumbing services. Our plumbers have the know-how to tackle whatever comes our way, ensuring your comfort and peace of mind. So, when plumbing problems strike, remember we're the plumbing company that's always here, ready to help you out!
Avoid Plumbing Emergencies
Keeping your plumbing system running smoothly
Staying ahead of plumbing emergencies is all about being proactive. By scheduling routine visits from a licensed plumber, you can catch plumbing issues before they become major headaches. And don't forget about the things you can do on your own to ensure your plumbing system stays in great shape.
Here are some practical tips:
Keep an eye on water pressure. High or low pressure can be a sign of trouble, so make sure it's just right.
Steer clear of harsh chemical cleaners that can harm your pipes. Opt for gentler alternatives to protect your plumbing.
Address even the small problems promptly. Calling a plumber to fix a minor leak now can prevent a major flood later.
While New Era is always ready to help with emergency plumbing situations, we're big advocates for preventing mishaps in the first place. Connect with our local plumbers in Wilmington for personalized advice and solutions. Together, we'll ensure peace of mind and protect your home or business from unexpected plumbing disasters.
The Trusted Plumbing Contractor
Trust in New Era, Wilmington's go-to plumbing contractor
When you want the best plumbing service, turn to New Era, the plumbing company trusted by the Wilmington community. Our dedicated plumbers offer a wide array of plumbing services, tailored to meet diverse needs, with a reputation for excellence that sets us apart from the rest.
Choosing New Era means choosing a plumbing contractor committed to delivering quality, reliability, and exceptional customer service.
Don't wait until it is too late to call a professional plumber. At New Era, we recommend annual plumbing service visits to avoid escalating issues and more expensive fixes.
Why choose us for your plumbing needs?
In Wilmington, when the call is for a reliable plumber, New Era stands out. With 15 years under our belt, we've showcased unwavering dedication to top-notch plumbing services, be it for residential or commercial plumbing needs. Day or night, our 24-hour plumbing service ensures Wilmington residents aren't left stranded in emergencies.
From handling intricate commercial plumbing challenges to being the licensed plumber locals trust for their homes, our reputation is built on transparency, community engagement, and unparalleled expertise. Let New Era be your trusted partner for all things plumbing. Ready for exceptional service? Reach out today!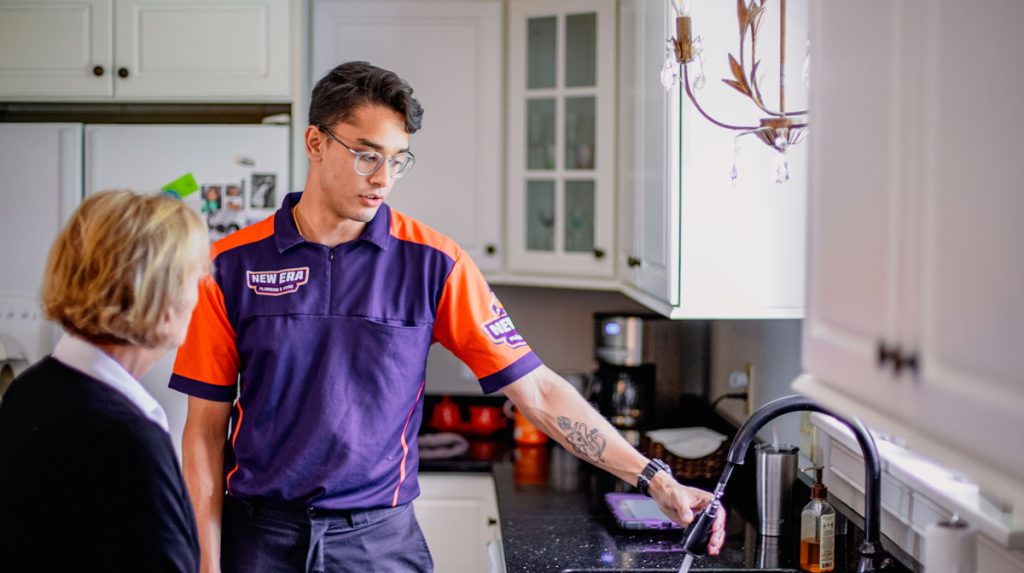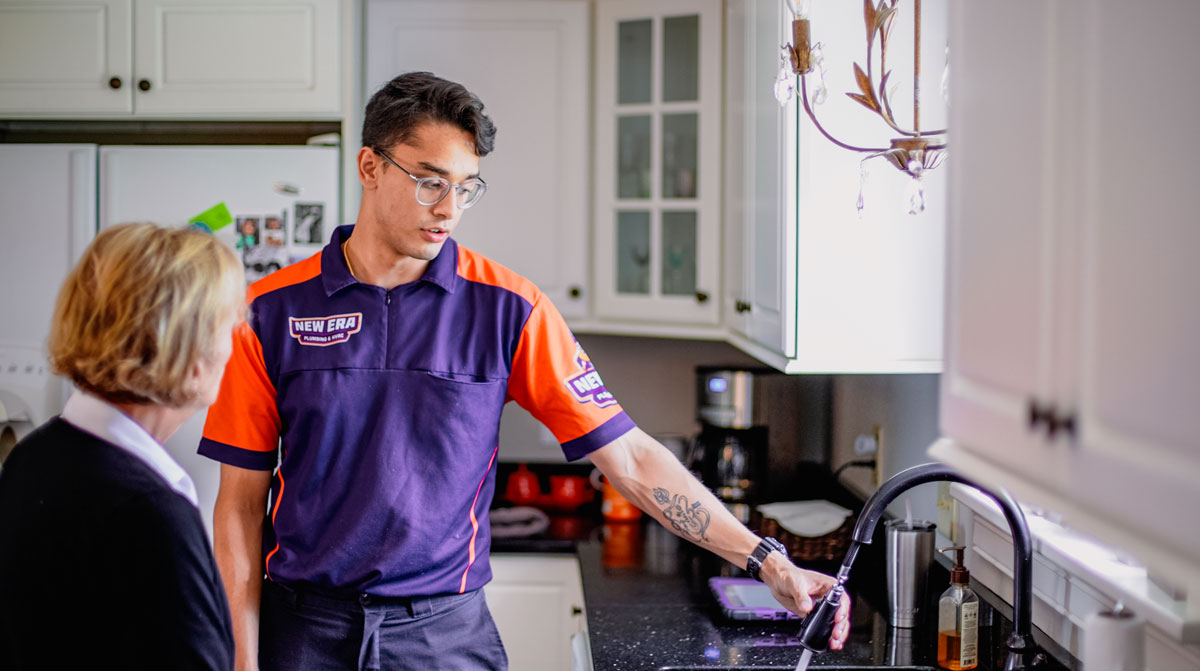 Other services in Wilmington, MA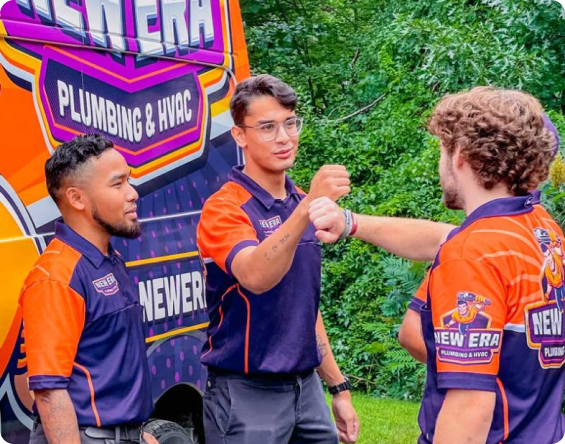 Top Quality Plumbing Services in Wilmington
Don't allow plumbing issues to disrupt what could be a perfect day. Contact our experienced, friendly, plumbers for quick and efficient plumbing solutions today!