Serving Dracut, MA residents for 15+ years!
#1 Refrigerant Leak Repair Service in Dracut, MA
New Era Plumbing & HVAC offers fast and efficient refrigerant leak repair to keep you and your family safe in Dracut, MA!
AC systems keep Massachusetts homes and businesses cool and comfortable, but problems do occur from time to time. For example, an air conditioner leaking Freon (known as refrigerant) can be an extremely serious issue that requires an urgent call to our professional HVAC team. Finding and fixing a Freon leak fast ensures the family's safety while protecting the unit from damage.
At New Era Plumbing & HVAC, our team is always eager to help with the heating and cooling needs throughout the Dracut, MA, community. If you suspect you have an AC refrigerant leak, we're the right people to call.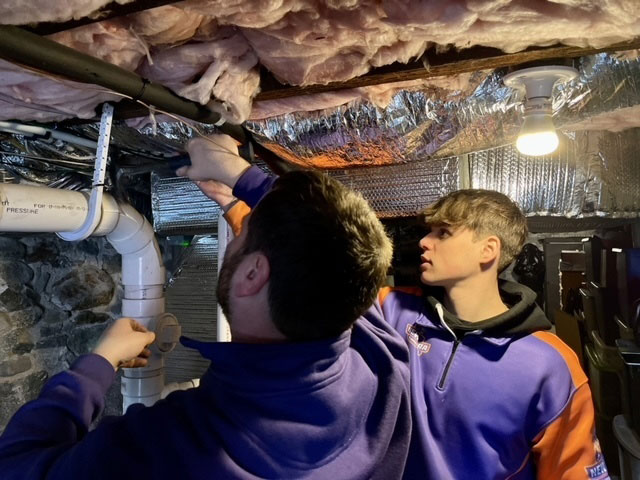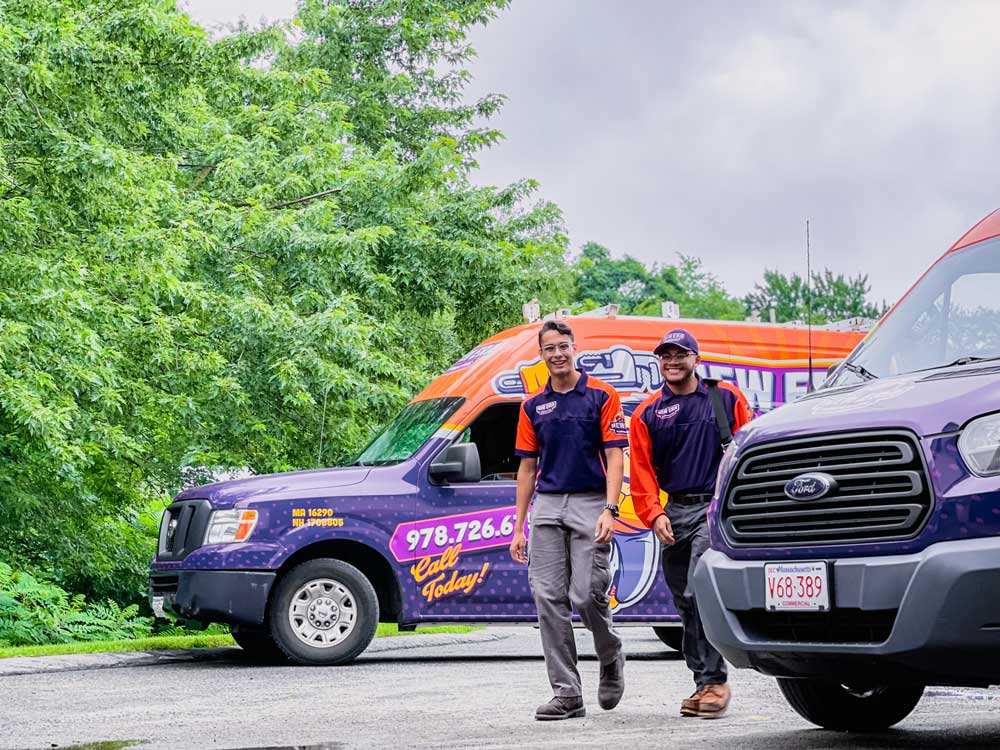 Freon is a type of gas. Its main function is cooling the air inside your air conditioning system. Using Freon, your AC unit cools the incoming air and then recirculates it throughout your property.
Free replacement
estimate
Furnace replacement as low as $5,500.*Price may vary depending on the system. Terms and conditions apply. Contact us today for a personalized quote tailored to your specific system needs.
Reasons to Hire Our Professional HVAC Team
Do you suspect a refrigerant leak? Call the New Era Plumbing & HVAC team immediately. When dealing with a Freon leak, it's crucial to call professionals for a safe solution from a trained and insured team. Our team can resolve the leak or suggest replacing the air conditioner. Homeowners should never attempt to resolve a Freon leak themselves. Freon is toxic, which is why our experienced team uses the best equipment and safety standards to resolve a leak.
We work in a timely manner, quickly repairing your unit. 
We provide competitive pricing.
We let you know exactly what you're paying for every time.
We bring over 15 years of experience with us.
Refrigerant leaks aren't the most common issues that air conditioners suffer from, but they do happen. If you want to reduce the risk of it happening in your home, be sure to schedule our team for regular air conditioning maintenance so that we can catch any issues early.
Call New Era Plumbing & HVAC at (978) 593-2294 today for a top-notch refrigerant leak repair service and more in Dracut, MA!