Water Softener Installation
Serving Dracut, MA residents for 15+ years!
water softener installation
#1 Water Softener Installation Company in Dracut, MA, with Over 600 5-star Reviews
Make the messy, irritating effects of hard water a thing of the past. Contact us at (978) 593-2294 for professional services for water softeners.
Have you recently considered including water softeners with your home's plumbing system? We highly recommend them. A water softener system can improve your life and home in multiple ways.
Our skilled technicians at New Era Plumbing & HVAC have extensive experience installing and repairing water softeners. We'll put an end to your hard-water woes with excellent customer service and unrivaled workmanship. If you live in Dracut, MA, or the surrounding areas, call us at (978) 593-2294 for prompt, satisfactory water softener services.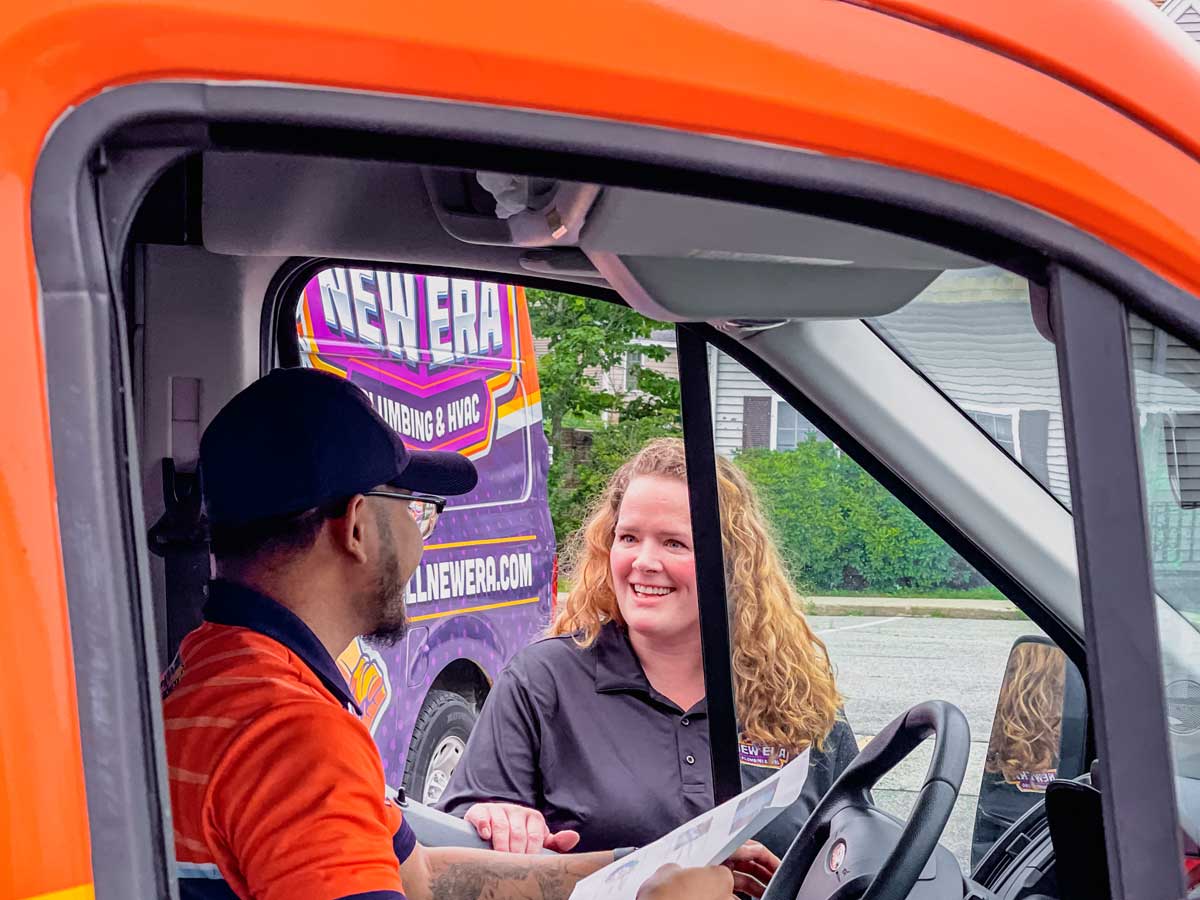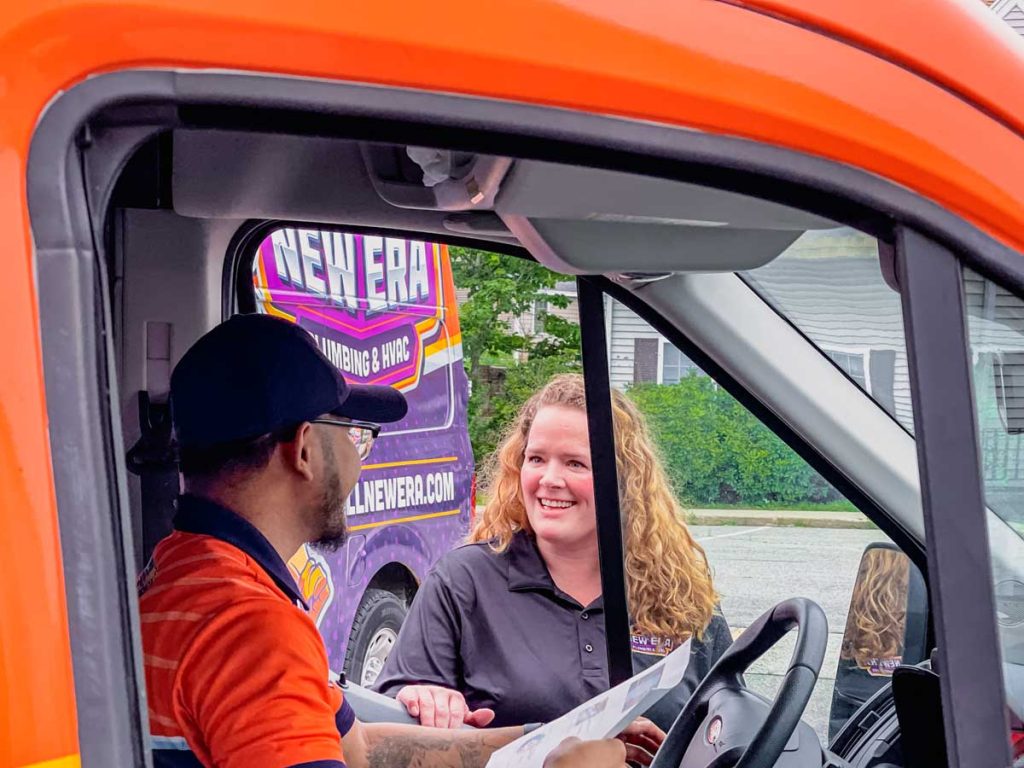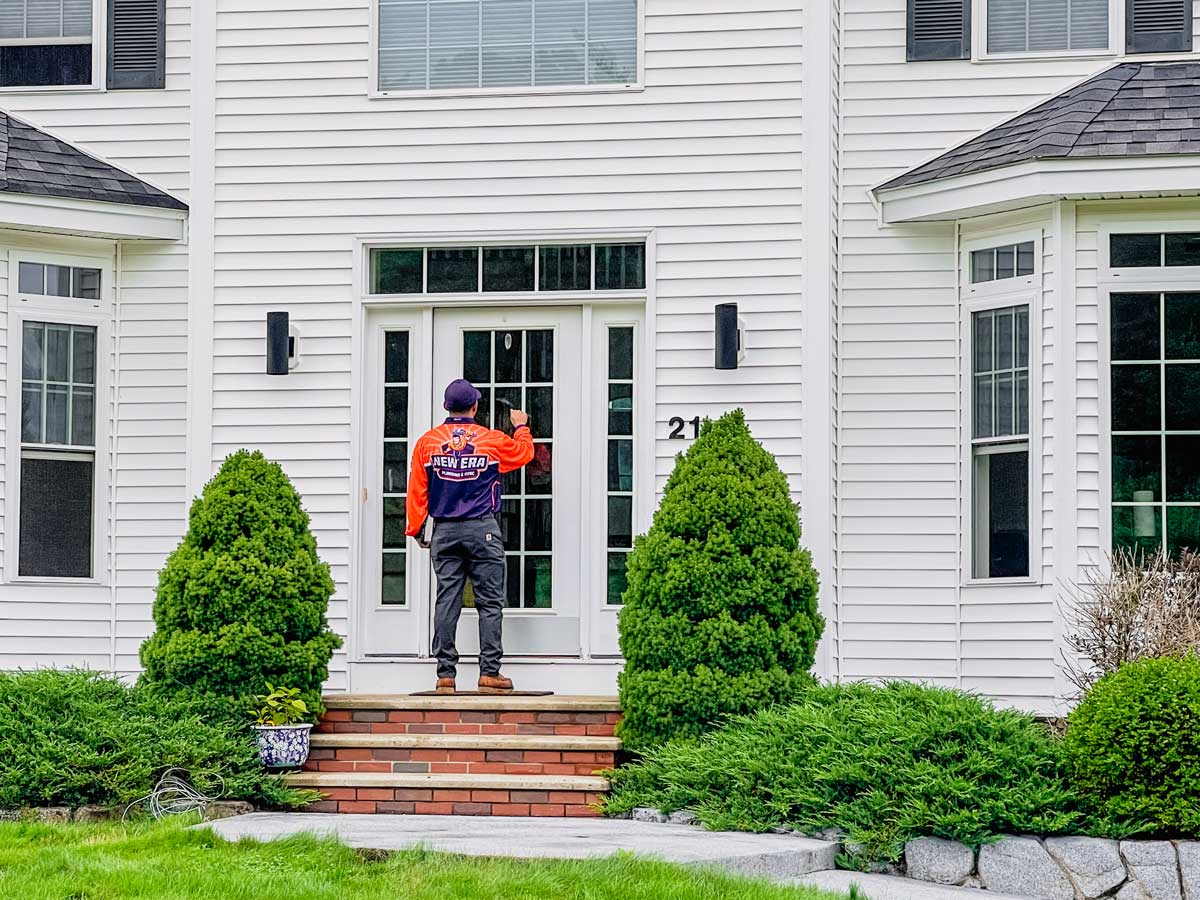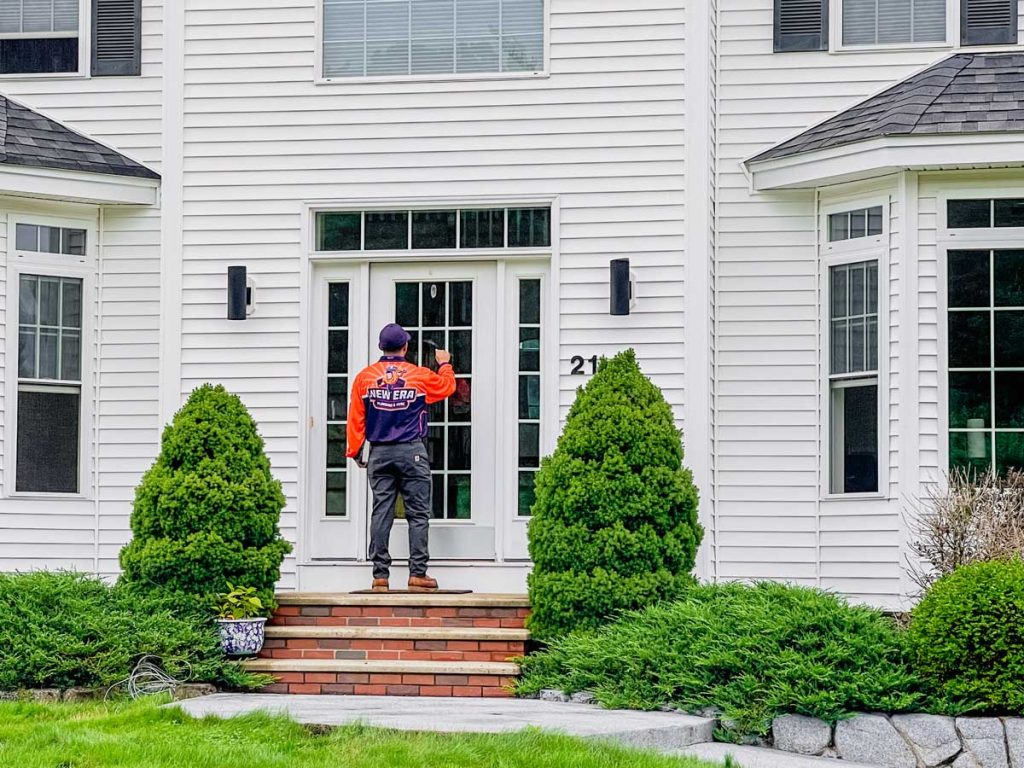 Signs You Need Water Softener Services
Hard water has a negative impact on your body and plumbing system. Many people don't recognize the signs of hard-water damage until they need professional plumbing services.
At first, hard water has subtle effects. But continued exposure makes the issues more obvious. Hard water can cause:
Dry, sensitive skin
Dull, lifeless hair
Chalky mineral deposits on faucets, showerheads, and water heaters
Drains that easily clog
Glass dishes that never seem completely clean
Dingy clothing that doesn't appear crisp or clean
These problems affect your appearance and confidence while damaging your belongings.
The continuous buildup of minerals like calcium and magnesium decreases your water pressure and erodes your plumbing. You'll also purchase more part replacements and plumbing services to maintain your home's plumbing system. 
Free replacement
estimate
Need Boiler Repairs? Get $100 OFF!
The Advantages of Water Softeners
Since the average water softener installation costs around $1,500, many homeowners shy away from this investment. However, water softeners can last up to 20 years and increase the lifespan of several major plumbing components. You'll also notice other benefits, including:
Fewer plumbing repairs and part replacements
Brighter clothes with a softer, crisper texture
Softer, more voluminous hair
Skin that retains moisture more easily
Better tasting water which influences your coffee, tea, and recipes
Less intensive house cleaning chores
When a water softener eliminates hard water's harsh effects, you'll save time, energy, and money. 
Discover the Difference Reliable Service Makes with New Era Plumbing & HVAC
Ready to make some positive lifestyle changes? Start by seeking water softeners that are compatible with your plumbing system. You'll notice the difference in your skin, hair, clothes, and belongings.
Get professional water softener services from our experts at New Era Plumbing & HVAC. Call us at (978) 593-2294 for service in Dracut, MA, and surrounding areas.