Toilet Repair & Replacement
Serving Dracut, MA residents for 15+ years!
Toilet repair & Replacement
#1 Toilet Repair & Replacement Company in Dracut, MA, with Over 600 5-star Reviews
When toilet troubles cause a major inconvenience, call us at (978) 593-2294 for expert toilet repair & replacement services.
Toilet troubles aren't just inconvenient; they can also make your household unsanitary. You can't afford for one of the most important appliances in your home to stop working.
Homeowners in Dracut, MA, and surrounding areas rely on our professional toilet repair and replacement services. At New Era Plumbing & HVAC, we'll find a remedy for your malfunctioning toilet. If your toilet overflows or runs ceaselessly, call us at (978) 644-7353 for prompt solutions.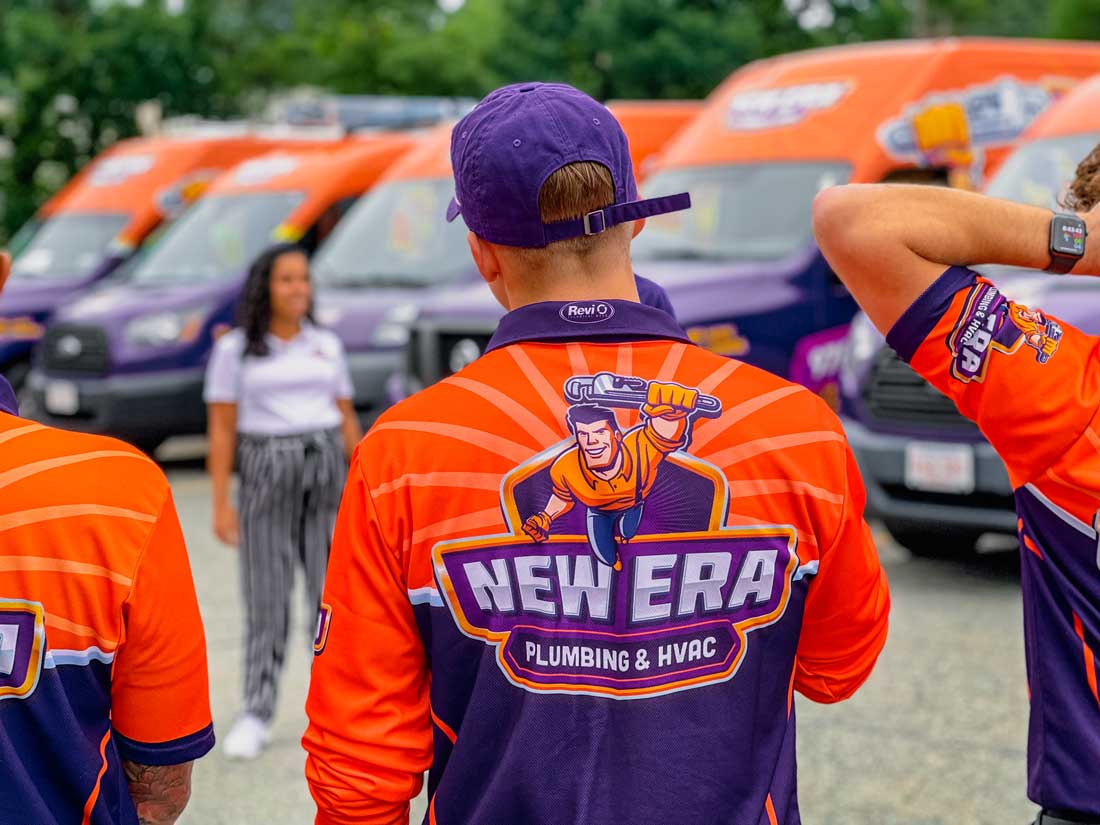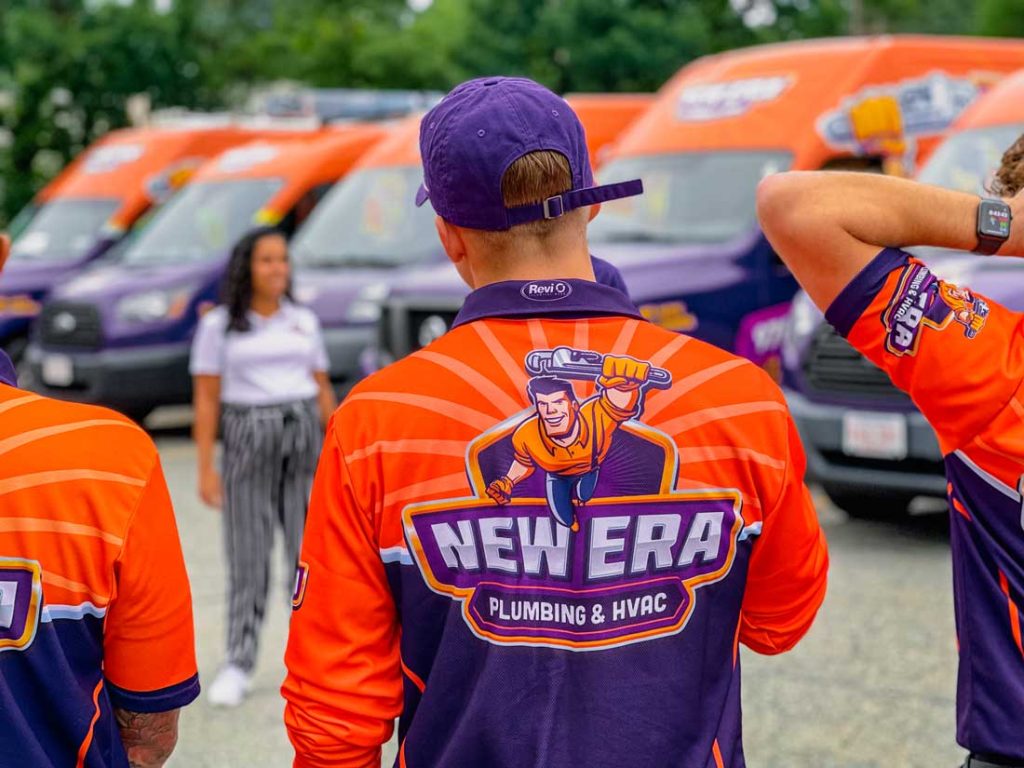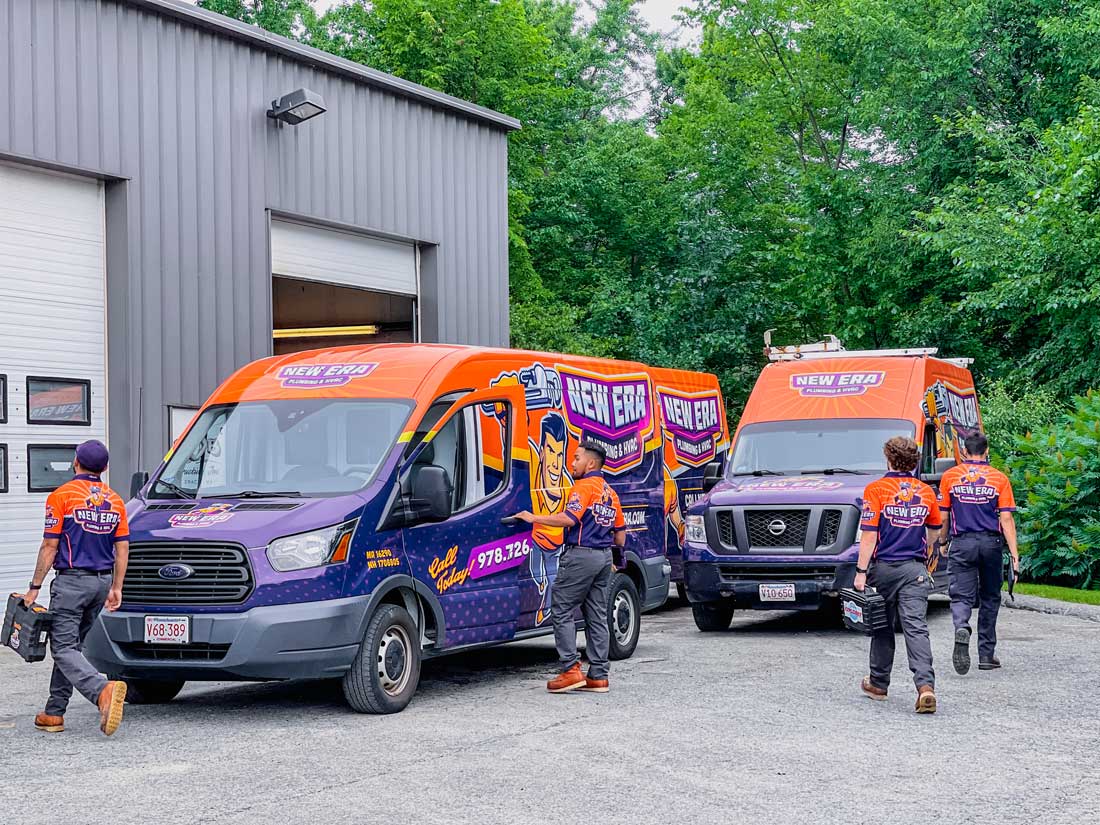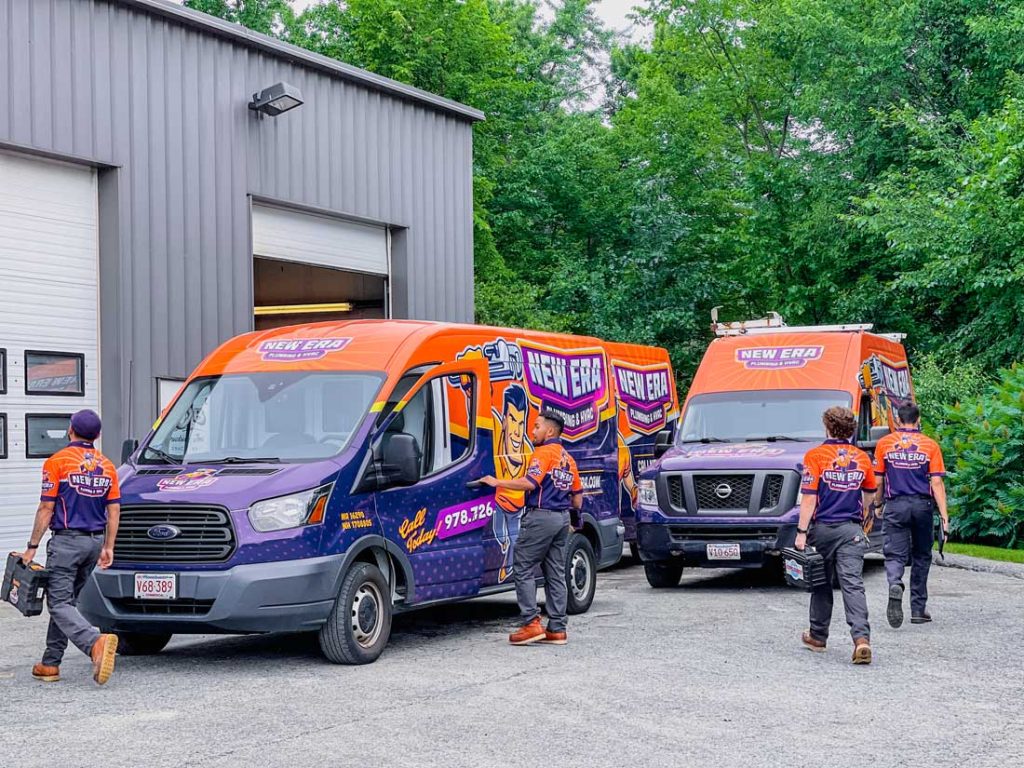 Signs I Need Toilet Repair Near Me
If you're seeking "toilet repair near me," you probably already noticed something is amiss. You might even have one of the following messy situations on your hands:
Your toilet constantly backs up.
You hear water running continuously in your toilet tank. 
You notice cracks, fractures, and leaks on or around your toilet. 
Your bathroom always stinks.
When you use the toilet, it shakes or feels unsteady. 
You're always reaching for the plunger. 
Each of these problems could eventually lead to an unsafe predicament. Your toilet should remove raw sewage from your home. When it leaks or overflows, that sewage poses a health risk to your family and necessitates toilet repair & replacement services.
Free replacement
estimate
Need Boiler Repairs? Get $100 OFF!
What Causes Toilet Problems?
Your toilet functions reliably because of several components. Sometimes, a professional can easily replace these parts. Other times, you'll have to replace the entire toilet.
Our customers often encounter these toilet problems in their homes:
The toilet tank houses the flush valve and the flapper. When your toilet constantly cycles through water, one of these parts may need replacement. 
If water leaks from your toilet, you might have a damaged gasket or supply line. 
A rocky, unstable toilet often requires a new wax seal to hold it steady. 
A toilet that constantly overflows typically has a serious clog somewhere in the plumbing system. 
Only a professional toilet technician can properly diagnose and repair a malfunctioning toilet.  
Our Toilet Repair and Replacement Services
Avoid an unsanitary mess by calling us as soon as you have constant toilet issues. Our technician will arrive with the equipment necessary to diagnose the problem and make repairs. If your toilet requires extensive repairs, we'll help you choose and install a replacement. 
Whether you need toilet installation for a newly constructed property or a replacement for your outdated or damaged toilet, we can guide you to several innovative options. Your old toilet doesn't use water efficiently, which increases your water bill. It's also more susceptible to malfunctioning.
Modern toilet designs use around five times less water than outdated designs. You could cut your water usage by 10,000 gallons each year per toilet upgrade. You can also get more than a decade out of your new toilets. 
When our technicians troubleshoot your toilet, they often discover a damaged or broken part. We'll use quality replacements to repair your toilet. Once we finish, you can rest assured that your toilet will safely flush and remove waste again.
We can easily replace wax seals, valves, and supply lines. Cracks, fractures, and other serious issues require a complete toilet replacement.  
Discover More Efficient Toilet Options with New Era Plumbing
If your toilet gives you constant trouble, you need an expert solution from a professional plumbing technician. Our team at New Era Plumbing & HVAC can point you toward cost-efficient solutions to save water and money. Call us at (978) 593-2294 for the best toilet repair & replacement services in Dracut, MA.