Emergency Plumbing Services in
Chelmsford, MA
Upgrade To High Efficiency Boiler And SAVE $3,000!
Need Boiler Repairs? Get $100 OFF!
Chelmsford's expert emergency plumbers
A well-maintained plumbing system is your home's shield against major damages. When facing a plumbing emergency, you need someone you can trust to provide expert assistance.
New Era's 24-hour emergency plumbers are ready to respond promptly. And we aren't just here for homes; businesses can count on us too.
Now, spotting a plumbing emergency early can save you a ton. If you see a burst pipe or leak, get no hot water, that's your cue to call an emergency plumber. And if you smell gas, evacuate immediately and take these steps while waiting for our expert plumber to arrive:
Shut off the main water supply
Open faucets to release any remaining pressure in the pipes
Avoid attempting complex repairs yourself

Our friendly and knowledgeable team is here to provide the best plumbing. Contact us anytime for all your plumbing emergencies in Chelmsford!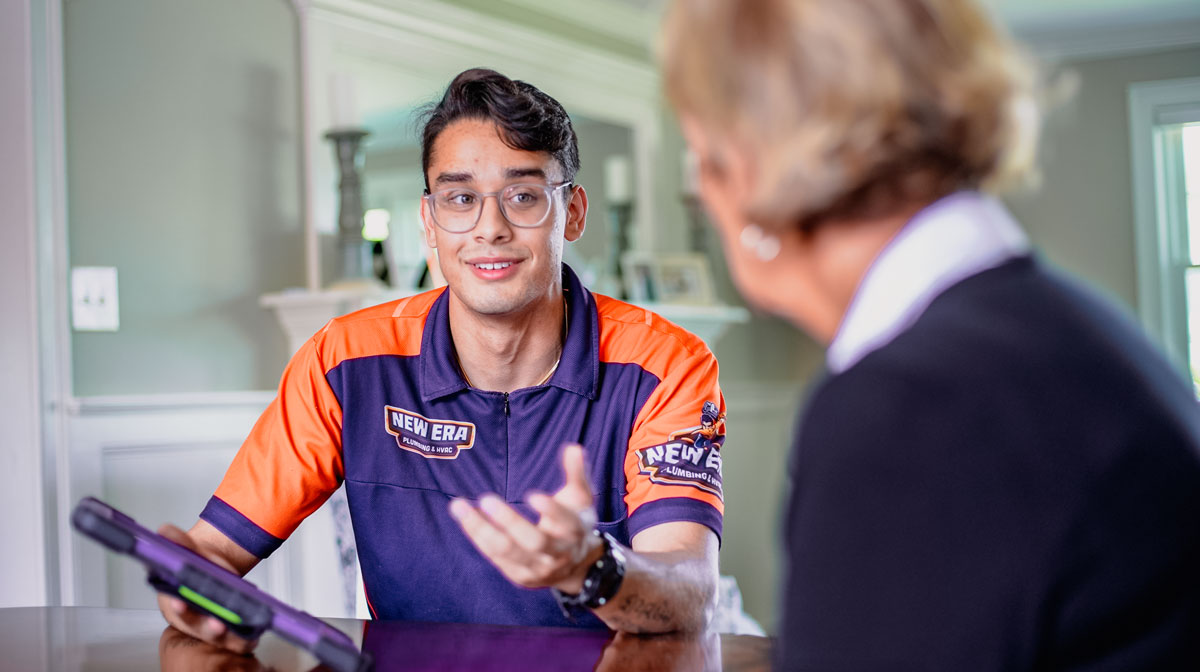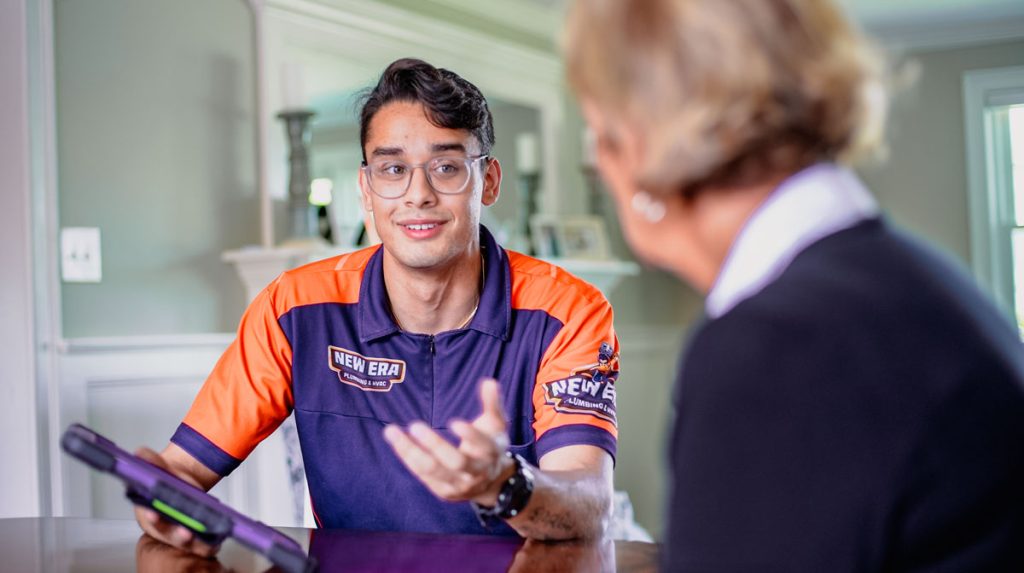 FAQ about plumbing services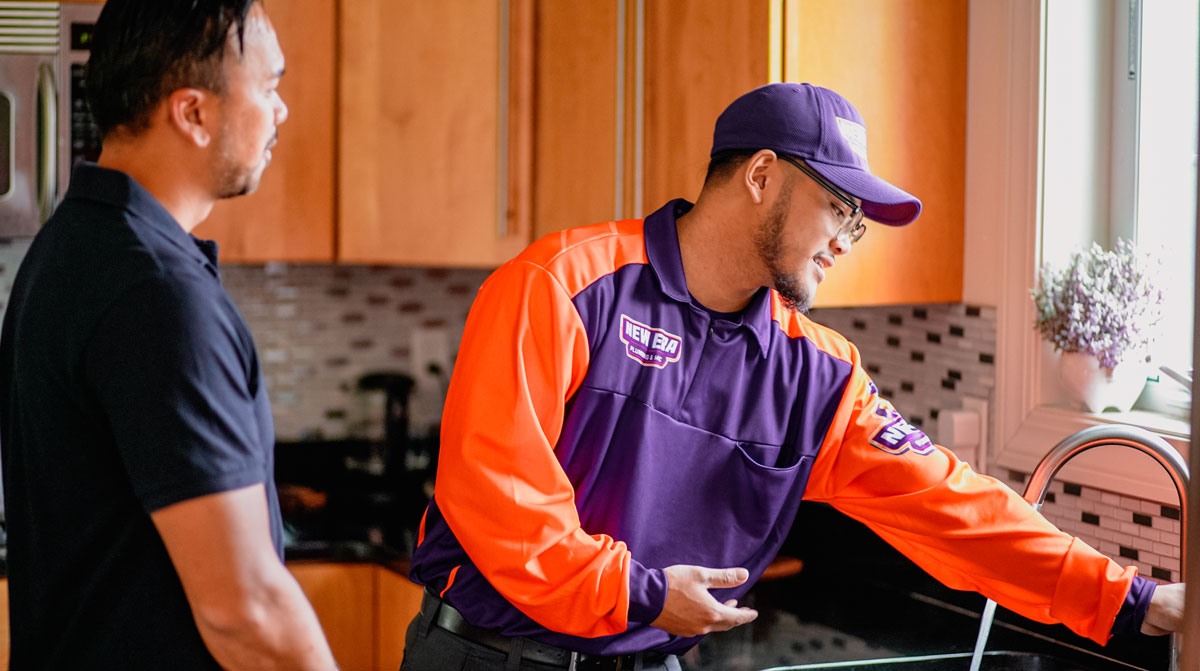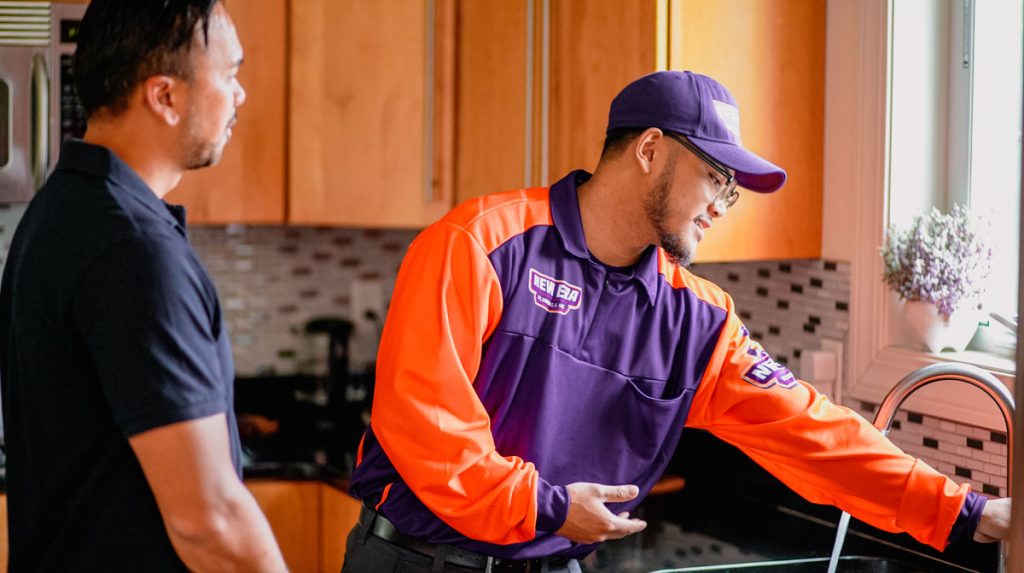 Commercial plumbing services
Commercial plumbers that care for your business
An unreliable commercial plumbing system can throw a wrench in your whole business day. We're talking about drippy pipes, malfunctioning fixtures, or dangerous gas line issues. These headaches can quickly rack up the bills, not to mention the downtime, loss of revenue, and damage to your reputation.
That's where New Era comes in. We offer expert commercial plumbing services, and our plumbers really get the unique challenges businesses face. We aim to save you both time and money, making sure plumbing emergencies stay away.
Our 24-hour plumbers in Chelmsford are always ready to assist you, just a phone call away. When things go south, we're the commercial plumbers that get your business back on track!
Residential & local plumbers
Local plumbers for your home needs
We are your trusted local plumbers in Chelmsford. We aren't just serving this community; we're a part of it. We know the ins and outs of the plumbing challenges we all face here.
Our local plumbers have a deep knowledge of residential plumbing challenges. We're familiar with the area's plumbing infrastructure, and that expertise is invaluable when an emergency plumbing service need arises.
From burst pipes causing water damage to a lack of hot water disturbing your daily life, our 24-hour plumber is always ready with our emergency plumbing service. Give us a call!
Plumbing services in Chelmsford
Our comprehensive plumbing services
We provide customized advice for both residential and commercial spaces. When you team up with us, you're not just hiring a residential or commercial plumber; you're getting local experts who genuinely care about your plumbing systems.
Our comprehensive plumbing services include:
Residential services: Need to solve a residential plumbing problem? We're on it, making sure everything's flowing just right.
Commercial services: We've got your businesses covered. Our commercial plumbers know what it takes to keep things up and running.
Emergency plumbing: Unexpected trouble in the middle of the night? Our 24-hour plumbers are on standby.

Don't wait for plumbing emergencies to happen. Give us a call now and experience the difference of working with your trusted local plumber.
Plumbing fixture installation
The experts in plumbing fixture installation!
Plumbing fixture installations are the heart of your plumbing system, affecting how well it works and how much water you save.
We are talking about faucets, sinks, toilets, shower heads – all those things that need to be on point to save you water without skimping on performance. By promoting water-saving practices, we help you reduce your environmental footprint while enjoying cost savings.
Our team of plumbing experts goes beyond installation. We guide you, helping you pick water-saving fixtures that match your needs.
And remember, when you choose us for your plumbing fixture installation and emergency plumbing services, you support a company deeply committed to making our Chelmsford community even better.
Efficient and professional 24-hour plumber service
Plumbing emergencies can be a real headache; there's property damage, stress and inconvenience. But that's where New Era comes in. Our emergency plumbers are on standby 24/7, ready to jump into action the minute things go south.
We're all about quality emergency plumbing and making sure you're 100% satisfied. We've got a team of professional plumbers who don't just do the job, they do it right.
So next time you're facing a plumbing crisis, don't stress. Call the best among Chelmsford's plumbing companies. Experience the difference between working with a reliable residential and commercial plumber partner!
We're your trusted emergency plumbing service and we're just a call away!
Chelmsford's local plumbers
The best among Chelmsford's plumbing companies
New Era has been at the top of local plumbing companies for over 15 years. We know the ins and outs of every clogged drain and leaky faucet in Chelmsford. Residential, commercial, plumbing emergencies – we've tackled it all.
It's not just about fixing pipes for us. It's about being a part of this community. We've grown up here, built relationships here, and we're all about giving back to the place we call home.
With us, there are no surprises. You get clear, upfront pricing – because the last thing you need during an emergency plumbing service is a shocker of a bill.
So, next time you've got a plumbing hiccup, give us a call. Because when you pick New Era, you're getting a neighbor plumber who's got your back.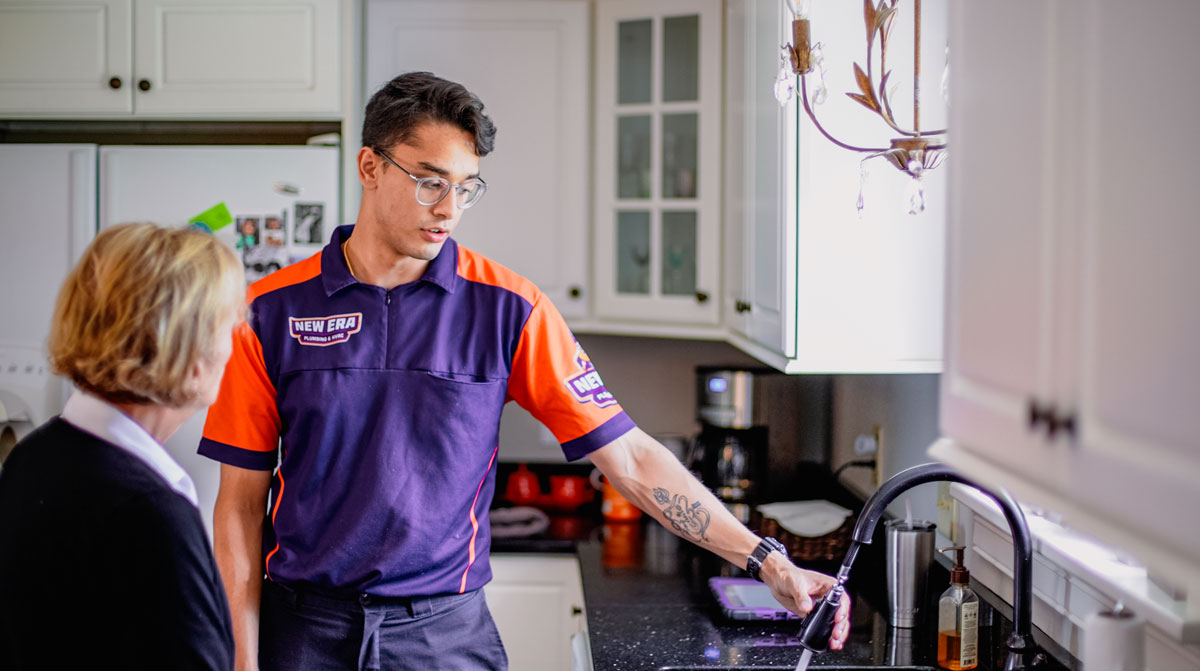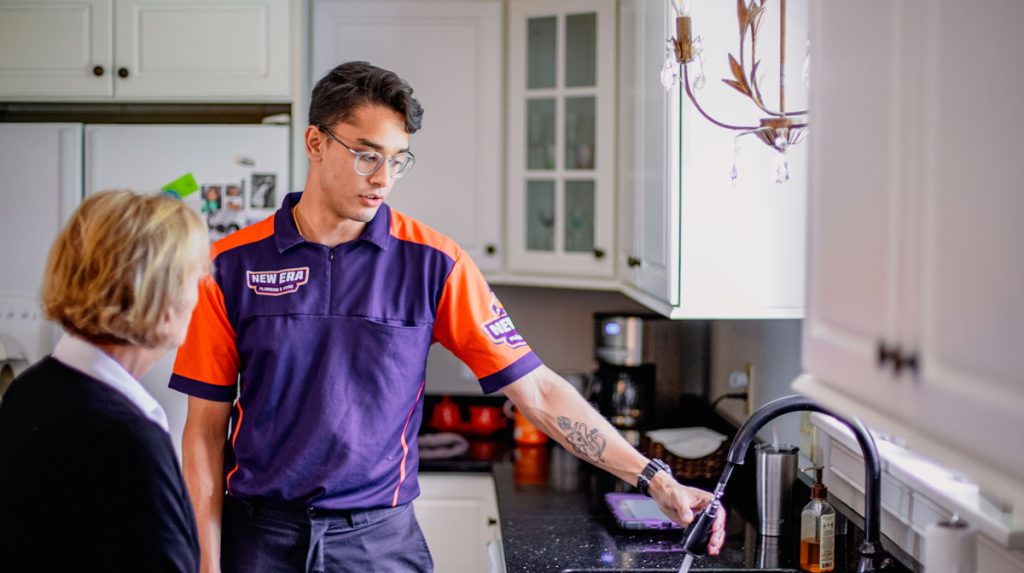 Other services in Chelmsford, MA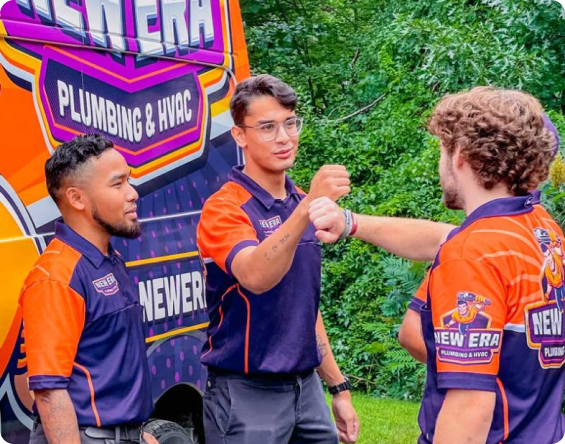 24/7 emergency plumbers in Chelmsford, MA
Our local plumbers and emergency plumbers are trained to address residential and commercial plumbing services. Call us today to schedule a visit!