Experienced Plumbers in
Wakefield, MA
Upgrade To High Efficiency Boiler And SAVE $3,000!
Need Boiler Repairs? Get $100 OFF!
Wakefield's emergency plumber services
Got a plumbing emergency in Wakefield, MA? New Era's emergency plumber services are here for you 24/7, ready to jump into action whenever you need us. Our expert residential and commercial plumber team is equipped to handle a variety of critical scenarios, from gas line installs to bathroom renovations.
Here's a rundown of what we do best:
Hydro jetting for stubborn blockages
Comprehensive house repiping
Sump pump repairs and installations
Advanced water purification solutions
Rapid gas leak detection for safety
In-depth sewer camera inspections
Reliable garbage disposal fixes
Expert slab leak detection
Installation of efficient tankless water heaters and water softeners
Quick resolution of clogged toilets
Thorough sewer cleaning and sewer lining for optimal function
Whether it's a commercial plumbing need or a residential hot water heater repair, our plumbing services cover it all. Trust New Era, Wakefield's go-to plumbing contractors and professional plumbing company, for all your emergency plumbing needs.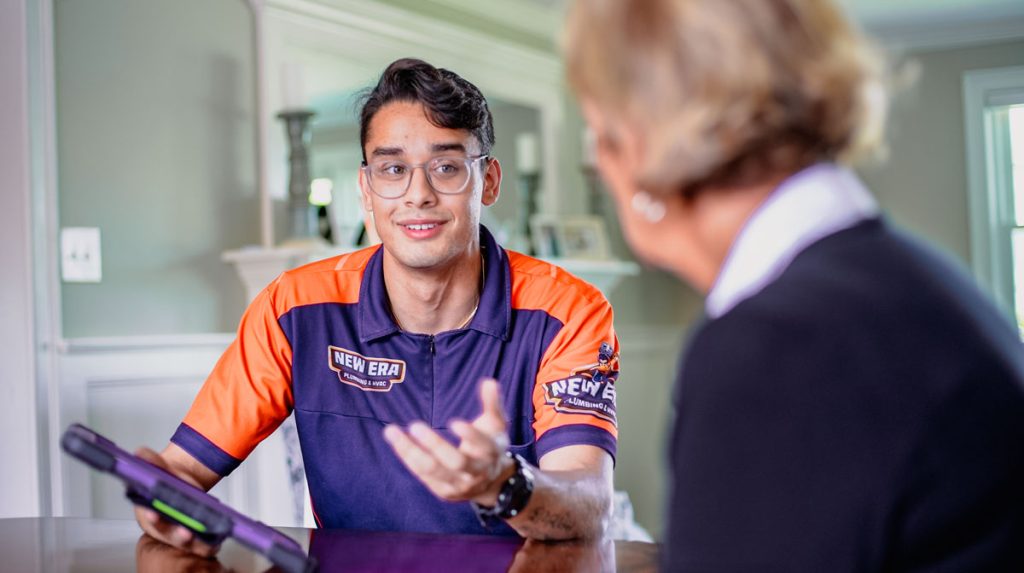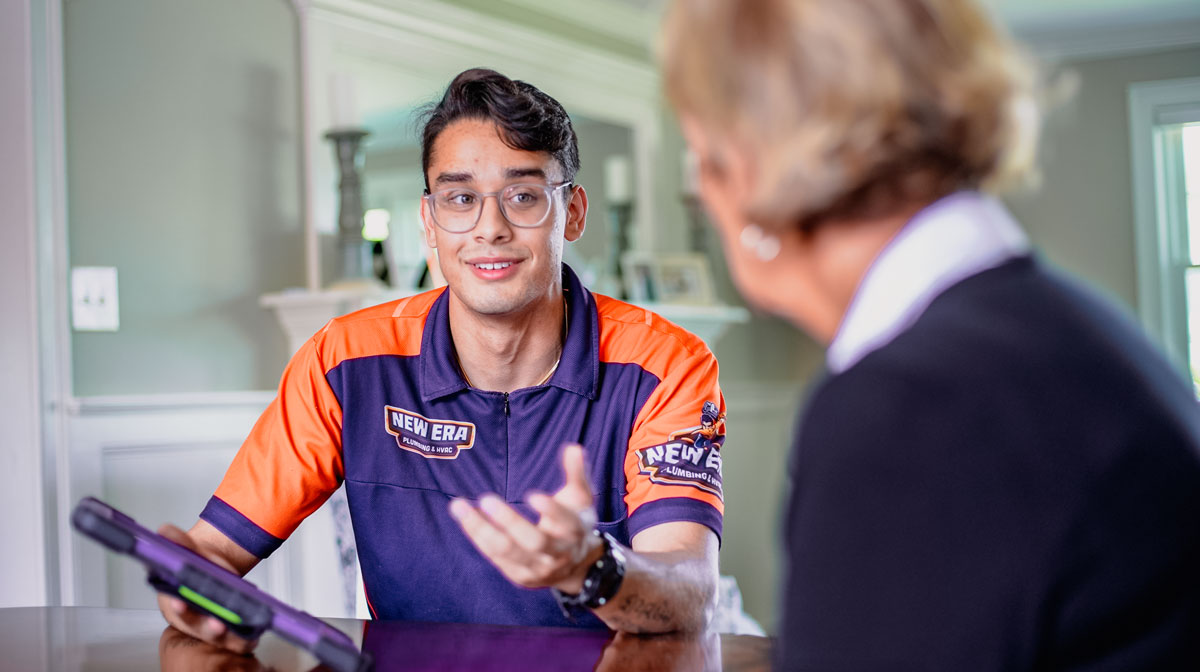 About our plumbing services in Wakefield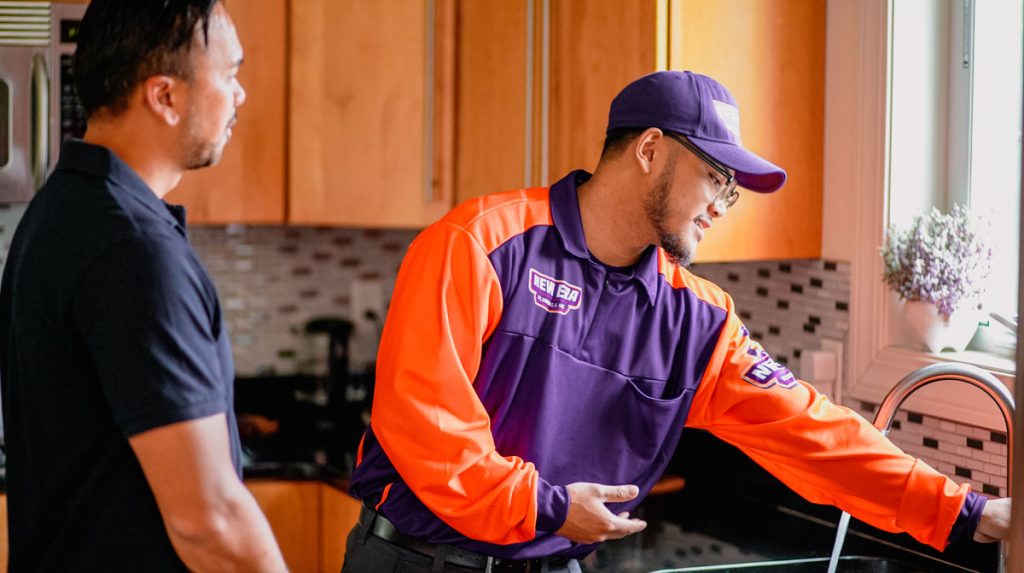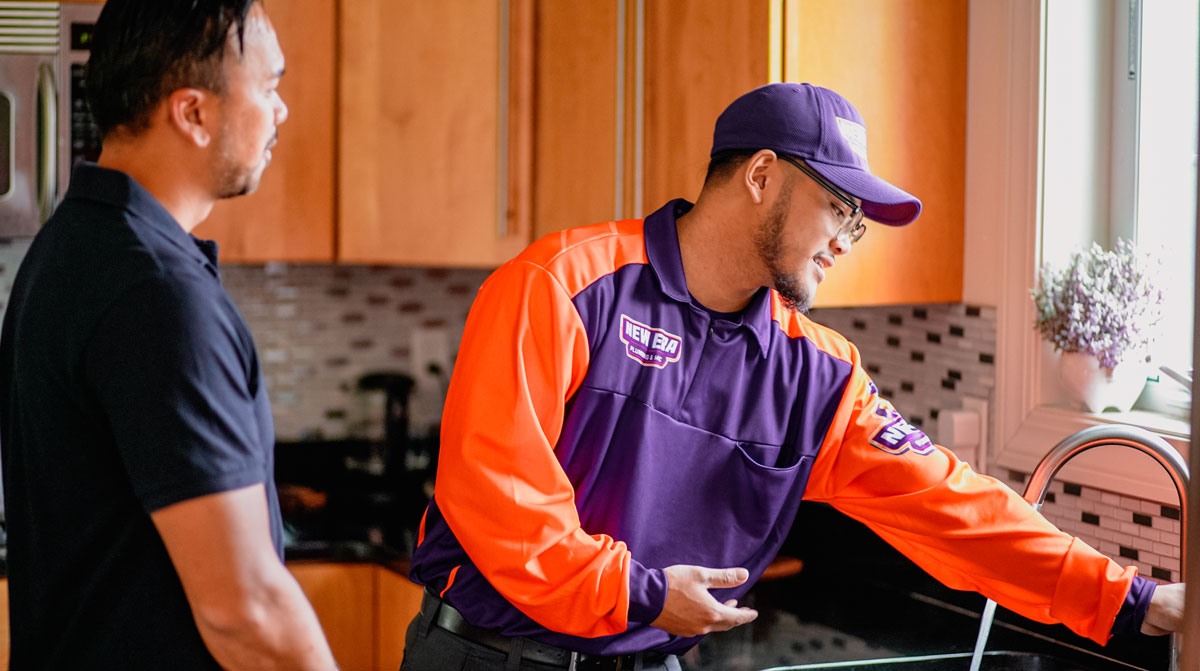 Commercial & Residential Plumbing
Our commercial and residential plumbing services
When you're in a plumbing bind in Wakefield, New Era is the name to remember. We're your local plumbing pros, ready to handle everything from your home fixes to commercial solutions. Our emergency plumbers know their trade, whether it's a water line repair or setting up a new gas hot water heater installation.
We take every job seriously, no matter if it's a fancy commercial plumbing project or a residential bathroom renovation. You can count on us to follow Wakefield's rules and regulations for plumbing companies.
Beyond gas hot water heater installation, our water heater installers can also handle water heater repairs, making sure your hot water keeps flowing. Whether managing gas line installations or responding to emergency plumbing situations, our plumbing contractors are dedicated to delivering quality service, so every plumbing service we provide aligns with our water heater installer's high standards of professionalism and care.
Proficient water heater services
At New Era, we've got your back with comprehensive water heater services, whether you need a new one installed, a quick fix, or just some regular maintenance. Our residential and commercial plumbers specialize in servicing electric and gas hot water heaters.
As one of the top plumbing companies in Wakefield, we provide energy-efficient gas and electric hot water heater options, ensuring you get the most value for your money, energy-wise.
Keep an eye out for tell-tale signs for water heater repair or replacement, like uneven water temperature or strange sounds. If something's up, our emergency plumbers are on standby, ready to jump into action with quick water heater service. From gas line installs to standard water heater maintenance, we're the go-to plumbing company in Wakefield. Trust us, our plumbing services stand out from the crowd for a reason – top quality every time.
Safest gas line services in Wakefield
In Wakefield, when you're looking at gas line installation and repair, you want to go with pros, and that's New Era plumbing services. Our crew of emergency plumbers and plumbing contractors focus on doing the job right and safely. We follow the rules to the letter, whether it's at your home or your business. And when things get urgent, our emergency plumbing services are ready to roll out for any gas line install needs, quick and efficient.
Having proper gas line services is key, not just for making sure your gas hot water heaters are running smoothly but also for keeping everything safe and sound. So, whether you need a fresh install or emergency repairs, we've got your residential and commercial plumbing needs covered. You can rest easy knowing you're in reliable hands.
Experts in bathroom renovation and plumbing
Renew your bathroom with our trusted plumbing services here in Wakefield. We are residential and commercial plumbers who get the whole picture of what bathroom renovations involve. Our team's on it, from fitting the latest fixtures to setting up sleek piping, making sure your bathroom's not only working like a charm but also looking sharp.
But it's not all about looks. We make sure you've got clean water flowing thanks to good water filtration systems. And talking about thoroughness, we also dive into drain and sewer cleaning, so everything's running smoothly from top to bottom. If you're looking for quick yet expert fixes, our emergency plumbing services have got you covered.
For all-around bathroom renovations, New Era is the plumbing contractor you can count on.
Efficient drain and sewer cleaning for top performance
Keep your drains and sewers in top shape with New Era's expert drain cleaning and sewer cleaning. We know just how important a smooth-running plumbing system is, especially here in Wakefield. We tackle blockages and clogs head-on, customizing our approach to meet Wakefield's unique plumbing needs.
Our residential and commercial plumber experts bring in high-tech like sewer lining and hydro jetting to make sure your drain cleaning lasts. We also focus on water filtration to boost your water quality. Whether it's a regular drain cleaning job or an emergency plumbing call, our crew's ready for anything. From residential and commercial plumbing to water line repair and replacement, we've got it covered. Choose us for reliable, professional drain cleaning and more plumbing services.
Don't wait around; give New Era a call today for any drain or sewer troubles. We're here to help!
Enhance quality and taste with our water filtration services
At New Era, we'll boost your water quality with our water filtration services. Our seasoned residential and commercial plumbers are adept at fitting all sorts of systems, tailoring them to the unique plumbing layouts of both homes and businesses around Wakefield.
We handle everything, whether it's a quick water line repair or a full-scale water line replacement, with the goal of delivering clean, pristine water to your doorstep.
Ready to elevate your water quality? Our water filtration solutions are designed with your health and comfort in mind. Whether you're facing an urgent plumbing problem or just need some routine maintenance, you can count on us for stellar service every time.
Let's get started on improving your water quality together. We're your go-to plumbing pros, ready to make a difference!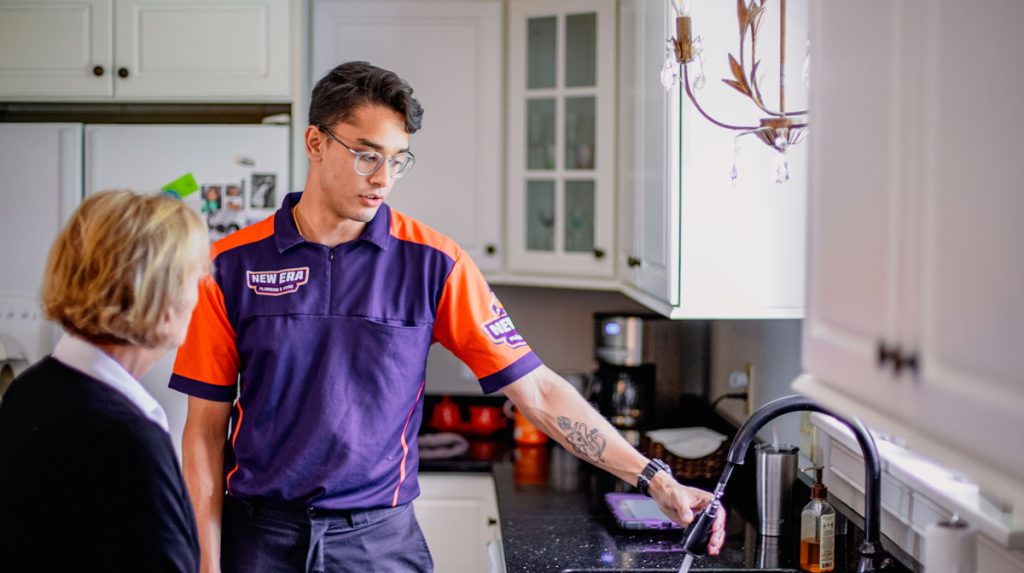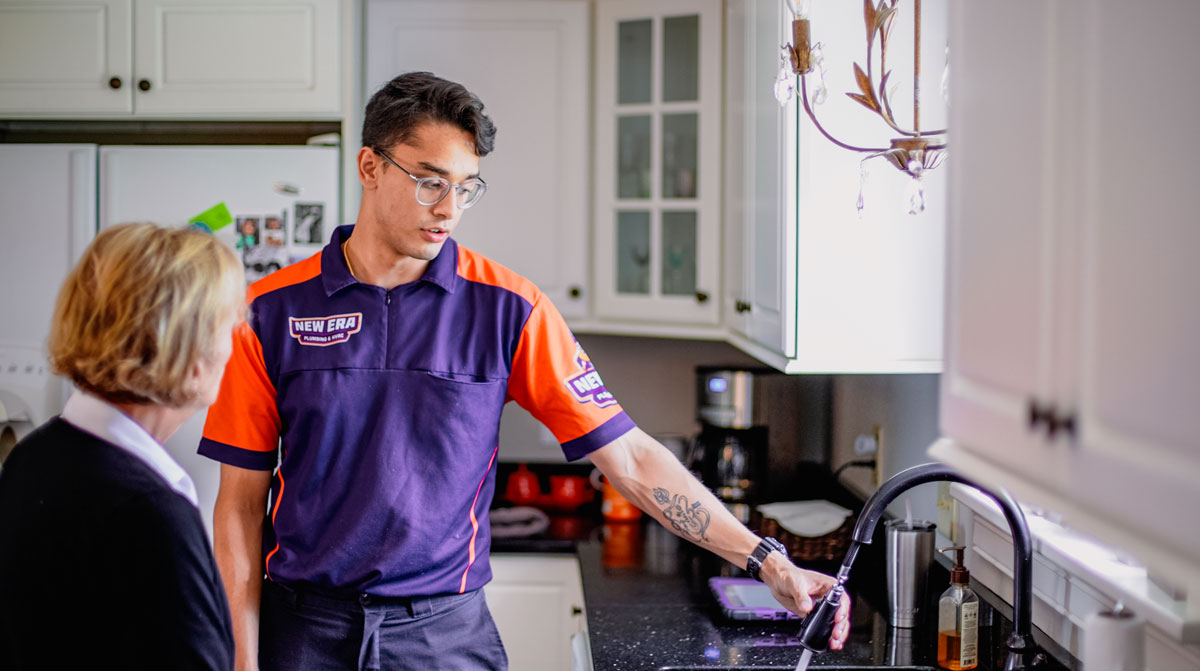 Other services in Wakefield, MA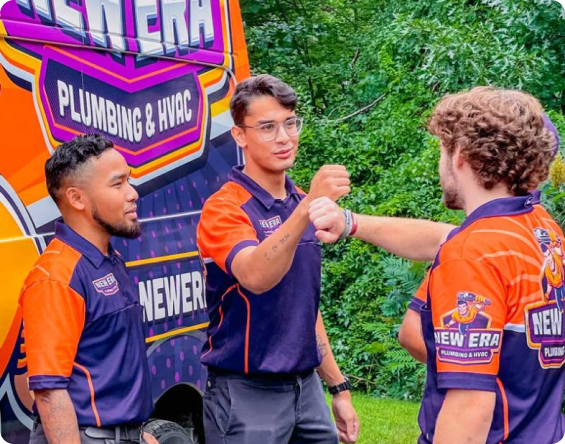 The best plumbing services around Wakefield
If you're facing a clogged drain, having issues with your water filtration services, need sewer lining, or you're dealing with any other plumbing situation; call us today and let New Era handle it for you!