Serving Dracut, MA residents for 15+ years!
Enjoy a Warm and Cozy Home, All Winter Long
Keep Your Home Warm and Comfortable with Expert Boiler Maintenance Services
Say goodbye to shivering nights and chilly mornings! With New Era Plumbing & HVAC, you can trust us to keep your home warm and comfortable throughout the cold winter months. Our expert team is here to ensure your boiler operates efficiently and reliably, so you can focus on what matters most – spending quality time with your loved ones.
For over 15 years, we've been proudly serving Dracut and surrounding regions, including Hudson, Pelham, Salem, and Windham, New Hampshire. As a locally-owned and operated company, we specialize in inspection, repair, and replacement services for your boiler and HVAC systems. Just give us a call at (978) 593-2294, and we'll be there to help you keep your home warm and cozy, no matter how cold it gets outside.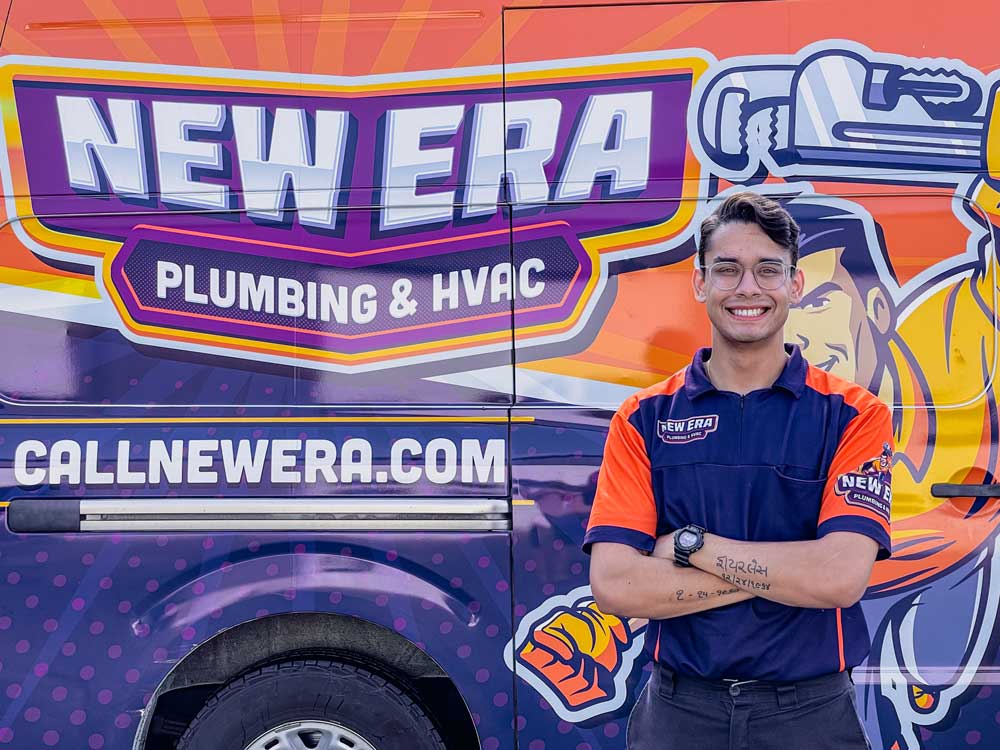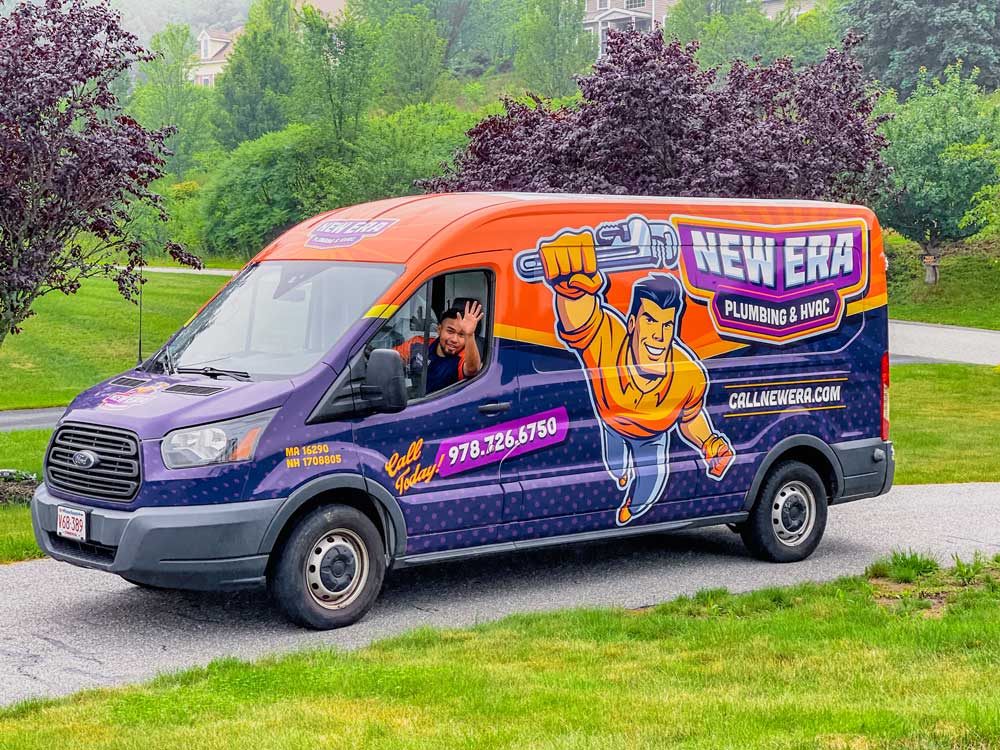 Are You Struggling with Inefficient or Unreliable Boiler Performance?
Does it feel like your home never gets warm enough, or are some rooms colder than others? If you're dealing with uneven heating, high energy bills, or a boiler that keeps breaking down, you're not alone. These are common issues that many homeowners face, and they can be frustrating to deal with, especially during the winter months when you need your boiler the most.
It's essential to remember that a poorly maintained boiler isn't just an annoyance; it can be a safety risk as well. Leaks, faulty components, and carbon monoxide build-up can all result from inadequate maintenance. Don't let a malfunctioning boiler put you and your family in danger – it's time to take action and give your boiler the TLC it needs to keep your home safe and comfortable.
Free replacement estimate
$649 Honeywell UV Light. Get Your Allergies Under Control
Don't Let Boiler Problems Disrupt Your Life and Comfort
Nobody wants to deal with a malfunctioning boiler, especially when it's freezing outside. It's more than just an inconvenience; it can seriously disrupt your life and the comfort of your home. Imagine waking up to a cold house or coming home after a long day, only to find your living space chilly and unwelcoming. It's not something you should have to put up with.
Ignoring boiler problems can lead to even bigger issues down the line. If left unaddressed, minor issues can turn into costly repairs or even force you to replace your boiler entirely. Don't let that happen to you. Taking care of your boiler now will save you money and headaches in the long run, and it'll help you maintain a cozy and comfortable home all winter long.
Your Boiler is an Essential Part of Your Home's Comfort System
It's easy to take your boiler for granted, but it plays a crucial role in your home's overall comfort and efficiency. A well-functioning boiler ensures that your living spaces stay warm and inviting, even when it's frigid outside. And let's not forget about how it contributes to lower energy bills and a smaller carbon footprint – both of which are important for any homeowner.
Regular boiler maintenance is the key to reaping all these benefits. By investing in routine check-ups, you'll enjoy:
Increased efficiency: A well-maintained boiler runs more smoothly and uses less energy, saving you money on your heating bills.
Longer lifespan: Routine maintenance can extend the life of your boiler, delaying the need for a costly replacement.
Better performance: A properly maintained boiler is less likely to break down, ensuring consistent warmth and comfort in your home.
Don't overlook the importance of taking care of your boiler – it's essential for keeping your home cozy and efficient.
Discover How New Era Plumbing & HVAC Can Optimize Your Boiler's Performance
With over 15 years of experience under our belt, New Era Plumbing & HVAC knows a thing or two about boiler maintenance. Our team of skilled technicians is dedicated to keeping your boiler running at peak performance, so you can enjoy a warm and cozy home all winter long. We take pride in our work and strive to provide top-notch service to our valued customers.
Whether your boiler needs a routine inspection, a repair, or even a full replacement, we've got you covered. And the best part? We serve the good folks of Hudson, Pelham, Salem, and Windham, New Hampshire. So, no matter where you're located in these areas, you can count on us to arrive at your property on time, armed with the proper tools and expertise to restore your boiler and HVAC system. Don't wait another day – let New Era Plumbing & HVAC optimize your boiler's performance and keep your home comfortable.
Affordable and Transparent Pricing for Your Peace of Mind
At New Era Plumbing & HVAC, we understand that boiler maintenance can be a significant expense for homeowners. That's why we're committed to providing competitive and transparent pricing for all our services. We believe in being upfront about costs, so you'll never be caught off guard by hidden fees or surprise charges. Our goal is to deliver exceptional value at a price you can afford.
Investing in regular boiler maintenance might seem like an added expense, but the long-term savings are well worth it. Here's how maintaining your boiler can save you money in the long run:
Lower energy bills: A well-maintained boiler operates more efficiently, using less energy and saving you money on your heating costs.
Fewer repairs: Regular maintenance helps prevent breakdowns and costly repairs.
Extended boiler life: Routine check-ups can prolong the life of your boiler, delaying the need for an expensive replacement.
Give yourself the peace of mind you deserve by choosing New Era Plumbing & HVAC for all your boiler maintenance needs.
Maximize Your Boiler's Efficiency with These Easy Tips
Maintaining your boiler and heating system doesn't have to be a daunting task. With a few simple habits and some basic maintenance, you can ensure your boiler runs smoothly and efficiently. We've put together a list of easy tips to help you get the most out of your boiler and keep your home warm and cozy all season long.
Follow these practical tips to maximize your boiler's efficiency:
Schedule annual maintenance: Having your boiler professionally serviced once a year can help identify potential issues before they become costly problems.
Insulate pipes: Insulating your hot water pipes can reduce heat loss and improve overall efficiency.
Bleed radiators: Regularly bleeding your radiators can help improve heat distribution and reduce energy consumption.
Keep vents clear: Make sure vents, baseboards, and radiators are free of dust and debris to allow for proper airflow.
Adjust thermostat settings: Lower your thermostat by a few degrees when you're not at home or while you're sleeping to save on energy costs.
With these simple steps, you'll be well on your way to a more efficient and reliable boiler system.
How to Choose the Best Boiler Maintenance Contractor: A Quick Guide
Selecting the right contractor is essential for ensuring the proper maintenance and repair of your heating and cooling systems. It's important to do your research and consider several factors before making a decision. We've created a quick guide to help you find the best HVAC contractor for your needs.
Keep these factors in mind when evaluating HVAC contractors:
Experience: Look for a company with a proven track record and years of experience in the industry.
Certifications: Make sure the contractor holds relevant certifications, such as NATE (North American Technician Excellence) or EPA (Environmental Protection Agency) certification.
Customer reviews: Read online reviews to get a sense of the contractor's reputation and quality of work.
Service offerings: Choose a contractor who offers a comprehensive range of services, including inspection, repair, and replacement.
Local presence: Opt for a locally-owned and operated company that understands the unique needs of your community.
By considering these factors, you'll be well on your way to finding a reliable, trustworthy HVAC contractor who can help keep your home comfortable year-round.
Choose New Era Plumbing & HVAC for Comprehensive Boiler Maintenance Solutions
When it comes to keeping your home warm and cozy all winter long, there's no better choice than New Era Plumbing & HVAC. With over 15 years of experience, our team of experts is dedicated to providing top-notch boiler maintenance services, ensuring your heating system runs efficiently and reliably. We're committed to offering competitive and transparent pricing, so you can enjoy peace of mind knowing you're getting exceptional value.
Don't wait for boiler problems to disrupt your life and comfort – let us help you keep your heating system in tip-top shape. Call us today at (978) 593-2294 to schedule a consultation or service appointment. We're here to serve the communities of Hudson, Pelham, Salem, and Windham, New Hampshire, and we can't wait to show you why we're the best in the business. Choose New Era Plumbing & HVAC, and experience the difference for yourself.
Get Answers to Your Boiler Maintenance Questions
We know you might have some questions about boiler maintenance, and we're here to help. We've compiled a list of frequently asked questions to address your concerns and provide valuable information about the maintenance process, frequency, and potential savings.