Serving Dracut, MA residents for 15+ years!
Keep Your Cool, All Summer Long!Get Your Boiler Back to Peak Performance in No Time
Experience Uninterrupted Warmth with Expert Boiler Repair Services
Is your boiler acting up, leaving you with a chilly home or sky-high energy bills? Don't worry – New Era Plumbing & HVAC is here to help. With over 15 years of experience serving Hudson, Pelham, Salem, and Windham, New Hampshire, our expert technicians are ready to tackle any boiler repair challenge. Give us a call at (978) 593-2294 to get your heating system back on track.
We understand that a malfunctioning boiler can cause significant discomfort and inconvenience. That's why our team is committed to providing fast, effective, and affordable boiler repair services. We'll have your boiler running smoothly in no time, ensuring your home stays warm and cozy all winter long.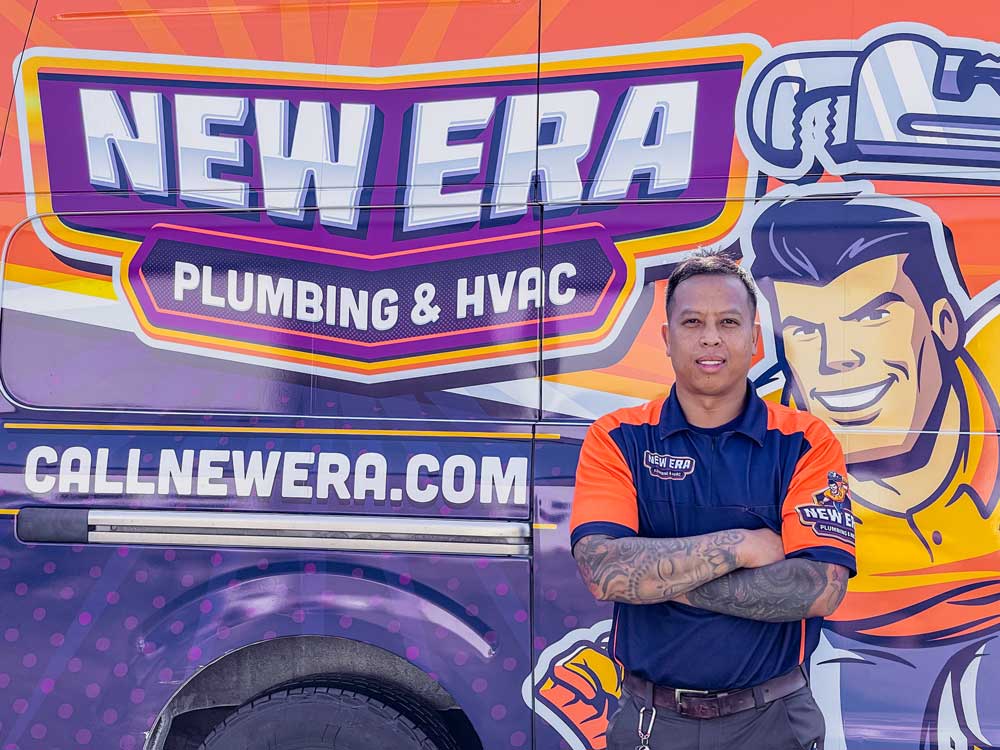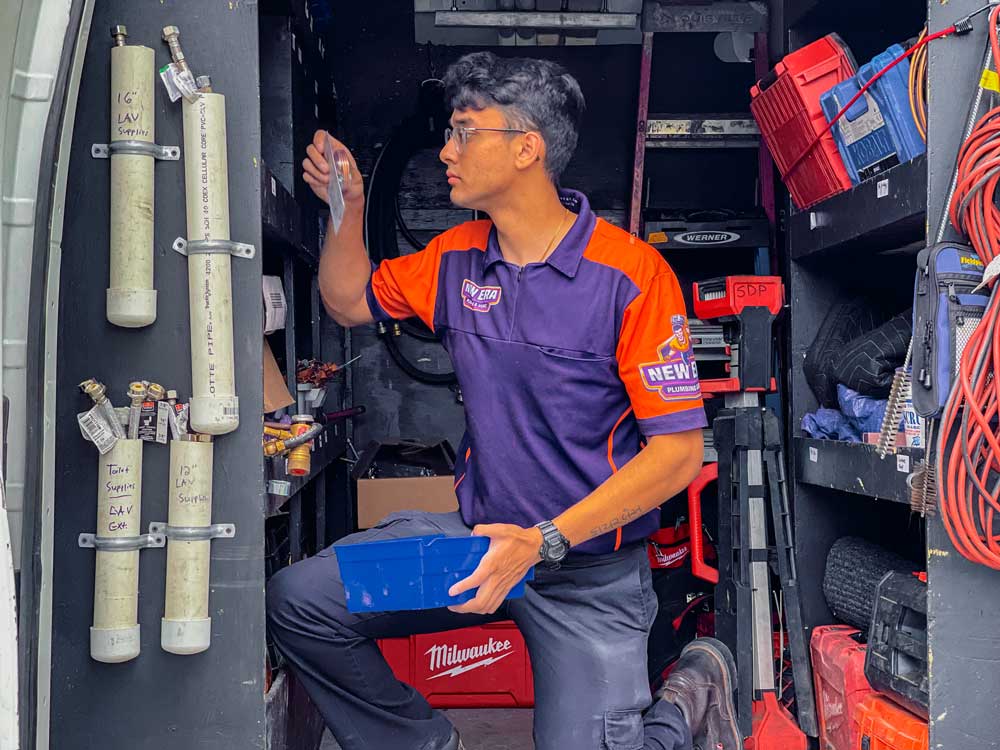 Is Your Boiler Giving You Trouble?
Boiler issues can be a real headache, especially when they lead to uneven heating, leaks, or strange noises. These problems not only affect your home's comfort, but they can also have a significant impact on energy efficiency and overall safety.
Ignoring boiler problems won't make them go away – in fact, they'll likely get worse over time. Don't let a small issue turn into a major headache, putting your home's comfort and safety at risk.
Free replacement estimate
$649 Honeywell UV Light. Get Your Allergies Under Control
Don't Let Boiler Issues Turn into Bigger Problems
A malfunctioning boiler can cause a whole host of issues, from sky-high energy bills to potential safety hazards. Neglecting these problems can lead to even more damage, possibly requiring costly replacements down the line.
It's crucial to address boiler issues promptly, ensuring your home stays comfortable, efficient, and safe. Trust the experts at New Era Plumbing & HVAC to diagnose and repair your boiler, preventing small problems from becoming big ones.
Your Boiler Is Essential for Your Home's Comfort and Efficiency
Your boiler plays a vital role in ensuring your home's comfort during the colder months. When it's not functioning correctly, it can lead to a variety of issues. Addressing these problems promptly can result in several benefits:
Improved heating system efficiency
Reduced energy costs
Enhanced safety in your home
Don't wait for problems to escalate – take action now and enjoy the advantages of a fully functioning boiler.
Experience the Difference with New Era Plumbing & HVAC's Boiler Repair Services
At New Era Plumbing & HVAC, our technicians have the expertise and experience to tackle any boiler repair challenge. We're proud to serve the communities of Hudson, Pelham, Salem, and Windham, New Hampshire, providing top-notch boiler repair services that you can rely on.
Whether you're dealing with a leak, strange noises, or uneven heating, our team will quickly diagnose and repair your boiler. With our help, you'll enjoy a cozy, comfortable home all winter long.
Competitive and Transparent Pricing for Boiler Repairs
We know that boiler repair costs can be worrisome for homeowners. That's why we're dedicated to providing competitive, transparent pricing for our services. By investing in timely boiler repairs, you'll reap several benefits:
Restore your home's comfort and safety
Save money in the long run by preventing costly replacements
Reduce energy bills through increased efficiency
Boiler repairs are a smart investment in your home's future, so don't hesitate to address any issues promptly.
Keep Your Boiler in Top Condition with These Simple Tips
Keeping your boiler in top shape between professional services is crucial for maintaining your home's comfort and efficiency. Here are five practical tips to help you take care of your boiler:
Regularly check the boiler pressure: Keep an eye on the boiler pressure gauge and make sure it remains within the recommended range. If it's too low or too high, you may need to adjust it or call a professional for assistance.
Bleed your radiators: If your radiators aren't heating evenly, it might be time to bleed them. This simple process removes trapped air and improves the efficiency of your heating system.
Insulate your pipes: Insulating your pipes can help prevent heat loss, saving you money on energy bills and reducing the risk of frozen pipes in the winter.
Keep the area around your boiler clear: Ensure there's adequate space around your boiler and keep the area free from clutter. This not only helps with airflow but also reduces the risk of any potential fire hazards.
Watch for early warning signs: Pay attention to any unusual noises, leaks, or a drop in performance. These could be early warning signs that your boiler needs professional attention.
Following these tips can help you maintain your boiler's efficiency and prolong its lifespan. However, it's essential to schedule regular professional boiler maintenance to ensure optimal performance and safety.
How to Choose the Best Boiler Repair Contractor: A Quick Guide
Selecting the right contractor is crucial for ensuring the proper repair of your boiler. Here are five factors to consider when evaluating potential contractors:
Experience: Look for a contractor with a proven track record and extensive experience in the industry. Years of hands-on work demonstrate their ability to handle various boiler issues.
Certifications: Check if the contractor holds relevant certifications, such as NATE (North American Technician Excellence) certification. These certifications are a testament to their commitment to industry standards and ongoing training.
Customer reviews: Take time to read customer reviews and testimonials. This will give you an insight into the contractor's reliability, professionalism, and quality of work.
Local references: Ask the contractor for local references. Speaking with previous customers in your area can provide you with valuable information about their performance and customer satisfaction.
Insurance and licensing: Verify that the contractor has the proper insurance and licensing in place. This will protect you and your property in case of any accidents or damage during the service.
By taking these factors into account, you can make an informed decision when choosing an HVAC contractor for your boiler repair needs.
Choose New Era Plumbing & HVAC for Expert Boiler Repair Solutions
When your boiler needs repair, you can count on New Era Plumbing & HVAC for a reliable and efficient solution. Our skilled technicians are committed to delivering exceptional service and restoring your boiler to optimal performance. With our extensive experience and dedication to customer satisfaction, you can trust that your boiler is in good hands.
Don't wait for boiler issues to worsen – give us a call at (978) 593-2294 and schedule a consultation or service appointment today. Our team is ready to tackle any boiler repair challenge, ensuring your home remains warm, comfortable, and safe throughout the cold season. Let New Era Plumbing & HVAC be your go-to choice for expert boiler repair solutions.
Get Answers to Your Boiler Repair Questions
We know you may have questions and concerns about boiler repair, and we're here to help you navigate the process. Our team of experts is ready to address any inquiries you might have, from the repair process itself to what you can expect during a service appointment.