Serving Dracut, MA residents for 15+ years!
Best Ductless Mini-Split Air Conditioners in Dracut, MA
Enhance indoor comfort the right way by knowing your mini-split options—trust our technicians to help!
Every residence is different, meaning each home requires a distinct system that satisfies the family's unique basic needs. While some larger estates may depend on central air to keep summers and winters uniformly comfortable indoors in Dracut, MA, smaller homes function optimally with mini splits.
If you want more cost-effective and easier-to-install ductless mini-split systems, our stellar team, with over 600 five-star reviews, will review your options. At New Era Plumbing & HVAC, we'll also install and maintain your new unit for year-round efficiency.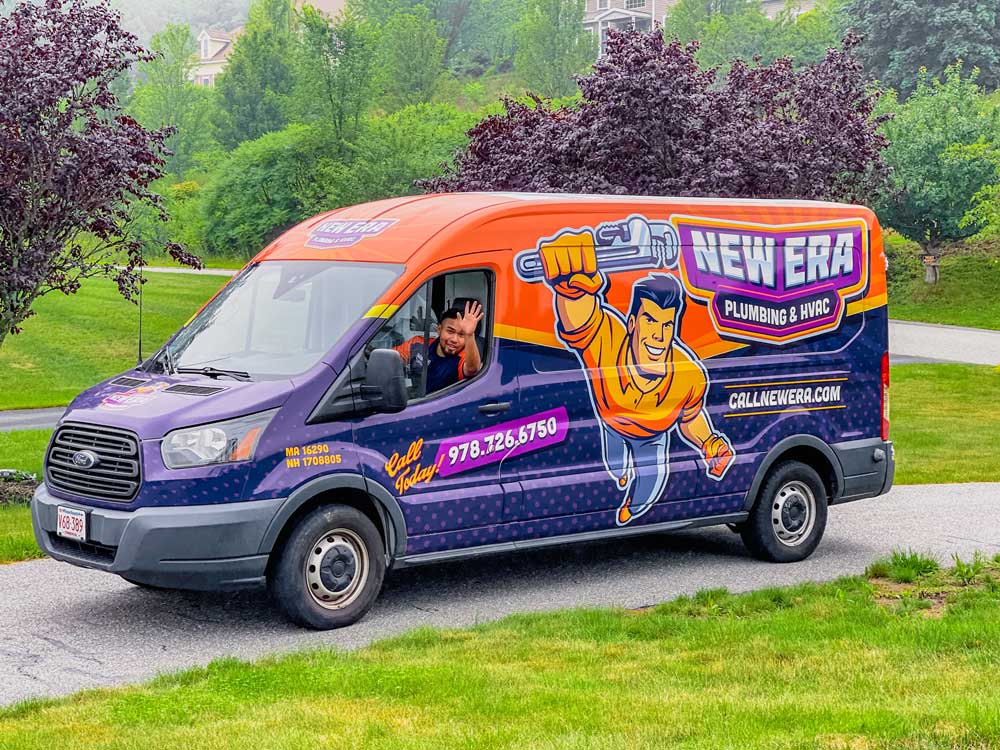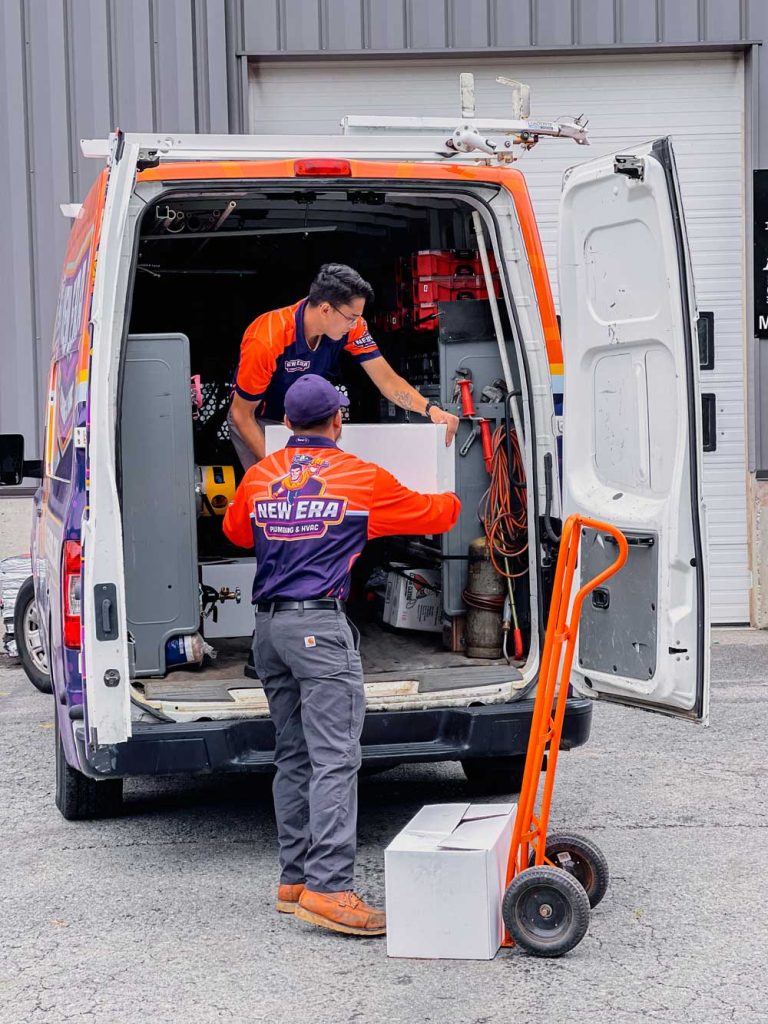 What Is a Ductless Mini-Split Air Conditioner?
Like a central AC, a ductless mini-split air conditioner has two primary compartments. The outdoor compressor unit circulates the refrigerant, allowing the Freon that travels through both parts to collect warmth from surrounding air and expel it outside. The indoor air handler blows the newly cooled air through vents into a specific room.
Unlike central air conditioners, this ductless version does not require intricate and costly duct installation or regular maintenance like air duct cleaning and sealing. However, for uniform household cooling without ducts, purchase one air handler for a smaller abode and leave interior doors open.
You can also purchase dual or multi-zone splits, allowing you to place air handlers throughout your home, which connect to a larger outdoor condenser unit. The indoor and outdoor unit connects with a conduit that holds the suction and refrigerant tubing and a condensate drain alongside a power cable.
Free replacement estimate
$649 Honeywell UV Light. Get Your Allergies Under Control
How Is a Ductless Mini-Split AC Like a Ductless Mini-Split Heat Pump?
Many residents who consider a ductless mini-split AC also wonder if they should choose the more cost-effective ductless mini-split heat pump instead. They both have an indoor air handler and outdoor condenser unit attached by a conduit to circulate air without air ducts.
However, because the latter transfers heat rather than produces it, it creates higher energy savings on electricity bills. On the other hand, it also means your heat pump cooling power won't be as efficient as an AC, especially on our 90-degree Dracut summer days with limited cool outdoor air.
Ductless mini-split air conditioners also make an ideal choice if you already have a heating component like a furnace installed, meaning you don't need the warming power of a heat pump. Consider what you require from ductless mini-split systems to determine your best option.
Ductless mini-split air conditioners also make an ideal choice if you already have a heating component like a furnace installed, meaning you don't need the warming power of a heat pump. Consider what you require from ductless mini-split systems to determine your best option.
What Are the Benefits of a Ductless Mini-Split System?
Contrasting with traditional cooling units like window and wall ACs, a ductless mini-split system contains two parts. The outer unit houses the motor and fan, making the outdoor unit noisier and the indoor air handlers silent and less noticeable. This setup allows you to get back to what you enjoy doing, from watching television to conversing with guests without obnoxious background humming.
Other benefits you won't get with central or other cooling units include:
More energy efficiency and environmental friendliness

:

With air ducts, your cooling unit has to work longer and harder, refusing to shut off until your entire home has uniformly cooled. Mini splits cool a smaller area, saving electricity. By reducing your pull on the energy grid, you also lower your carbon footprint, making it a better option for the environment.
Different zone temperatures

:

Central cooling forces all household zones to have the same temperature. Opting for numerous air handlers allows each family member to set their rooms or living quarters to their liking.
Pricing

:

A ductless mini-split costs less since a technician drills a three-inch hole into your wall to attach the two compartments rather than running ducts throughout your entire home.
The Ductless Mini-Split Installation Process
Before a ductless mini-split installation, call on our professionals to determine the square footage of the household zone you want to cool. With that, we'll recommend an appropriately sized unit according to BTU output since an undersized unit won't cool properly, and an oversized system will short-cycle and prematurely deteriorate.
For ductless mini-split systems, we'll also determine:
How many zones you have

The number of air handlers necessary for optimal relief

Whether to install high or low wall units or concealed, suspended, or recessed ceiling units
Afterward, we'll install brackets on your walls or ceilings and securely attach your indoor unit before drilling a hole into your wall. We'll then install the outdoor unit and run the conduit through the hole, attaching it to both compartments. Finally, we'll run your system to ensure efficiency.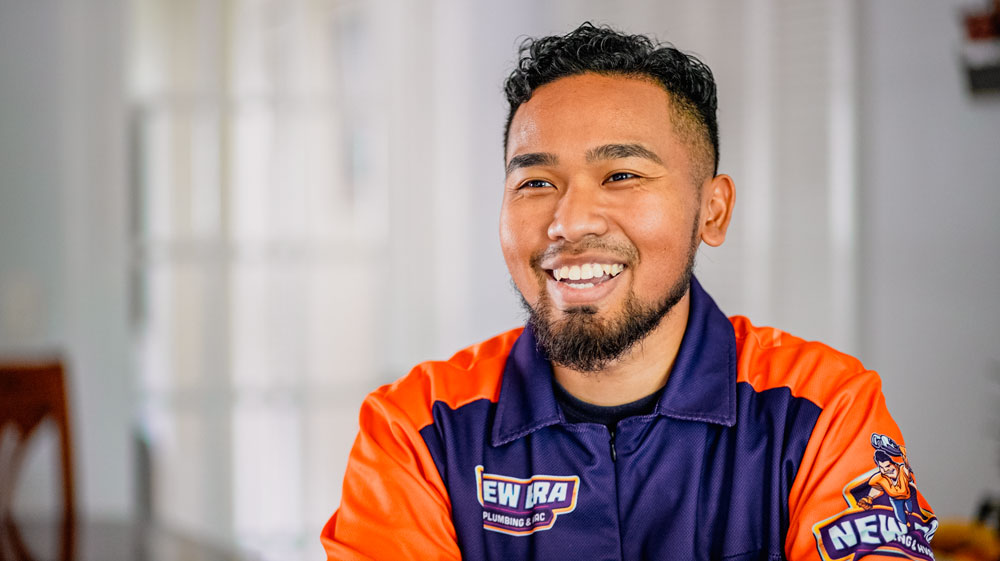 Break In a New Era of Cooling Power!
Having the best ductless AC requires choosing from top manufacturing brands and receiving years of know-how from professional technicians for above-average installations.
At New Era Plumbing & HVAC in Dracut, MA, we only partner with the best for satisfaction guaranteed at competitive prices. To learn more about space heaters, ductless mini-split systems, and other heating and cooling components, call (978) 593-2294 for assistance today!