Serving Dracut, MA residents for 15+ years!
Say Goodbye to Messy, Time-Consuming Sewer Repairs
Trenchless Sewer Lining: The Modern Solution for Aging Sewer Systems
Tired of dealing with the chaos of traditional sewer repairs? We've got your back. At New Era Plumbing & HVAC, we're all about making your life easier. That's why we offer trenchless sewer lining – the cleaner, faster, and more cost-effective solution to fix your sewer line issues.
Our team of experts is here to transform your sewer repair experience, so you can focus on what really matters – enjoying a problem-free home. With over 15 years of experience serving Dracut and surrounding regions, we're the go-to choice for innovative and efficient sewer repair solutions. Give us a call at (978) 593-2294, and let's get your sewer back in tip-top shape.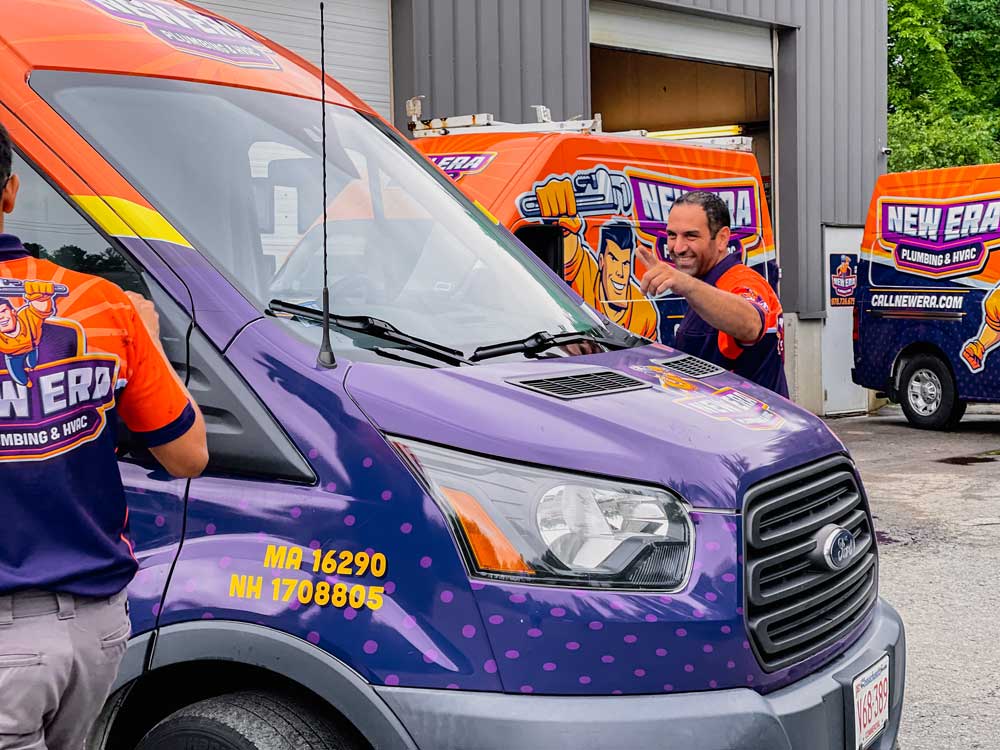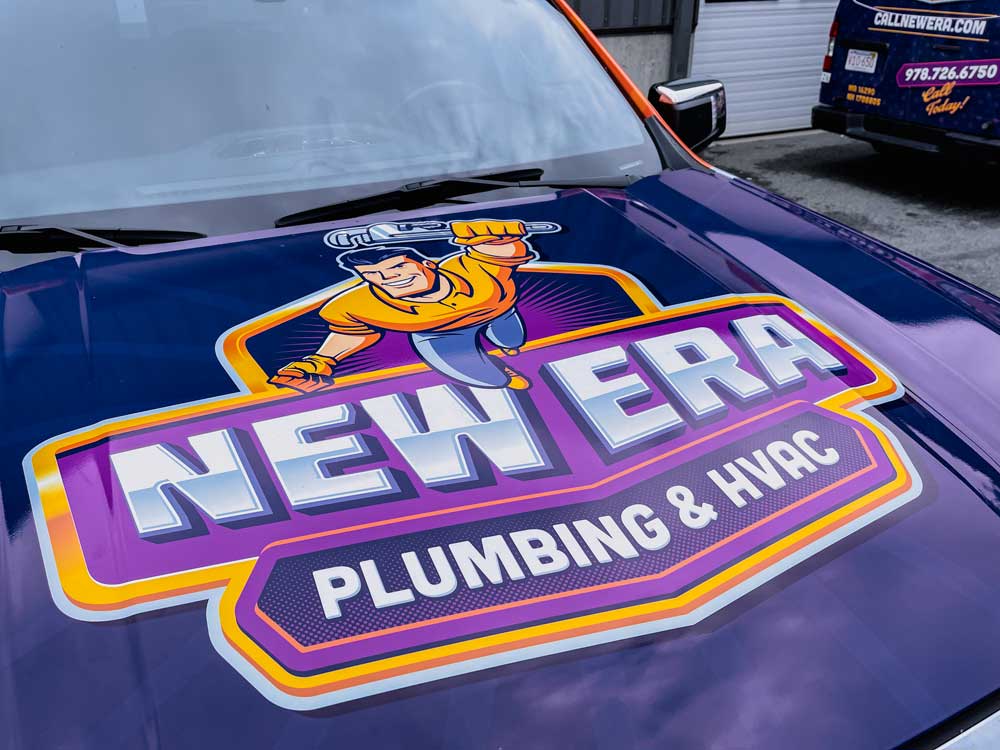 Dealing with Frustrating Sewer Line Issues? Trenchless Sewer Lining Can Help
Are you constantly struggling with sewer line problems like leaks, blockages, or damage from pesky tree roots? You're not alone. These issues are all too common for homeowners and can wreak havoc on your plumbing system – not to mention your peace of mind.
Don't let these annoyances get the best of you. Trenchless sewer lining is here to save the day! This innovative solution tackles those frustrating sewer line issues head-on, fixing the problem without tearing up your yard or disrupting your daily life. It's a game-changer – and we're excited to show you how it works.
The Hassle of Traditional Sewer Repair Methods – Messy, Time-Consuming, and Expensive
Ever had to deal with conventional sewer repair methods? Then you know how much of a headache they can be. Digging up your yard, destroying your beautiful landscape, and having to put up with the mess for days – it's a nightmare no homeowner wants to face.
But that's not all. The lengthy repair times associated with traditional sewer repairs can also take a toll on your wallet. With contractors on-site for days, the costs can quickly add up. And let's face it, nobody wants to throw their hard-earned money at a problem that could've been solved more efficiently.
New Era Plumbing & HVAC: Your Trusted Locally-Owned and Operated Company
For over 15 years, we've been proudly serving the good folks of Dracut and surrounding areas like Hudson, Pelham, Salem, and Windham, New Hampshire. As a locally-owned and operated company, we're not just some faceless corporation – we're your neighbors. We care deeply about our communities and are committed to providing top-notch service every step of the way.
You can trust us to always arrive on time, armed with the right tools and expertise to tackle any plumbing or HVAC issue you're facing. We're here to help you keep your home comfortable and running smoothly, no matter what challenges come your way. With New Era Plumbing & HVAC, you're in good hands.
Discover the Benefits of Trenchless Sewer Lining – A Cleaner, Faster, and More Cost-Effective Solution
Trenchless sewer lining is a game-changer for homeowners dealing with sewer line issues. This innovative technique allows us to repair damaged pipes without digging up your yard or tearing up your landscape. It's a win-win solution that saves you time, money, and a whole lot of hassle. Here's how it works:
We start by inspecting your sewer line with a high-tech camera, pinpointing the exact location of the problem.
Next, we clean the pipe and insert a flexible, resin-coated tube that hardens and forms a new pipe within the existing one. This new lining seals off any leaks or cracks, providing a durable and long-lasting solution.
With trenchless sewer lining, you'll enjoy:
Minimal disruption to your property: no more digging up your yard or damaging your landscape.
Faster repairs: the entire process can usually be completed in just a day or two.
Cost savings: since there's no need for extensive excavation, you'll save on labor and materials.
A long-lasting solution: trenchless sewer lining creates a new, corrosion-resistant pipe that can last for decades.
Choose trenchless sewer lining with New Era Plumbing & HVAC, and experience the difference for yourself.
Transparent Pricing and Affordable Solutions for Your Peace of Mind
At New Era Plumbing & HVAC, we believe that top-notch service shouldn't break the bank. That's why we're committed to providing competitive, transparent pricing for all our trenchless sewer lining services. We want you to feel confident that you're getting the best value for your hard-earned money. Here's what sets us apart:
Upfront quotes: no hidden fees or surprises. We'll assess your situation and give you a clear, detailed estimate before we start any work.
Competitive pricing: we regularly review our rates to ensure they're on par with industry standards and local competitors.
Flexible financing options: we understand that sewer repairs can be an unexpected expense. That's why we offer financing plans to help you manage the costs without compromising on quality.
With New Era Plumbing & HVAC, you can trust that you're getting exceptional value and top-notch service. We're here to provide you with the peace of mind you deserve when it comes to your home's plumbing and HVAC needs.
Maintain Your Sewer System and Avoid Costly Repairs – Simple Tips for a Healthy Sewer Line
Keeping your sewer system in tip-top shape doesn't have to be a hassle. With just a few simple steps, you can avoid costly repairs and keep your sewer line running smoothly. Here are five easy tips to help you maintain a healthy sewer system:
Be mindful of what goes down the drain: avoid disposing of grease, oils, and other harmful substances in your sink. Stick to throwing away food scraps and using a strainer to catch debris.
Schedule regular inspections: having a professional check your sewer line annually can help identify potential issues before they become big problems.
Steer clear of chemical drain cleaners: they may seem like a quick fix, but these harsh chemicals can damage your pipes in the long run. Opt for a natural solution, like baking soda and vinegar, or call in the pros.
Be cautious with tree planting: tree roots can wreak havoc on sewer lines. When planning your landscape, keep trees at a safe distance from your sewer system.
Consider a sewer cleanout: having a cleanout installed provides easy access to your sewer line, making it simpler for professionals to clear blockages and perform maintenance.
By following these simple tips, you can help ensure your sewer system stays in great shape for years to come. Remember, a little prevention goes a long way in avoiding costly repairs down the line.
trenchless sewer lining contractor
How to Choose the Best Trenchless Sewer Lining Contractor: A Quick Guide
Selecting the right contractor for your trenchless sewer lining project is crucial to ensure a smooth and successful outcome. We've got you covered with five essential tips for finding the perfect contractor to handle your sewer line needs:
Do your research – start by looking for local contractors who specialize in trenchless sewer lining services. Read reviews, ask for recommendations from friends and neighbors, and check out their websites to learn more about their experience and expertise.
Verify licenses and insurance – make sure the contractor you're considering has the necessary licenses and insurance to perform the work in your area. This will protect you in case of any accidents or damages during the project.
Get multiple quotes – reach out to several contractors to request detailed quotes for your project. This will help you compare pricing, services, and timelines to make the best decision for your needs.
Ask about warranties and guarantees – a reputable contractor should stand by their work. Inquire about any warranties or guarantees they offer on their trenchless sewer lining services.
Communication is key – choose a contractor who is responsive, easy to communicate with, and willing to answer all your questions. This will make the entire process smoother and more enjoyable for both parties.
Keep these tips in mind as you search for the perfect trenchless sewer lining contractor. Remember, taking the time to find the right fit will save you headaches and ensure a successful, stress-free project.
Choose New Era Plumbing & HVAC for Expert Trenchless Sewer Lining Solutions
When it's time to address your sewer line issues, you can trust New Era Plumbing & HVAC to deliver top-notch trenchless sewer lining solutions. Our 15+ years of experience, unwavering dedication to superior service, and strong commitment to the communities we serve make us the go-to choice for homeowners in need.
Don't let sewer line problems cause you stress any longer. Give us a call at (978) 593-2294, and let our expert team bring you the peace of mind you deserve. Choose New Era Plumbing & HVAC, and rest easy knowing you're in the best hands for all your trenchless sewer lining needs.
Get Answers to Your Trenchless Sewer Lining Questions – Common Concerns Addressed
Navigating the world of trenchless sewer lining can be confusing, but we're here to help. Below, you'll find answers to some of the most frequently asked questions about this innovative repair method, so you can make informed decisions and feel confident in your choice. Knowledge is power, and we want you to feel empowered when it comes to your home's sewer system.