Serving Dracut, MA residents for 15+ years!
#1 Garbage Disposal Repair & Installation in Dracut, MA, with Over 600 5-star Reviews
Keep convenience close at hand with garbage disposal repair and installation. Call us at (978) 593-2294.
Garbage disposals are an integral part of a household kitchen that functions smoothly. After rinsing your dishes, you simply flip the switch that powers it up, and the food remnants disappear.
Its simplicity lends to how easily one can forget about it until it stops working. Like other homeowners in Dracut, MA, you probably don't have a garbage disposal repair service on speed dial. But with New Era Plumbing & HVAC, you have an all-inclusive repair company that can quickly get your garbage disposal working again.
Call us at (978) 593-2294 for prompt, professional repairs.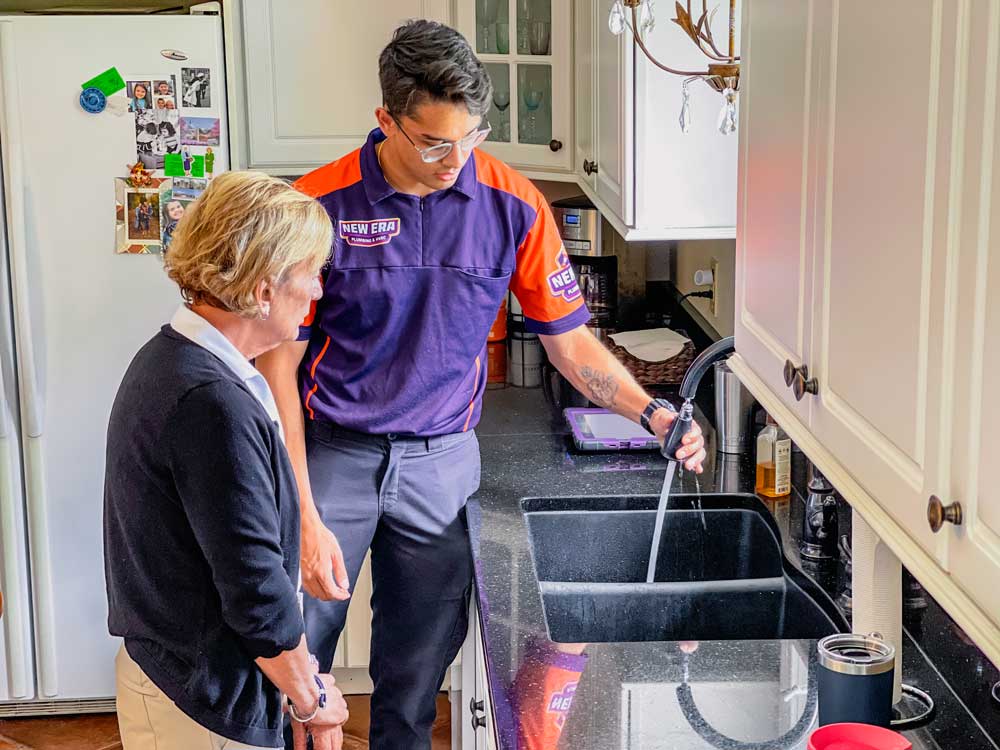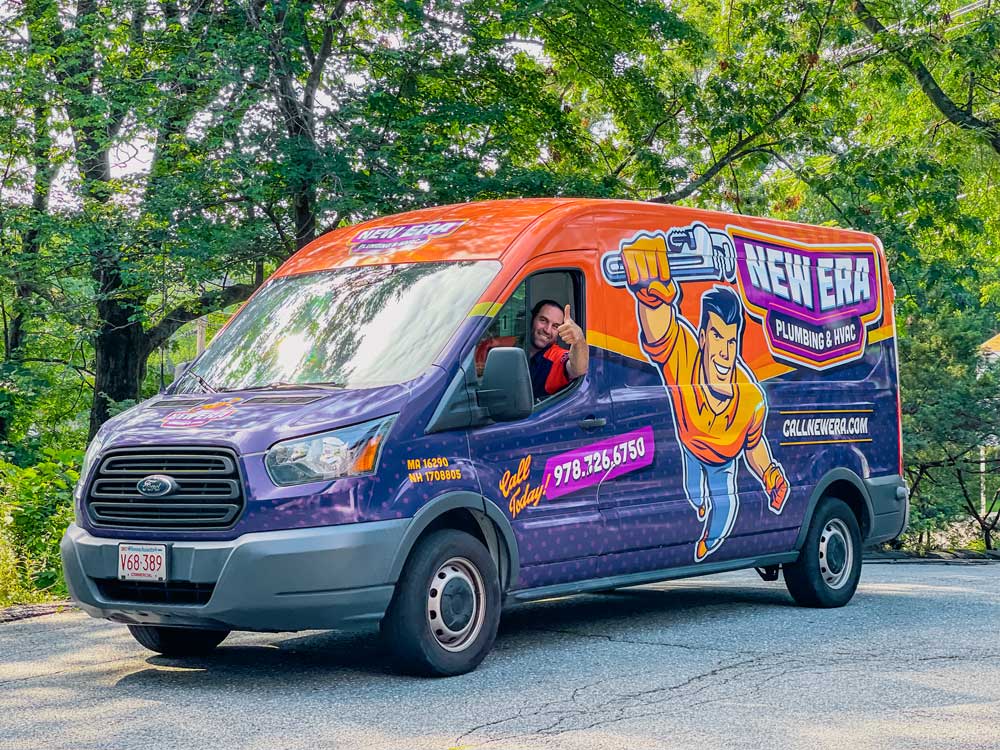 Signs You Need Garbage Disposal Repair or Installation Services
Garbage disposals are noisy components that break down food when it falls into your kitchen drain. This prevents clogs and makes kitchen tasks more convenient. When it stops working correctly, you'll probably notice one of the following symptoms:
Dirty water either doesn't drain or drains too slowly.
The garbage disposal doesn't power on when you flip the appropriate switch.
The disposal doesn't completely break down food.
You detect unpleasant odors constantly wafting from your sink drain.
Water leaks around your sink.
When your disposal shows signs of disrepair, you need prompt, professional service to prevent further damage. 
Free replacement
estimate
Need Boiler Repairs? Get $100 OFF!
What Causes Problems with Your Garbage Disposal?
Although garbage disposals can handle constant use, they can malfunction for surprising reasons. We frequently encounter the following reasons for disrepair:
 Operators use warm or hot water to rinse debris down the sink. Warm water liquifies oil and grease, which prevents the disposal from breaking down the particles. 
 Homeowners don't use the disposal daily, which causes corrosion. 
 The garbage disposal has worn or damaged parts that need replacement. 
 The user rinsed fibrous substances down the drain, which became entangled in the disposal. Once our technicians diagnose the problem, we can begin garbage disposal repair services. 
Our Garbage Disposal Services
With our comprehensive garbage disposal services, you'll access top-of-the-line products followed by skillful installation and repairs. A well-maintained garbage disposal can last ten or more years. You can prolong this appliance's lifespan by choosing our services.   
Garbage disposal installation offers a cost-effective way to protect your plumbing and improve your dish-washing experience. Our installation process typically lasts two hours or less. 
When you call us for garbage disposal repair, we'll inspect and troubleshoot it for any obvious issues. Our technicians can fix many common problems during the visit. We often handle garbage disposal repairs that include:
If we can't repair your appliance, we'll guide you through the garbage disposal replacement process. Choose the same disposal model or ask for help picking a new one. Once we receive the replacement, we'll promptly install it. 
How to Prevent Garbage Disposal Issues
Like many savvy homeowners, you want to know how you get the most out of your garbage disposal. You can prolong the life of your disposal and prevent common problems by:
Using only cold water to rinse the sink

:

 Cold water solidifies fat, and your disposal can more easily break down solid fats. 

Using your disposal every day

:

 Irregular use leads to rust which prevents its components from working. 

Throwing large quantities of food in the trash

: The garbage disposal eliminates small portions of food, not large amounts. 
Is your garbage disposal on the fritz? Call us for timely garbage disposal repair services before the issue gets worse! You can reach our New Era Plumbing & HVAC team at (978) 593-2294.