Expert Plumbing Services in
Andover, MA
$199 Automatic Water Shut-Off System Prevent water damage during emergencies.
Get $100 Off Whole-House Water Filters. A Cleaner Tap Every Time
Andover Plumbing Services by New Era
Welcome to New Era, where reliable plumbing services meet unmatched dedication. Nestled right in the heart of Andover, New Era's reputation as a top plumbing company has grown, built on a foundation of honesty, knowledge, and neighborly care.
Our plumbers' commitment? To ensure Andover residents always have access to the best plumbing solutions tailored to their unique needs. From the tiniest leaks to the most daunting pipe concerns, our range of plumbing services covers it all, without the jargon. We're not just plumbers; we're your caring neighbors, dedicated to bringing seamless plumbing experiences to every home in Andover.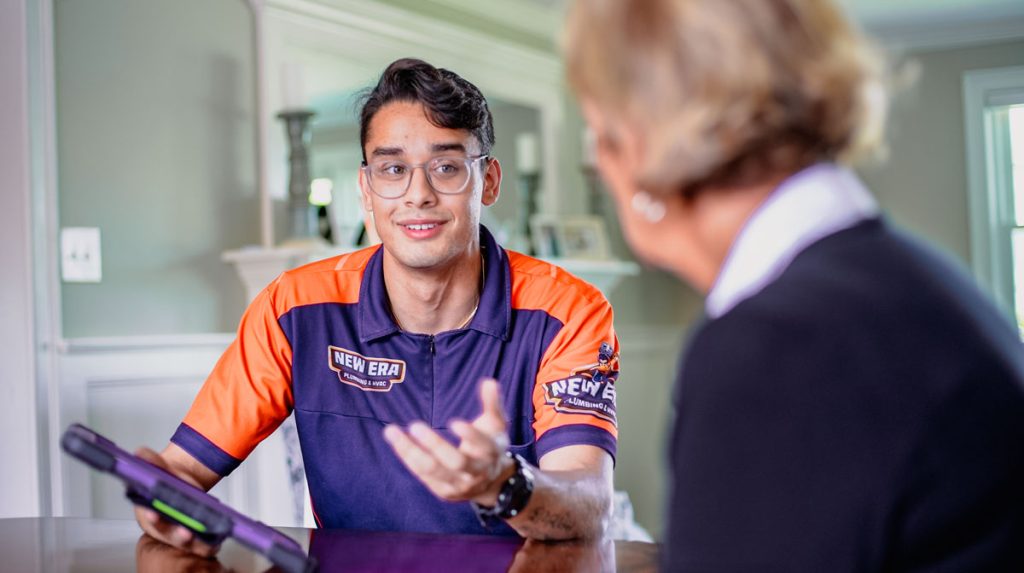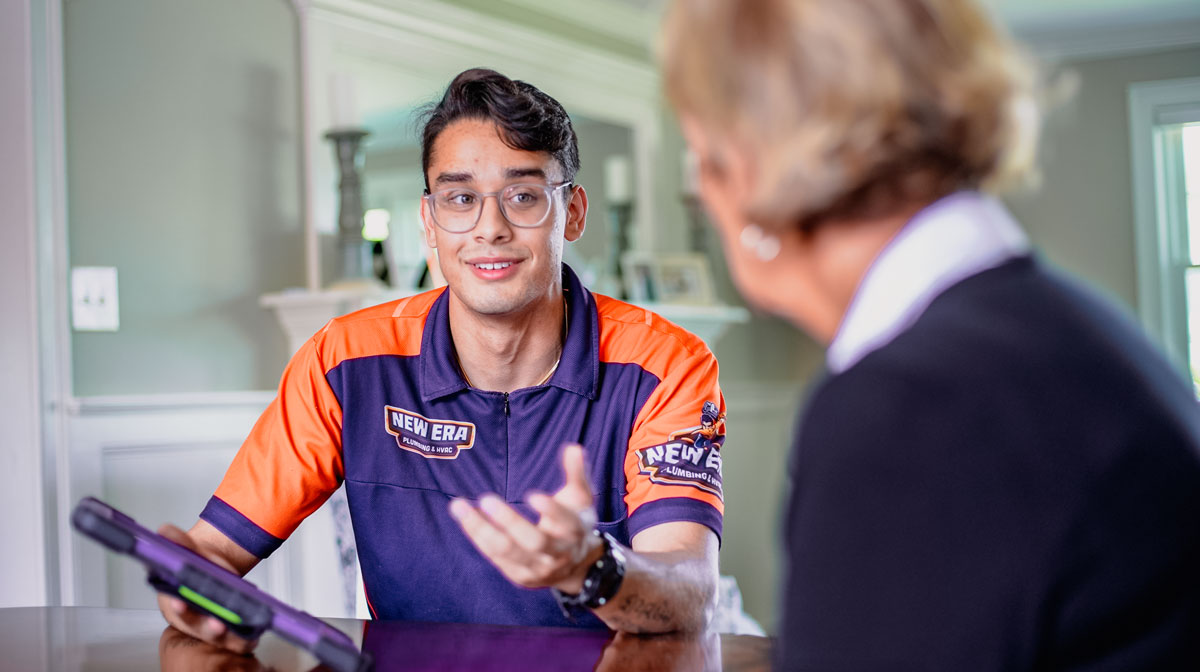 Plumbing Services: Frequently Asked Questions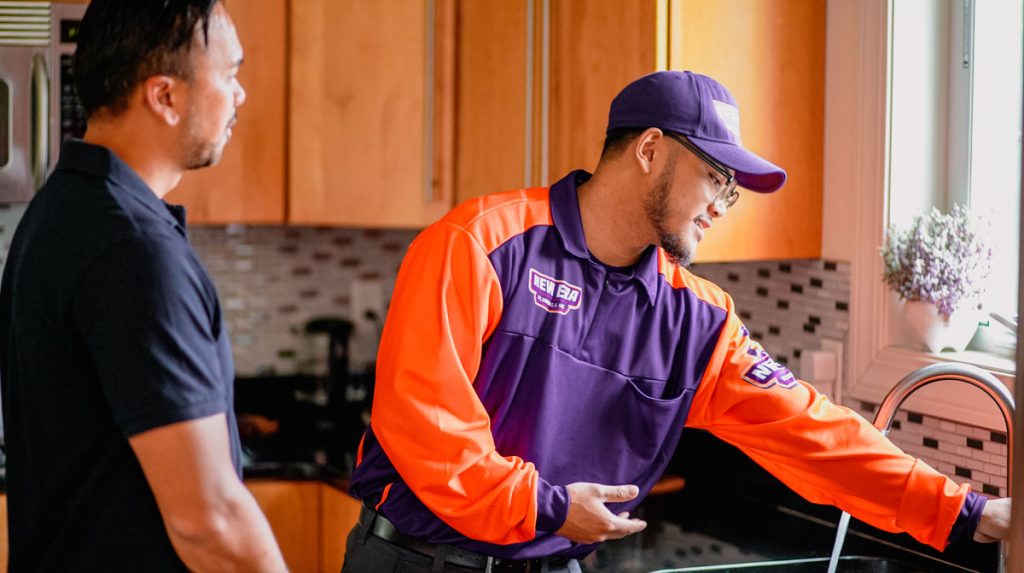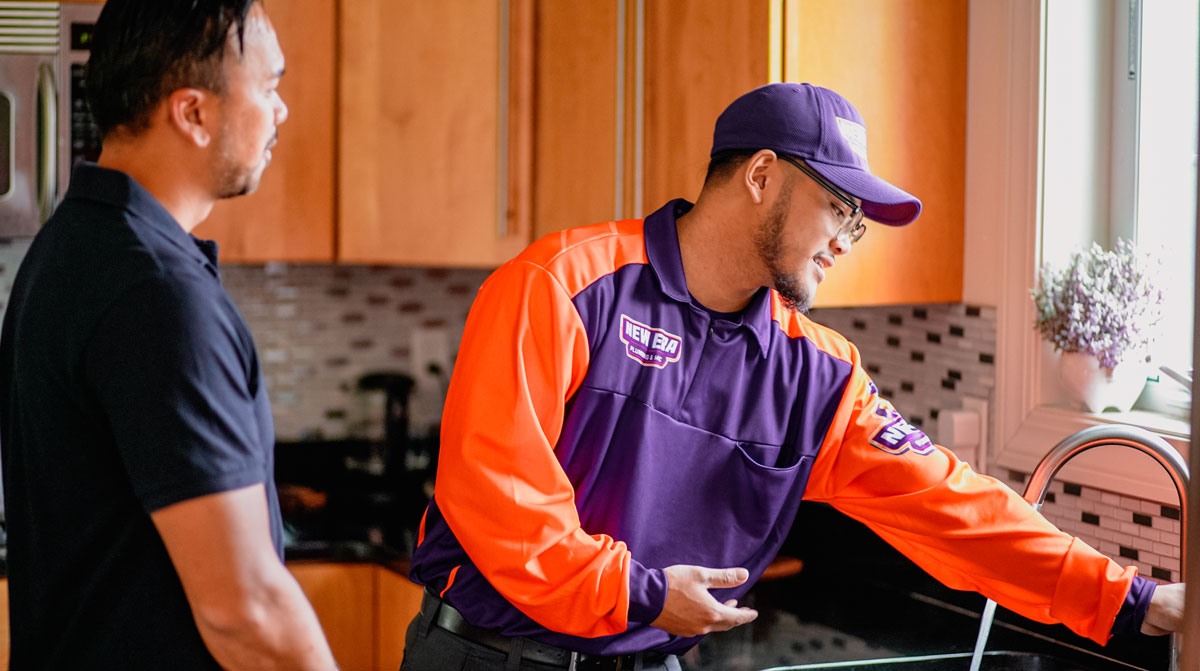 24-Hour Emergency Plumbing Service
When the unexpected strikes, New Era is here for you, Andover. Our 24-hour plumber service ensures that no matter when an emergency plumbing service rears its head, a prompt, reliable response is just a call away. No waiting, no worries. We understand the unique challenges that emergency plumbing situations can bring. That's why our experienced professionals are always ready, combining their in-depth knowledge with swift actions to bring you timely solutions.
From the sudden chill of a cold shower to uninvited leaks, trust in New Era's emergency plumbers to be your steadfast beacon in the night, 24-hour plumbers who ensure the safety, comfort, and peace of mind for every Andover resident they serve.
Most Efficient Plumbing Repairs
In the heart of Andover, New Era stands tall, committed to delivering best plumbing solutions at competitive prices. Our proficiency in plumbing repair is unmatched, which is why our services are highly recommended by Andover residents and business owners alike. From spotting elusive leaks to meticulous pipe repairs, and ensuring that fixtures shine and function like new, we've got you covered.
Whether you're a residential plumber seeker or a commercial entity in need, our promise remains the same: repairs that not only fix but flourish, addressing the core issues for lasting peace of mind. It's not just about mending; it's about elevating the standards of plumbing in Andover.
Signs That You Need a Plumbing Expert
The intricacies of your home's pipelines may not always shout their troubles aloud. However, certain signs should instantly make you think of trusted plumbing services in Andover. A surprising spike in your water bill? Persistent dripping taps or slow-draining sinks? They're not just minor inconveniences; they're cries for an emergency plumber.
Consider stained walls or ceilings, which hint at hidden leaks. While many plumbing companies might offer quick fixes, New Era's residential and commercial plumbers focus on comprehensive solutions. We believe in connecting residents with skilled plumbing contractors, ensuring peace of mind with every job.
Your Trusted Partner for Plumbing in Andover
In the heart of Andover, where the beauty of domestic homes merges with bustling commercial spaces, plumbing needs vary vastly. New Era's plumbers step in as that reliable neighbor and knowledgeable friend, providing top-notch plumbing services. We're not just another plumbing company; we're your partners in maintaining a smoothly functioning space.
Our approach is distinctly customer-centric, holding reliability and quality at its core. With advanced tools in hand, our emergency plumbers diagnose issues with precision and offer efficient solutions, whether it's for commercial plumbing intricacies or domestic plumbing services. Choose New Era, where the best plumbing meets care and professionalism.
Commercial & Residential Plumbing Services
Whether it's a bustling commercial hub or the cozy nook of an Andover home, plumbing intricacies differ. At New Era, we've mastered the dance between commercial plumbing demands and the delicate needs of residential plumbing. Recognizing each setting's unique requirements, our emergency plumbers tailor their approach, ensuring precise plumbing repair and meticulous maintenance.
Commercial spaces require robust systems, and homes need a gentle touch – and we're adept at both. Entrust New Era for comprehensive plumbing services, where understanding meets efficiency in both commercial and domestic realms.
Requesting an appointment with a professional residential or commercial plumber is essential when it comes to addressing potential issues as soon as possible. Don't hesitate to call us as soon as you notice something is wrong with your plumbing installation, and we'll be there in no time.
New Era stands as more than just another plumbing company in Andover, MA. Our essence is carved by unique differentiators: a steadfast dedication to best plumbing practices, an unwavering commitment to our community, and the belief that every home and business deserves impeccable plumbing services. The focus of our emergency plumbers isn't just on mending pipes, but building trust.
As your neighborhood Andover plumber, we constantly innovate, equipping ourselves with the latest in plumbing repair techniques. Unlike other plumbing companies, our actions speak louder, with a legacy of happy Andover homes testifying for us. Choose New Era, where genuine care meets unparalleled expertise.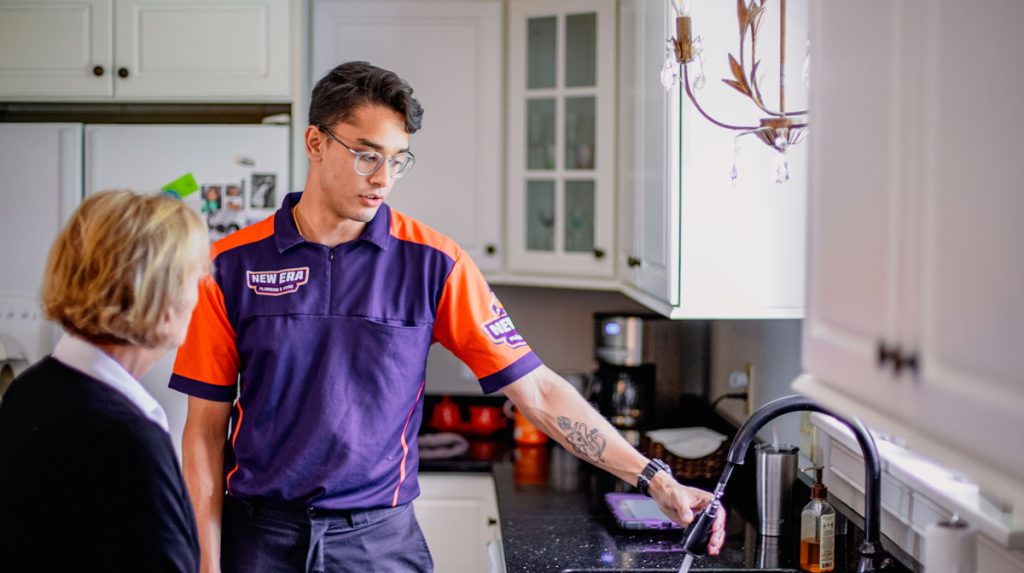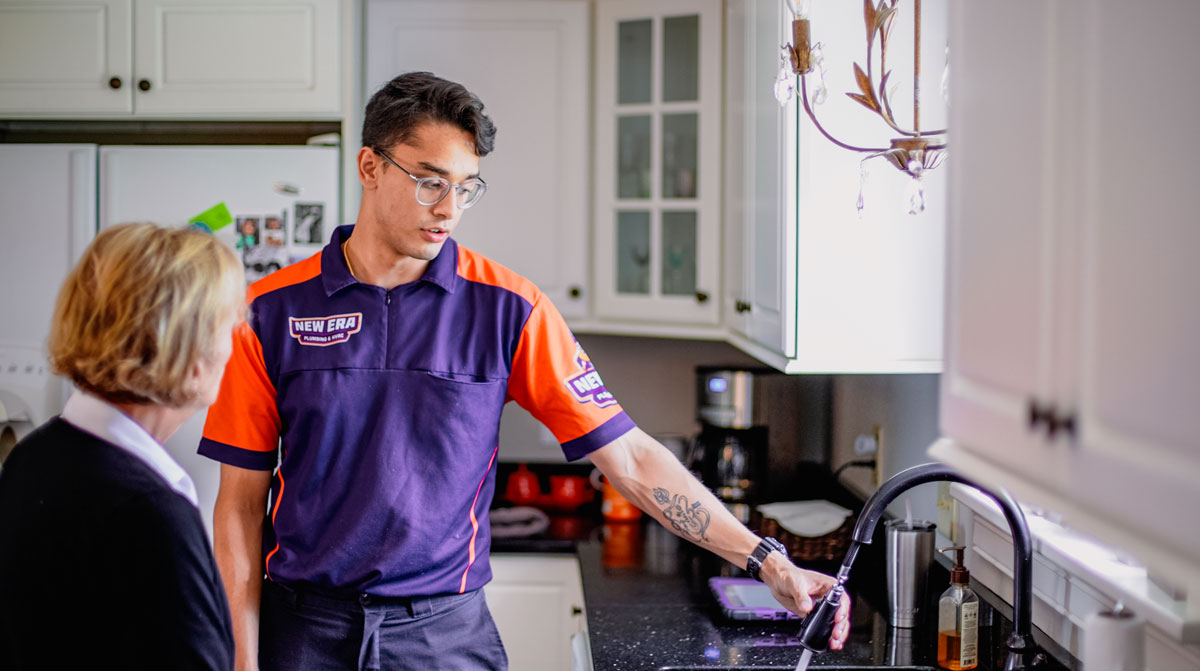 Other services in Andover, MA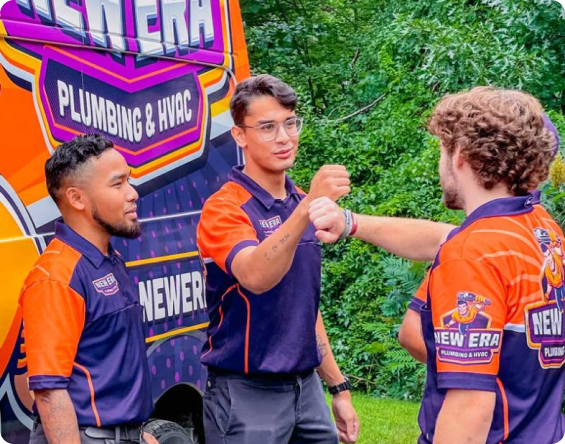 Top-Quality Plumbing Services in Andover
Plumbing issues can become a major problem if the initial situation isn't resolved early in the process. So why wait until it becomes a living nightmare? Give us a call today, and let's catch the minor issues right now.
Plumbing Service Near You
Acton
Amesbury
Andover
Burlington
Chelmsford
Concord
Georgetown
Haverhill
Lawrence
Pelham
Rowley
Salem
Tyngsborough
Westford
Windham