Emergency Plumbers on Standby in
Haverhill, MA
$199 Automatic Water Shut-Off System Prevent water damage during emergencies.
Get $100 Off Whole-House Water Filters. A Cleaner Tap Every Time
The Expert Plumbers You Can Rely On
Haverhill home and business owners know how important consistent, reliable plumbers are. One busted pipe can disrupt the comfort and functionality of your home or business. That's where we step in. Our expert plumbers keep Haverhill's commercial plumbing and residential plumbing systems running smoothly.
For over 15 years, our team of emergency plumbers has garnered a reputation as a trusted partner for residential and commercial plumbing services. What distinguishes us is our devotion to exceptional customer service, combined with deep industry knowledge–we handle any plumbing issue! From deep drain cleanings to more serious plumbing repairs, we've always got your back.
Our commitment to quality is reflected in our choice of advanced technology and equipment. This allows our plumbers to work at fair and competitive prices. Moreover, our emphasis on transparency and communication ensures you stay informed every step of the way.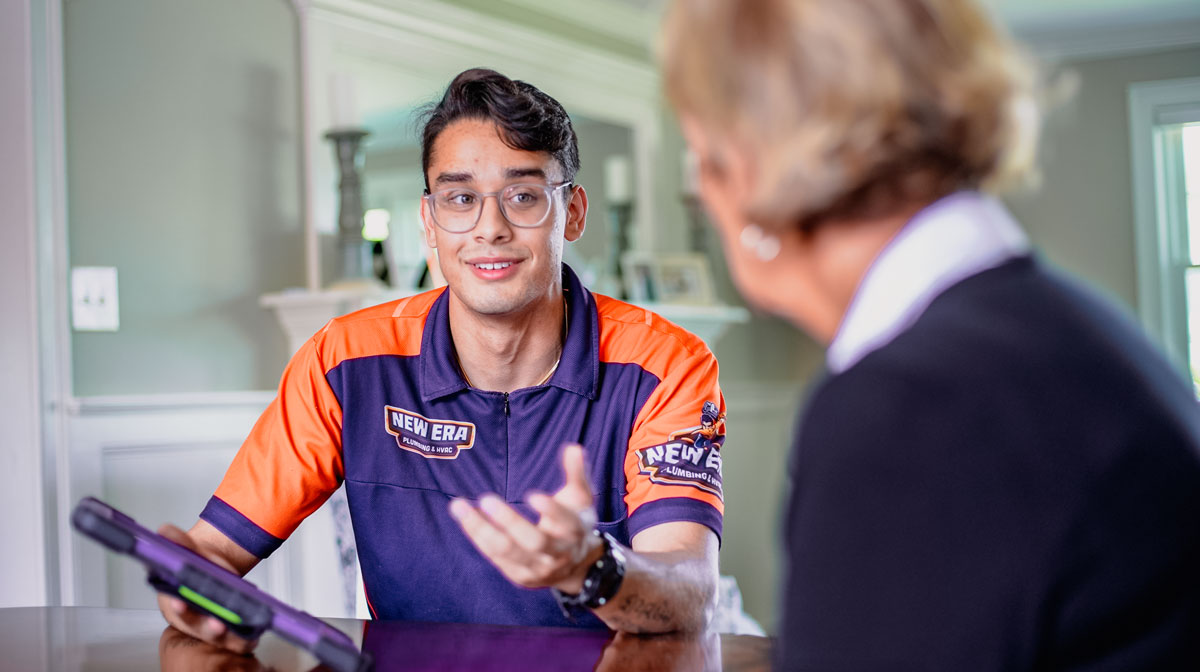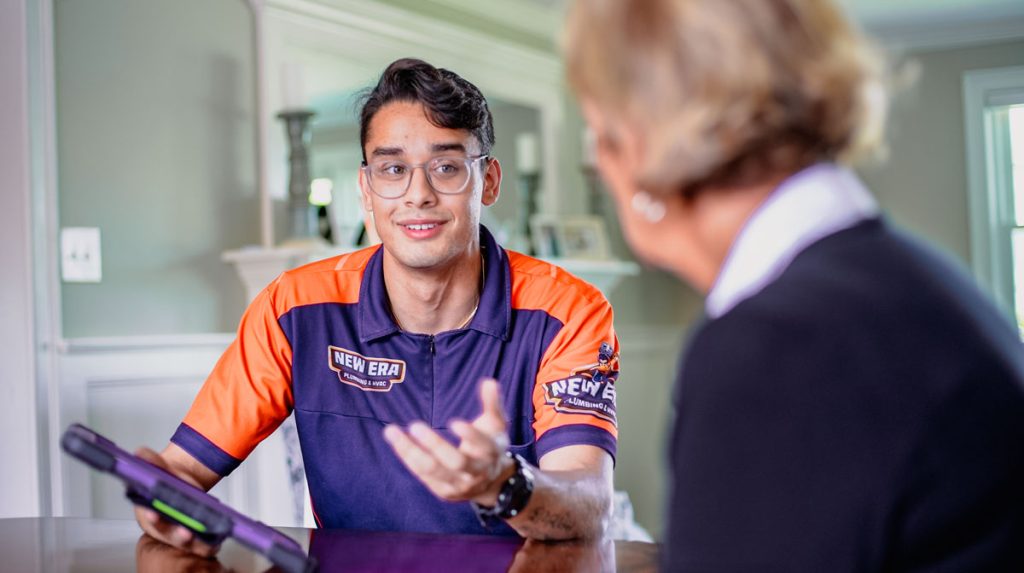 Plumbing Services - Frequently Asked Questions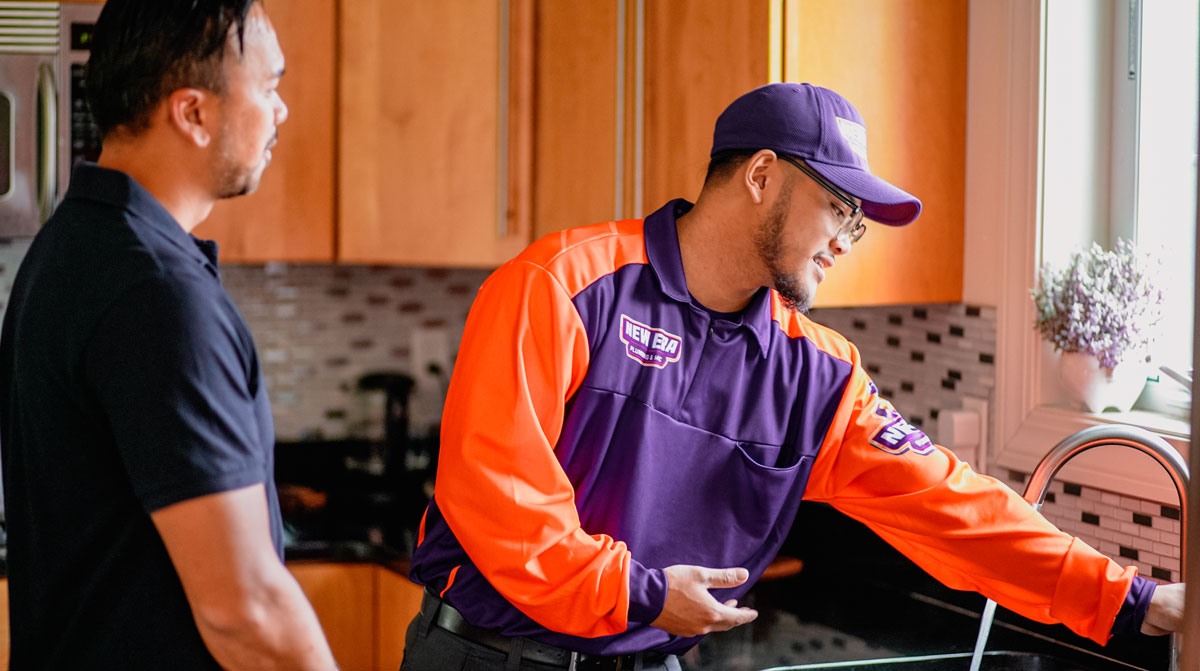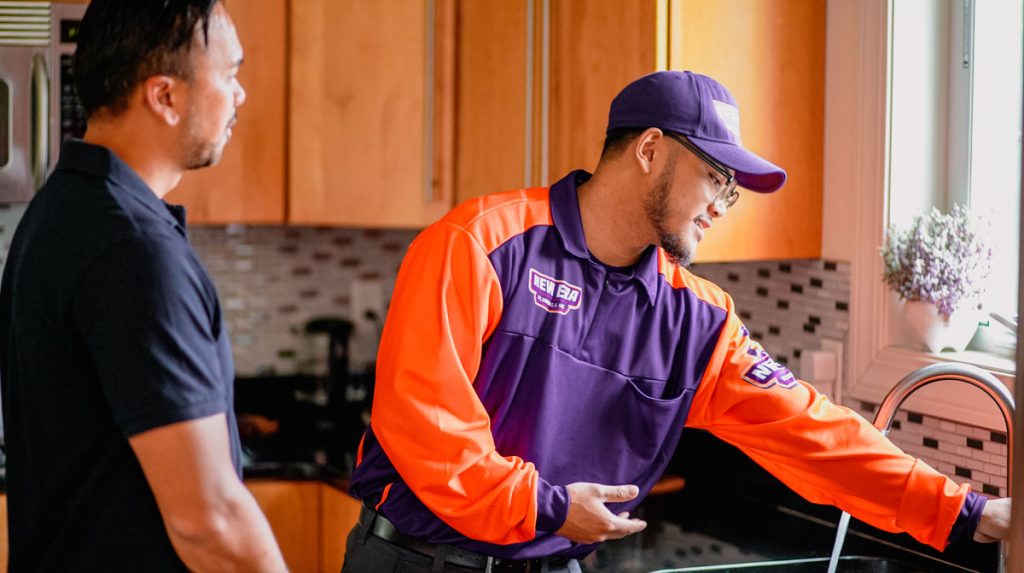 Common Issues Handled by Our Plumbers
A dripping faucet or the need to perform a drain cleaning can signal deeper plumbing issues. Even something as mundane as low water pressure could hint at pipe leaks, which if left unchecked, could lead to significant water damage.
Our expert plumbers are equipped to handle a wide variety of issues, including:
Leak Detection and Repair
Drain Cleaning and Unblocking
Water Heater Replacements, Installations and Repairs
Sewer Line Replacements and Repairs
Faucet and Fixture Installation and Repair
Garbage Disposal Maintenance and Repair
Pipe Relining and Burst Pipe Repair
Toilet Repair and Replacement
Sump Pump Installation and Maintenance
Emergency Plumbing Services 24/7
When Do I Know It's Time To Call A Professional or Emergency Plumber?
If you have a slow drain, you might be able to conduct a drain cleaning to keep things moving along. But we don't recommend stepping in as your home's emergency plumber for the following types of repairs:
Leaky faucets

Installing fixtures

Drain cleaning with harsh chemicals that can erode your home's pipes 

Sump pump installations 

Busted water heaters 

Defrosting frozen pipes 

Consistently low water pressure 

Sewer line leaks 

Overflowing toilets
Our plumbers have years of specialized training and experience. They know how to assess and prevent further damage, while providing commercial and residential plumbing solutions in real time.
We conduct the best and most efficient drain cleanings without harsh chemicals that erode your pipes, and we'll always deeply assess other plumbing issues, so you feel confident in the solutions we provide.
Know Which Emergency Plumbers to Call For a Drain Cleaning or When Things Go Seriously Wrong
When unexpected plumbing emergencies strike, remember New Era emergency plumbers are here for you! We are the leading emergency plumbers in Haverhill, bringing prompt, professional, and reliable solutions to your doorstep round the clock.
Our emergency plumbers use the latest technology and proven methods to diagnose and rectify problems swiftly, getting your home back to normal so you can relax. Recognized for our commitment to customer satisfaction and excellence, we ensure our emergency plumbers handle your home's or business's plumbing issue efficiently and effectively. With New Era, you can feel confident knowing you've called the very best when things go wrong.
Premium Water Heater Installations and Replacements for Optimal Comfort
Hiring water heater installers is a serious task, and you want to make sure that you're hiring the right plumber for the job. Our plumbers are the best choice for water heater repairs, installations, and replacements.
We provide you with an efficient, reliable water heater replacement or installation that caters to your needs and your budget. We are committed to delivering unmatched quality, from precise water heater installations to prompt repair and seamless replacements.
Have a tankless water heater? We install, repair, and replace those as well! And we do it right the first time.
We've Got Your Back! Your Commercial and Residential Plumbing Experts
We're the plumbers who've got your back! As your commercial and residential plumbing experts, we understand the unique challenges each setting presents. Our skilled team brings a wealth of experience to both commercial plumbing projects and residential plumbing needs.
Whether you manage a bustling commercial property or need quick fixes at home, our emergency and master plumbers provide solutions designed to meet your specific requirements. With our commercial plumbing expertise, we help businesses minimize downtime and maintain productivity. Our residential plumbing services are aimed at ensuring your home remains a haven of comfort.
Call Us Today for The Most Reliable Plumbing Services in Haverhill!
Why Choose New Era for Plumbing Services in Haverhill?
When considering plumbing services in Haverhill, MA, New Era emerges as the top choice for several compelling reasons:
Professionalism and Quality Workmanship: As a renowned plumber in Haverhill, New Era upholds the highest standards of professionalism, delivering quality workmanship in every job. Our attention to detail and unwavering commitment to excellence ensure superior results for our clients.

Comprehensive Services: From water heater repair and replacement to drain cleaning and service for tankless water heaters, our offering covers a broad spectrum of plumbing needs. Commercial or residential, we cater to all types of plumbing issues.

Advanced Techniques and Equipment: We adopt state-of-the-art techniques and utilize modern equipment in our operations, ensuring efficient and effective service delivery.

Emergency Plumbers with 24/7 Availability: Understanding the urgent nature of plumbing emergencies, we offer our services 24 hours a day, providing swift assistance whenever it's needed.

Reliability: As a family-owned and operated business, we cherish the trust our clients place in us. We're committed to delivering reliable services that live up to this trust.
Choosing New Era for your plumbing services in Haverhill, MA means choosing confidence, reliability, and professional excellence.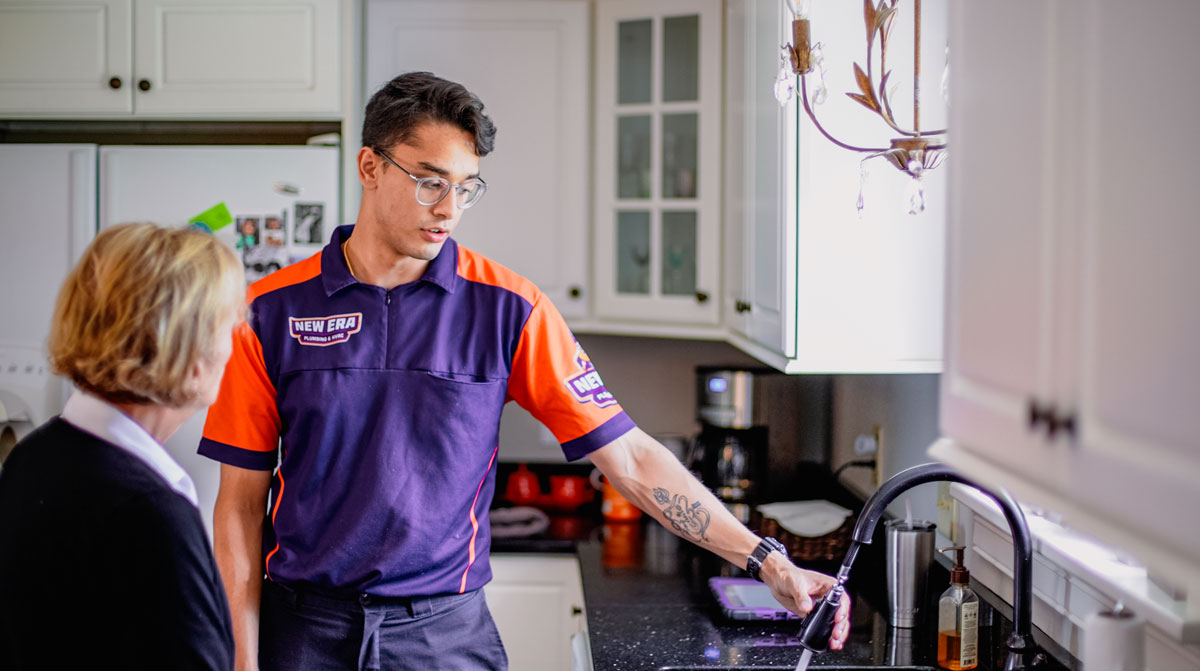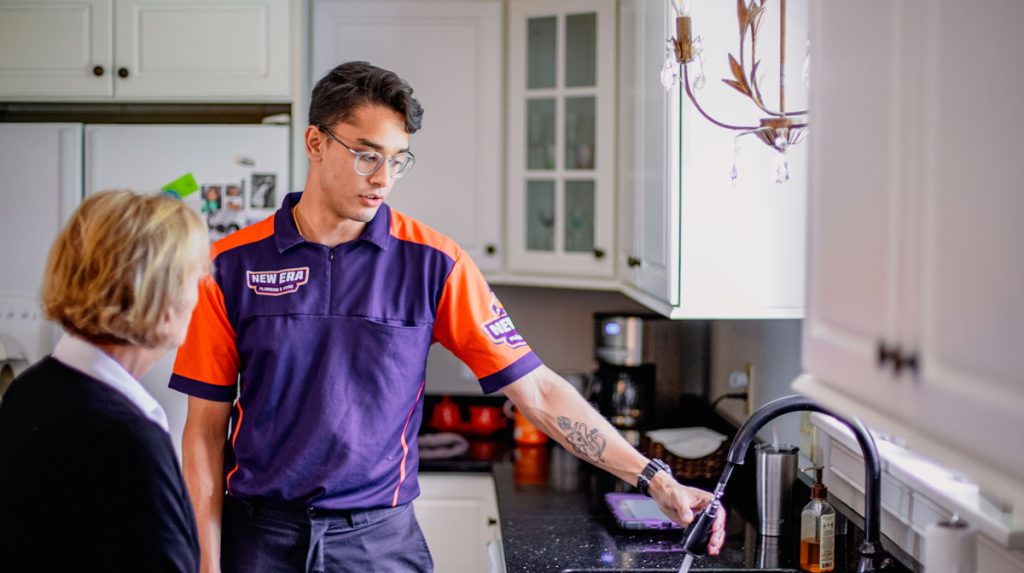 Other services in Haverhill, MA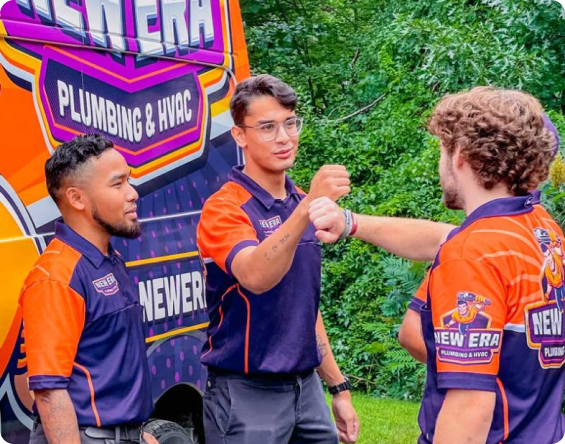 The Best Emergency Plumbers Near Haverhill
Are clogged drains making life difficult? We have a quick and easy solution if you're in Haverhill, MA, or the surrounding communities.
Call New Era Plumbing & HVAC today for top-class drain cleaning service and any other plumbing services you need!
Acton
Amesbury
Andover
Burlington
Chelmsford
Concord
Georgetown
Haverhill
Lawrence
Pelham
Rowley
Salem
Tyngsborough
Westford
Windham