Trusted Plumbing Solutions in
Woburn, MA
Upgrade To High Efficiency Boiler And SAVE $3,000!
Need Boiler Repairs? Get $100 OFF!
Your local plumbing experts
Welcome to New Era, your trusted plumbing partner in Woburn, MA. Our plumbing service isn't just about pipes and drains, but ensuring a smooth daily life for every resident. At New Era, we prioritize the comfort and safety of our customers with plumbing contractors on call 24/7 for all of your plumbing service needs.
With over a decade of experience, we've built a strong reputation for providing excellent plumbing solutions throughout our community. Whether you need a plumber for regular system maintenance or more extensive plumbing services, you can trust our unwavering commitment to delivering top-quality work.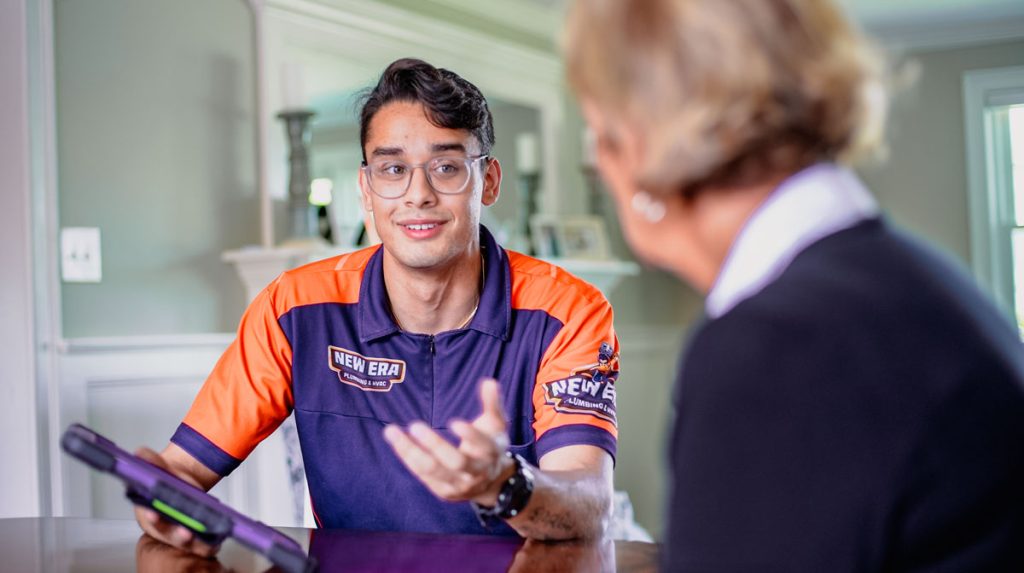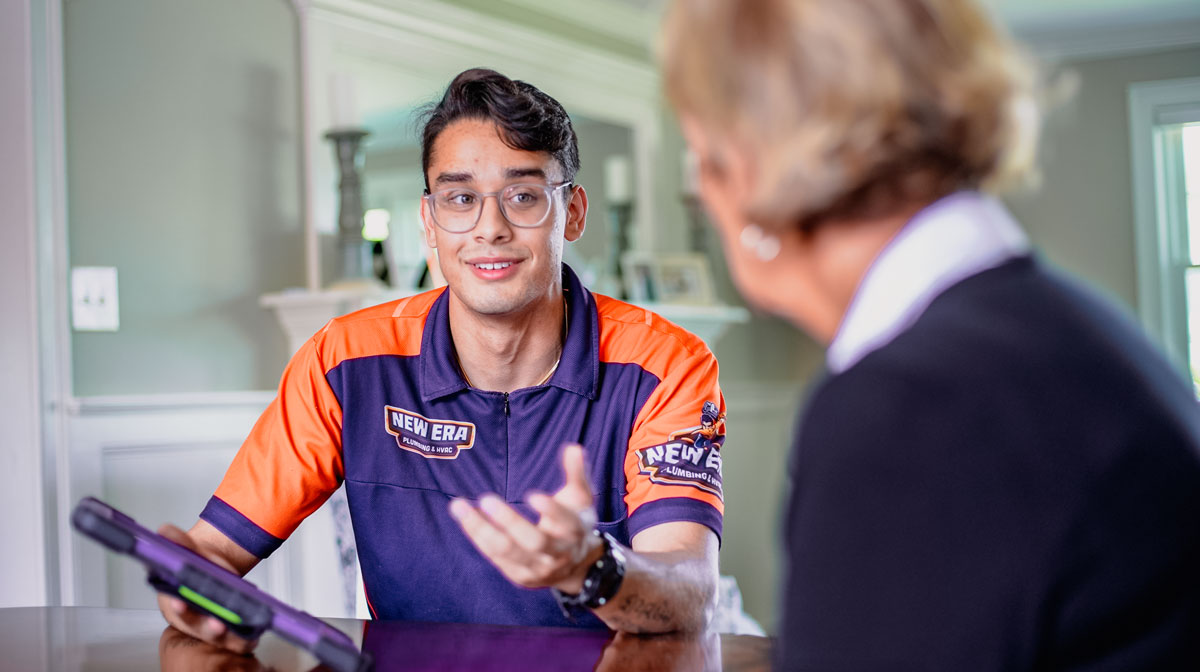 Your plumbing questions answered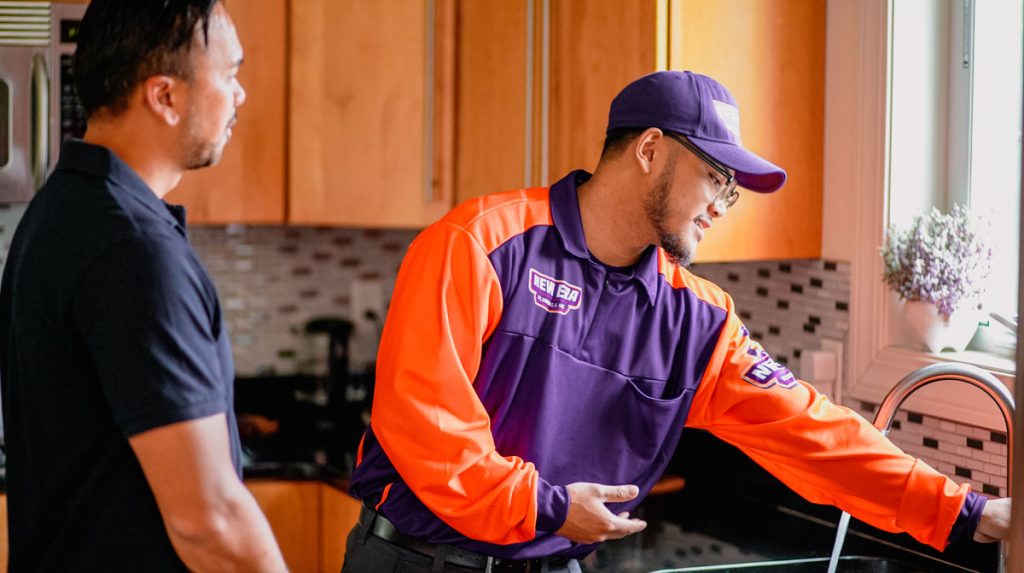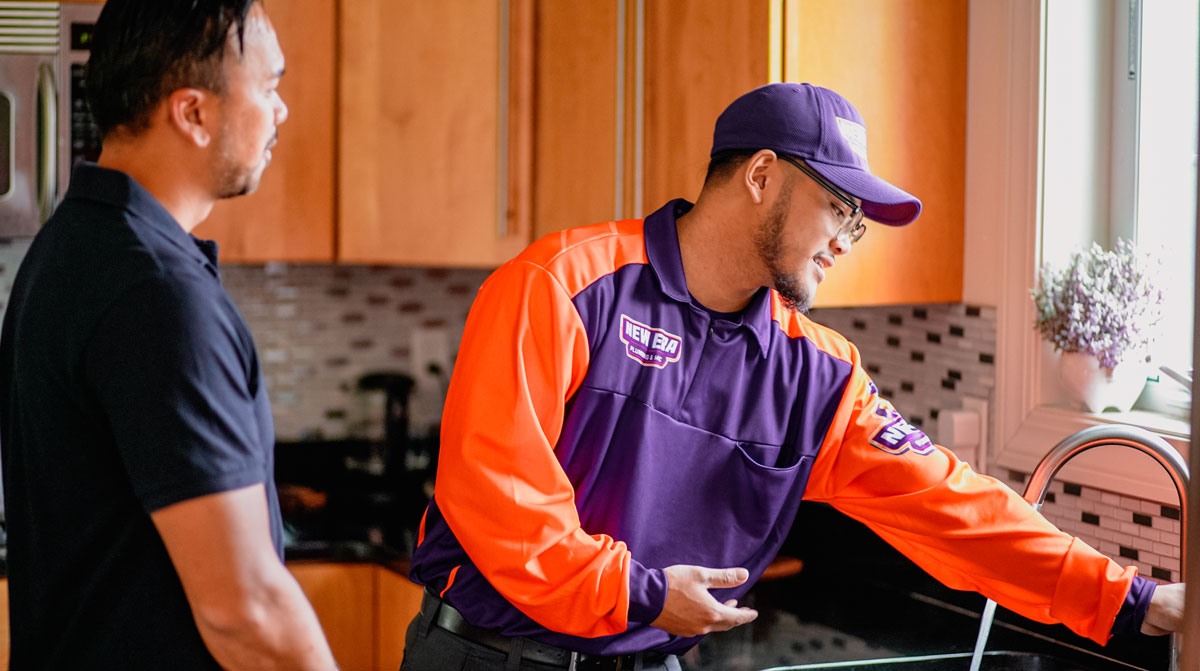 All of our plumbing services
Comprehensive plumbing services by New Era
Right in the heart of Woburn, you'll find New Era, your go-to place for all things plumbing. We're not just here to provide a quick fix; we're here to make sure local homes and businesses run smoothly. Whether it's installing systems that keep water flowing without a hitch for years, or fixing small problems before they become big headaches, we've got your back.
But that's not all we do! Fixing pipes, cleaning out clogged drains, and setting up water heaters efficiently, no job is too big or too small for our team of knowledgeable plumbing contractors.
Prevent unnecessary plumbing emergencies
Avoiding plumbing problems is a lot like staying ahead of bad weather – it's all about being prepared. At New Era, we believe that experienced plumbing contractors play a crucial role in keeping your plumbing in good shape. During a regular check-up, a plumbing contractor will be able to give you a heads-up on the condition of your plumbing and can offer advice on how to prevent unexpected issues.
If you're looking for a dependable and knowledgeable plumber in Woburn, New Era is the one to turn to. By taking proactive steps and tapping into our top-notch plumbing know-how, you can make sure your home's plumbing stays strong and efficient for years to come.
Signs that you need emergency plumbing service
Recognizing the need for emergency plumbing service can be critical for your home's safety and functionality. Signs that you need to call a plumber include:
Unexpected spikes in water bills, which often can be a sign of leaks.
Severe drain backups, which necessitate the expertise of a skilled plumber.
A sudden lack of water pressure, often indicating deeper plumbing issues.
Audible water running when no taps are open, signaling a need for plumbing services.
Discolored or foul-smelling water.
Always prioritize safety. If you notice any of these issues, it's imperative to contact New Era's trusted plumbing services in Woburn for swift and efficient resolution.
Plumbing specialists in Woburn, MA
What sets us apart? Our unwavering commitment to precision and quality. While DIY solutions might seem tempting, they often fall short, lacking the knowledge and experience that a professional plumber offers.
Professional plumbing service not only assures durability but also ensures safety standards are being met, eliminating potential hazards. Entrusting your plumbing needs to seasoned plumbing contractors like the team at New Era means that every job is performed with expertise, care, and an eye for detail. Say goodbye to makeshift solutions; choose professionalism, choose New Era.
Your Best Plumbing Option
The go-to company for all your plumbing needs
Plumbing can sometimes feel like a maze, but when you have New Era on your side, you're not on your own. We're known for our top-notch plumbing services in Woburn, and we always put precision, dependability, and making our customers happy first.
Whether you're facing a plumbing emergency or you want tips to prevent future issues, you can see our dedication in every job we do. New Era shows what a plumber who cares can accomplish. So, trust us with your home or business, and let's set a new standard of excellence together.
Remember that efficient plumbing is key to enjoying a healthy, hassle-free home
Why Choose New Era for Plumbing Services?
When you're searching for a plumbing company, it's important to find one that's known for its skill and dedication. That's where New Era comes in – we shine in the world of plumbing services, combining unmatched professionalism with a real sense of community care.
Every plumbing job we do is carried out with precision, showing off what makes us stand out in the plumbing world. Our plumbing experts use advanced methods and top-notch equipment. It's not just about fixing pipes with New Era; it's about a commitment to doing a fantastic job. When you need a plumber that Woburn believes in, choose New Era.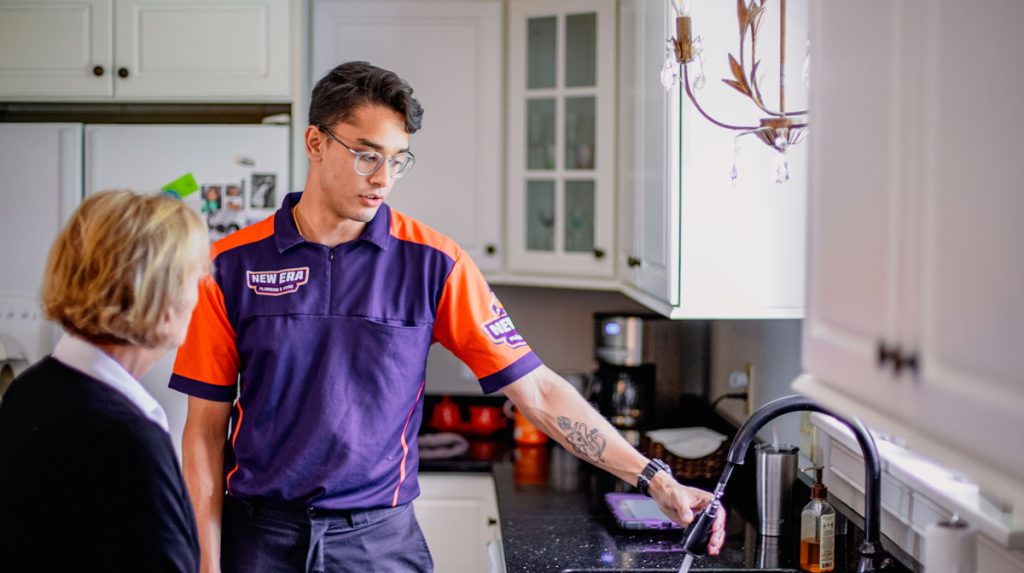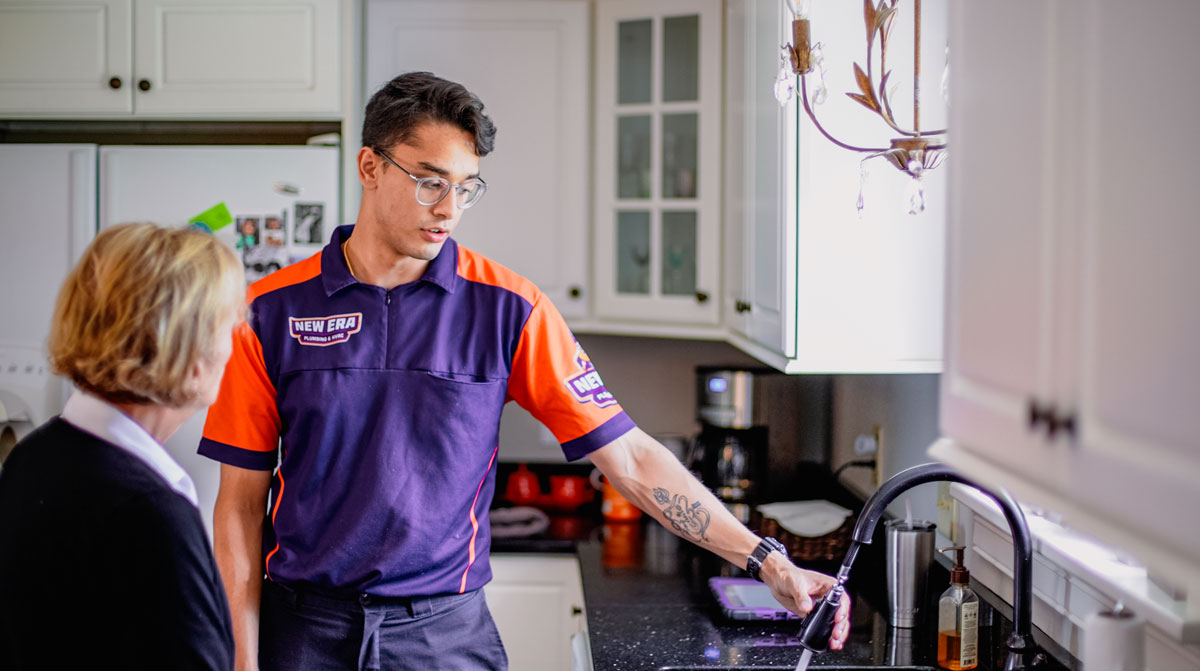 Other services in Woburn, MA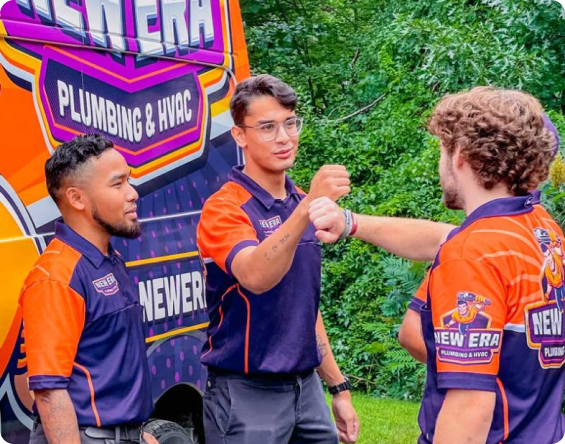 Woburn's Experts in Plumbing Services
Plumbing issue? No need to panic – the team at New Era is here to help!
Bathroom, kitchen, basement, wherever the problem is, we'll be there. For all plumbing service needs, call us today and we will make sure your plumbing system is back up and running in no time!