Thermostat Repair & Installation
Serving Dracut, MA residents for 15+ years!
thermostat repair & installation
#1 Thermostat Repair & Installation Service in Dracut, MA
Do you need top-quality thermostat repair or replacement in Dracut, MA? Call New Era Plumbing & HVAC.
Your thermostat takes on an essential responsibility for the heating and cooling system, ensuring reliable temperature levels throughout your home. However, this vital role also means that problems can seem more serious when they happen. 
For example, if the air conditioner starts short-cycling, a Dracut homeowner's first impulse might be to assume they need a new part or even a replacement unit. However, the problem could just be a malfunctioning thermostat.
Whatever the issue, our New Era Plumbing & HVAC team can help. We'll repair your thermostat, or if you would like an upgrade, we can recommend a replacement.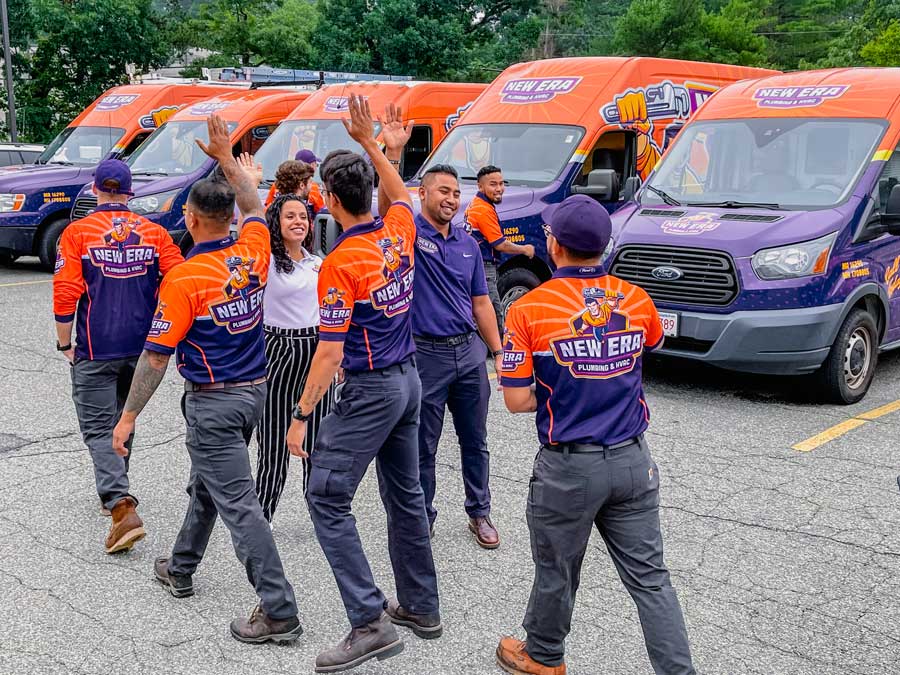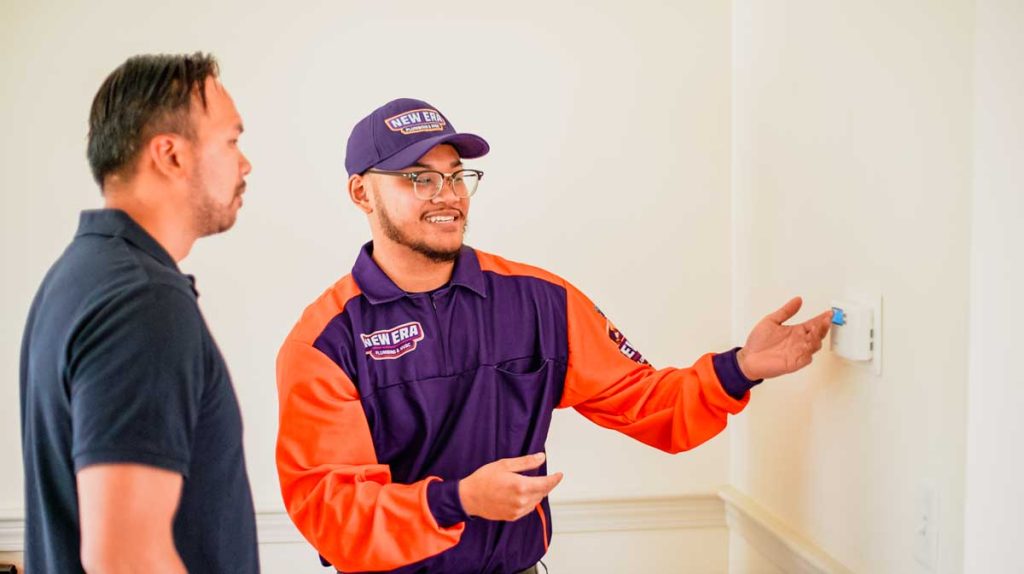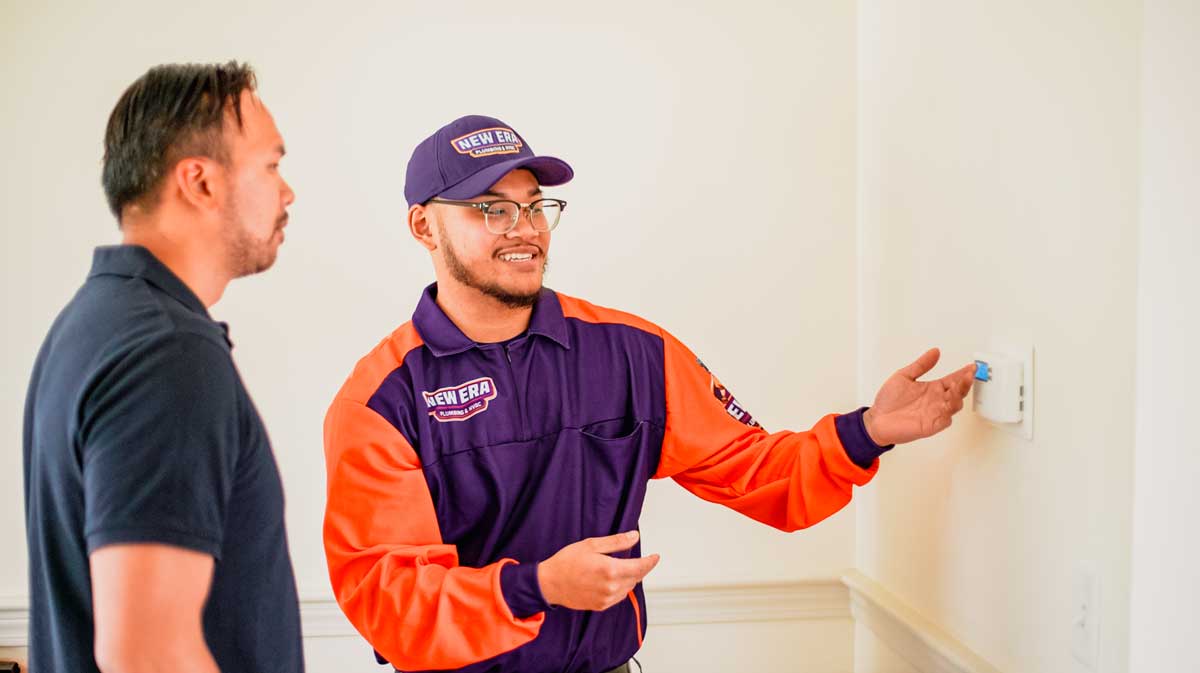 Signs You Have a Malfunctioning Thermostat
What are the signs you need smart or mechanical repair services for your thermostat? 
Higher energy bills

. If your energy bills rise suddenly, check the thermostat for issues.

Your thermostat won't turn on

. A thermostat that doesn't turn on won't regulate your home's temperature. Sometimes, you just need to replace the battery. Other times, it might be time to invest in a smart thermostat.

Uneven room temperatures

. Hot or cold spots throughout your home are frustrating, but our HVAC technicians can quickly diagnose and fix this common thermostat issue.

High humidity and mold growth

. Excessive humidity isn't good for comfort or health. It also provides the perfect conditions for mold to grow and attracts pests. If you notice these signs around the house, a broken thermostat could be the problem.
Is your mechanical or programmable thermostat not working? Check the following: 
Loose screws or wiring

. Does your thermostat have loose wiring or screws? Trying to tighten these connections yourself can cause further damage. Call us instead for the training and high-quality tools to resolve loose connections.

Dirty thermostat components

. Excess dust and dirt interfere with your thermostat's calibration. Dust off the thermostat regularly to prevent these issues.

Electricity issues

. Smart WiFi thermostats are very convenient, allowing you to control them remotely. They also automatically adjust temperatures based on your habits, but not when there are electricity or network issues.

Outdated technology

. A typical thermostat lasts around ten years. If the thermostat is nearing this age and acting out, we recommend a replacement.
Free replacement estimate
$649 Honeywell UV Light. Get Your Allergies Under Control
Our Team Works With All Types: Mechanical, Smart, and Programmable Thermostats
Our experienced team provides top-notch thermostat repair services for various makes and models. It starts with inspecting your thermostat. We might also ask some relevant questions, like how old your thermostat is or when the system last needed repairs. Our technicians then recommend repairs or a thermostat replacement job.
A repair cost can vary depending on the issue, make, and model. Our trustworthy repair crew always provides a detailed estimate that explains the costs line by line so that you don't find any hidden costs after the fact.
Yes, they are. While smart thermostats cost more than a mechanical thermostat, the benefits they provide are well worth it. Besides the ultimate convenience, smart thermostats also save you money and keep the system running more efficiently.
Dusting or replacing the battery is a simple task for homeowners to do themselves. However, most other issues require assistance from a professional team like New Era Plumbing & HVAC.
Call Our Dracut HVAC Technicians Today!
When you're dealing with issues like an air conditioner not cooling your home, the thermostat might be the culprit. New Era Plumbing & HVAC can help.
Call New Era Plumbing & HVAC at (978) 593-2294 today for cost-effective thermostat repair and more in Dracut, MA!