Serving Dracut, MA residents for 15+ years!
Enjoy a Beautiful, Relaxing Bathroom Oasis
Transform Your Bathroom with Expert Plumbing Services
At New Era Plumbing & HVAC, we understand that a beautiful and functional bathroom plays a crucial role in your everyday life. With over 15 years of experience serving Dracut and surrounding areas, our team of skilled professionals is dedicated to providing top-notch bathroom plumbing services to transform your space into the oasis you deserve.
No matter where you're located in Hudson, Pelham, Salem, or Windham, New Hampshire, you can count on us to arrive on time, equipped with the right tools to restore your plumbing system.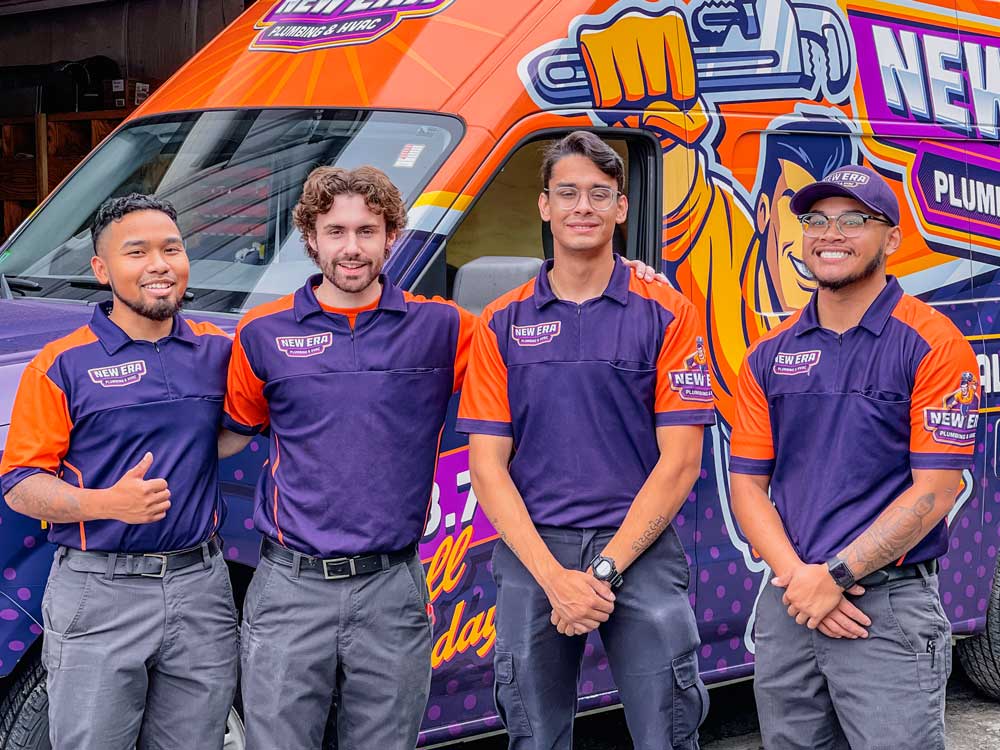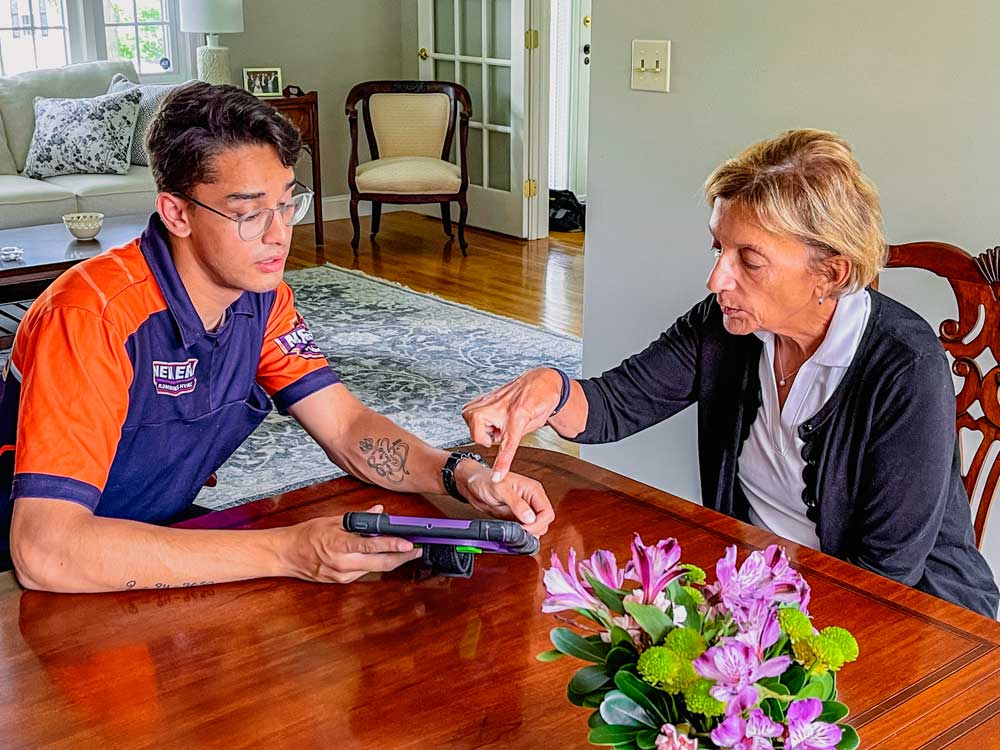 Struggling with Bathroom Plumbing Issues? Say Goodbye to Leaks and Inefficiencies
Dealing with persistent bathroom plumbing problems can be a huge headache. Leaks, slow drains, and unreliable fixtures can all cause unnecessary stress and disrupt your daily routine. But there's no need to worry—New Era Plumbing & HVAC is here to help. Our experienced technicians are experts at identifying and resolving even the most complex plumbing issues.
With our commitment to quality workmanship and customer satisfaction, you can rest assured that your bathroom plumbing will be in great hands. Say goodbye to leaks and inefficiencies, and enjoy a hassle-free bathroom experience.
Free replacement
estimate
Need Boiler Repairs? Get $100 OFF!
bathroom plumbing problems
Persistent Bathroom Plumbing Problems Can Ruin Your Comfort and Increase Costs
A well-functioning bathroom is essential for your home's comfort and your peace of mind. However, persistent plumbing issues can not only disrupt your daily life but also lead to increased water bills and potential damage to your property.
Leaky faucets, clogged drains, and inefficient fixtures can all contribute to a less-than-ideal bathroom experience and waste both water and money. It's essential to address these problems promptly to avoid more significant issues down the road.
bathroom plumbing solutions
High-Quality Bathroom Plumbing Solutions are Just a Call Away
Don't let bathroom plumbing problems continue to plague your home. At New Era Plumbing & HVAC, we're committed to providing reliable, high-quality bathroom plumbing solutions to restore your comfort and save you money.
Our team of skilled professionals is ready to tackle any challenge, from fixing leaky faucets to installing new fixtures, using the latest technology and quality materials. Give us a call at (978) 593-2294 to schedule an appointment, and let us help you create the comfortable, efficient bathroom you've always wanted.
Why Trust New Era Plumbing & HVAC for Your Bathroom Plumbing Needs?
Choosing the right plumbing service is crucial for ensuring the best results and long-lasting solutions. At New Era Plumbing & HVAC, we pride ourselves on offering top-notch bathroom plumbing services that you can rely on. Here's what sets us apart:
Over 15 years of experience serving Dracut and surrounding regions
Locally-owned and operated, committed to our community
Highly skilled and trained technicians, knowledgeable in the latest industry advancements
Comprehensive range of services, from inspection and repair to replacement
Transparent, Competitive Pricing for Bathroom Plumbing Services
At New Era Plumbing & HVAC, we believe in providing exceptional value to our customers. That's why we're committed to offering transparent, competitive pricing for all our bathroom plumbing services. Here's what you can expect:
Honest, upfront pricing with no hidden fees or surprise charges
Competitive rates, ensuring you get the best value for your money
Detailed quotes, so you know exactly what you're paying for
High-quality materials and workmanship, backed by our commitment to your satisfaction
With New Era Plumbing & HVAC, you can trust that your bathroom plumbing needs will be handled professionally, efficiently, and at a fair price.
Easy Ways to Maintain Your Bathroom Plumbing and Prevent Issues
Keeping your bathroom plumbing in tip-top shape doesn't have to be a chore. By following some simple maintenance tips, you can prevent potential issues and extend the life of your bathroom fixtures. Here are a few easy ways to maintain your bathroom plumbing:
Regularly inspect for leaks: Check faucets, showerheads, and pipes for any signs of dripping or moisture.
Clean drains and remove debris: Clear hair, soap scum, and other debris from your sink, tub, and shower drains to prevent clogs.
Use a strainer: Install a strainer in your sink and bathtub to catch hair and debris before they cause problems.
Avoid flushing foreign objects: Be cautious about what goes down the toilet; only flush toilet paper and human waste.
Schedule routine maintenance: Have a professional plumber inspect and maintain your bathroom plumbing system regularly to catch any issues early on.
A Step-by-Step Guide to Selecting the Right Bathroom Plumbing Expert
Finding the perfect bathroom plumbing expert may seem daunting, but with the right approach, you can make the selection process a breeze. Here's a simple guide to help you choose the best professional for your needs:
Research and gather recommendations: Start by asking friends, family, and neighbors for referrals, and check online reviews.
Verify credentials and experience: Look for a licensed, insured, and experienced plumbing professional with a proven track record.
Get multiple quotes: Request quotes from at least three different plumbing companies to compare services and pricing.
Ask the right questions: Inquire about the plumber's experience, availability, and approach to handling bathroom plumbing issues.
Trust your instincts: Choose the plumber who makes you feel the most comfortable and confident in their ability to resolve your plumbing needs.
By following these steps, you can find the ideal bathroom plumbing expert who will provide top-quality service and keep your bathroom in optimal condition.
Experience a Beautiful, Functional Bathroom with New Era Plumbing & HVAC's Expert Services
At New Era Plumbing & HVAC, we understand the importance of having a bathroom that is both beautiful and functional. Our team of skilled professionals is dedicated to providing top-notch bathroom plumbing services, ensuring your space meets your needs and exceeds your expectations. With over 15 years of experience, we have the knowledge and expertise to tackle any bathroom plumbing project, big or small.
Don't let plumbing issues stand in the way of your dream bathroom. Reach out to New Era Plumbing & HVAC at (978) 593-2294 and let our experts help you create the perfect bathroom oasis. We pride ourselves on our commitment to superior service, and we can't wait to help you transform your bathroom into a relaxing, functional space.
Bathroom Plumbing Questions Answered: Get the Information You Need