Serving Dracut, MA residents for 15+ years!
#1 Water Heater Replacement Company in Dracut, MA, With Over 600 5-Star Reviews
Is it time to replace your water heater? Work with New Era Plumbing & HVAC for some of the most qualified plumbing experts in the area.
If there's an issue with your hot water, it is best not to wait to schedule a water heater replacement. The winters in Massachusetts can be very unforgiving, with the temperatures dipping as low as -40°F. Besides the inconvenience of a water heater that can no longer supply the warmth you need for bathing and other activities, a lack of hot water carries serious health risks.
With New Era Plumbing & HVAC in town, you won't have to endure a broken water heater for long.  When repairs are no longer cost-effective, trust us to recommend the perfect replacement water heater. It's why local homeowners depend on us for top-class services in Dracut, MA, and the surrounding areas.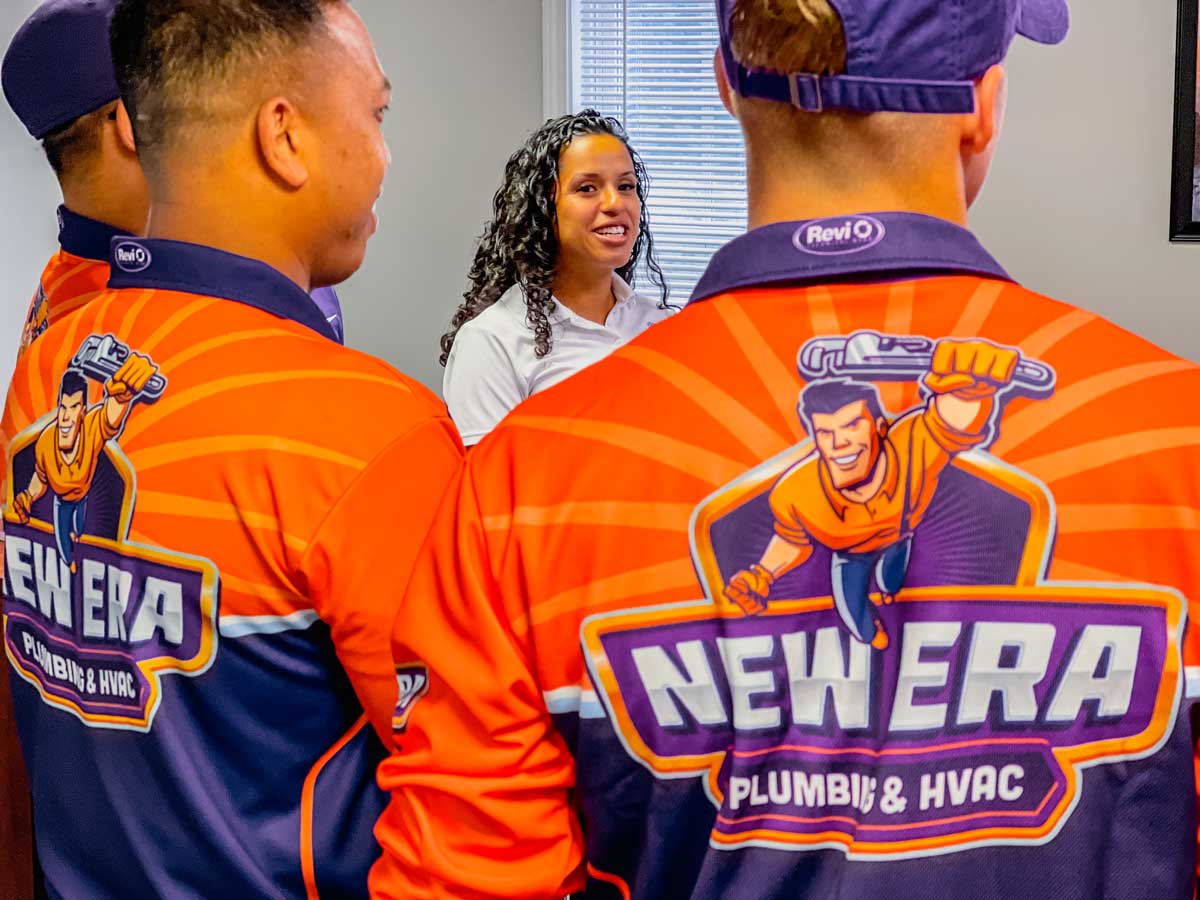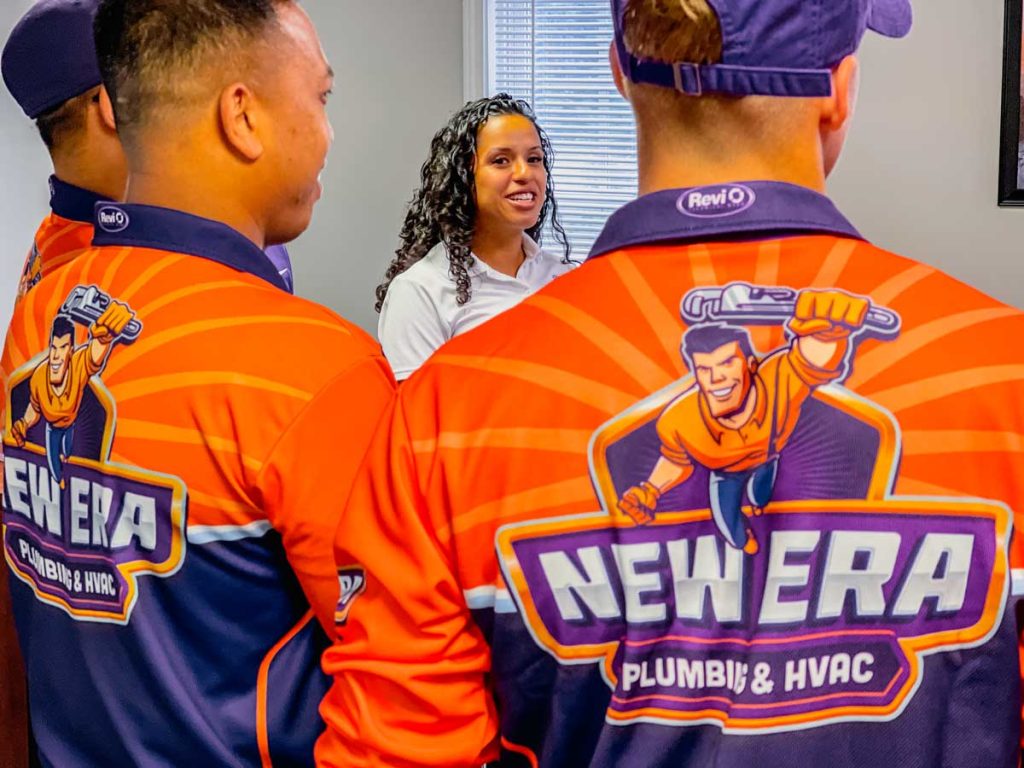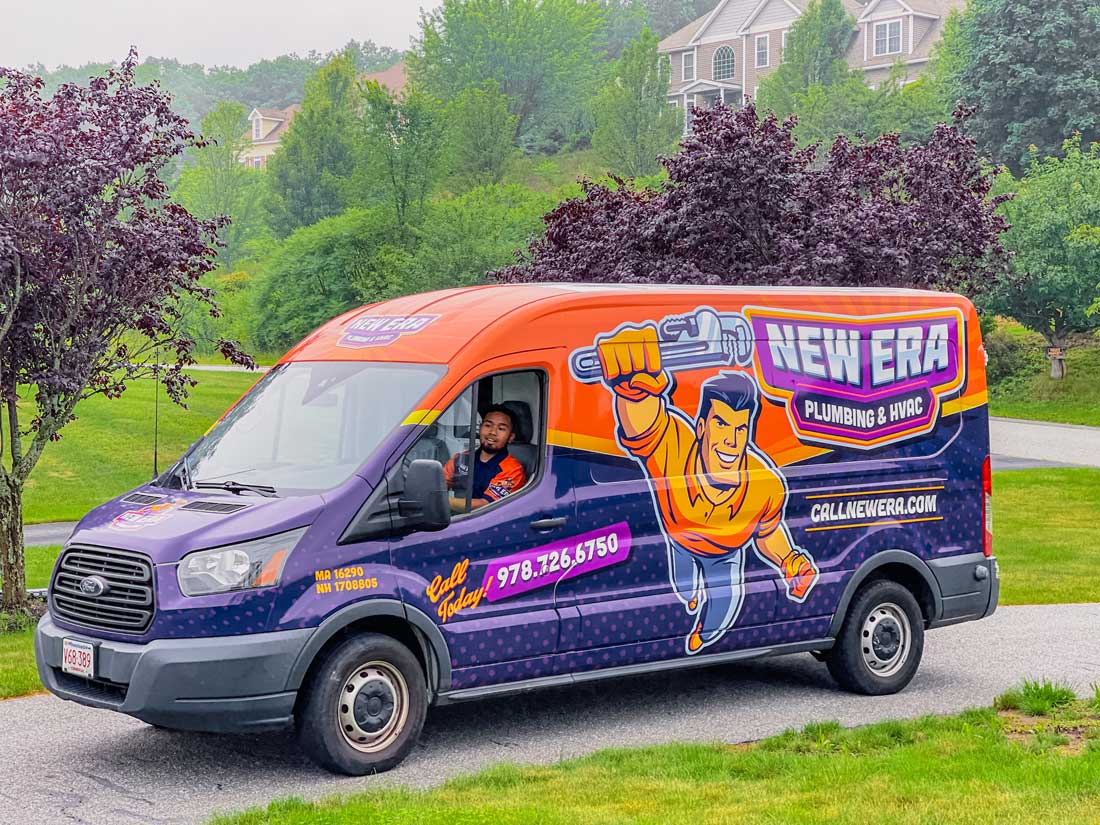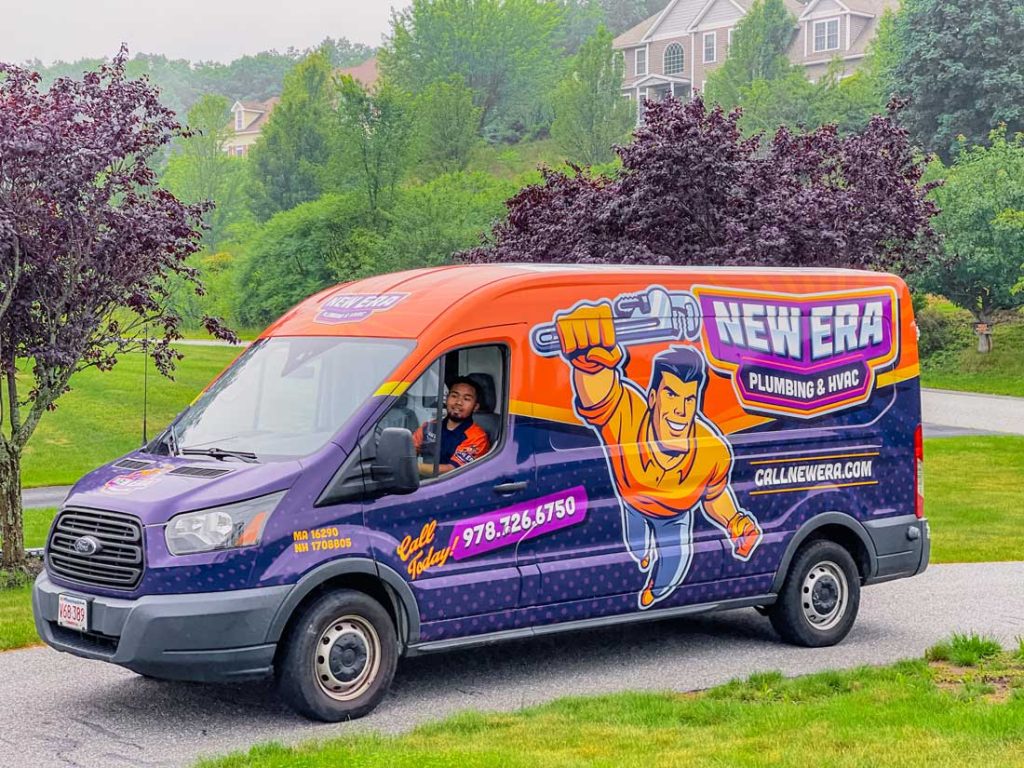 Is Your Water Heater Due for Replacement?
It's time to replace your water heater if you notice any of the following issues:
Free replacement
estimate
Need Boiler Repairs? Get $100 OFF!
Ditch the DIY: Hire New Era Plumbing & HVAC for Water Heater Replacement
Water heater installation or replacement is a significant investment but a necessary one. Many residents consider DIY replacement to save money. However, amateur water heater installation jobs are counterproductive, especially when people find themselves with expensive damage to the unit or issues they don't know how to troubleshoot.
Why hand over your water heater's repair or replacement to a professional team? Here are the top reasons from our highly experienced team:
Maximize safety with insured professionals. Water heaters have different installation methods and safety procedures. Hire experts, and avoid putting your house at risk or causing severe injuries to someone.
Avoid losing your warranty. Many modern water heater manufacturers offer generous warranties that can save you significant sums in the event of unexpected damage. A DIY installation or working with unlicensed installers will instantly void the warranty.
Enjoy instant relief. Our team can complete a replacement in a couple of hours, depending on the project's complexity. Doing it yourself might take days or weeks, and there's no guarantee you'll get it right.
Access expert guidance. Installing a water heater can involve many details to get right. Factors like the fuel source, model, and water heater size can be overwhelming. Our certified plumbers can guide you toward the right choices, saving you money on repairs or premature water heater failure.
Don't Let the Hot Water Run Out!
Nobody can afford a water heater that leaves you in the cold. If your water heater has you searching for "water heater installation near me," we can help.
Call New Era Plumbing & HVAC at (978) 593-2294 today for reliable water heater replacement in Dracut, MA.