Serving Dracut, MA residents for 15+ years!
#1 Heat Pump Repair in Dracut, MA, With Over 600 5-Star Reviews
Find the best heat pump repair service in Dracut, MA—call New Era Plumbing & HVAC today!
Searching "heat pump repair near me" can produce many results, but there's only one company to call in Dracut, MA: New Era Plumbing & HVAC. Our professional team brings over 600 five-star reviews and 15 years of experience to the table. So, how can we help you?
If you already have a heat pump, you know how convenient it is for your property's heating and cooling needs year-round. Homeowners tend to use their heat pumps more than other systems. However, that sometimes means they need repairs more than you may require for furnace or air conditioner repairs.
Whatever you need, New Era Plumbing & HVAC can handle it, from minor tune-ups to full system replacements in Dracut, MA.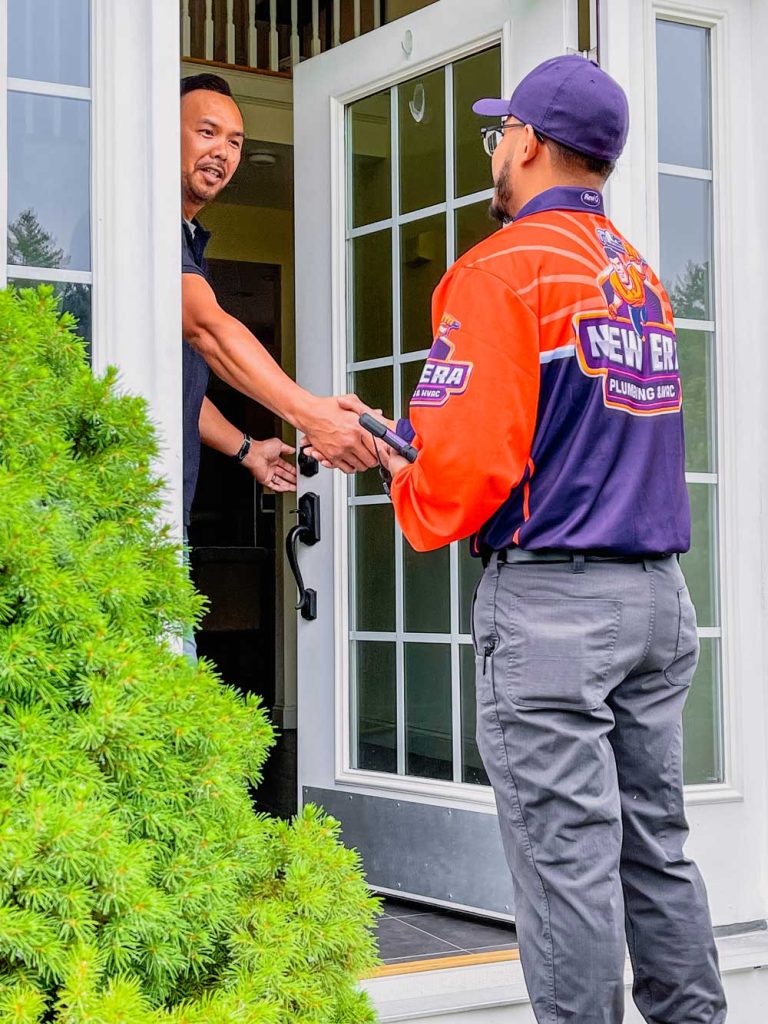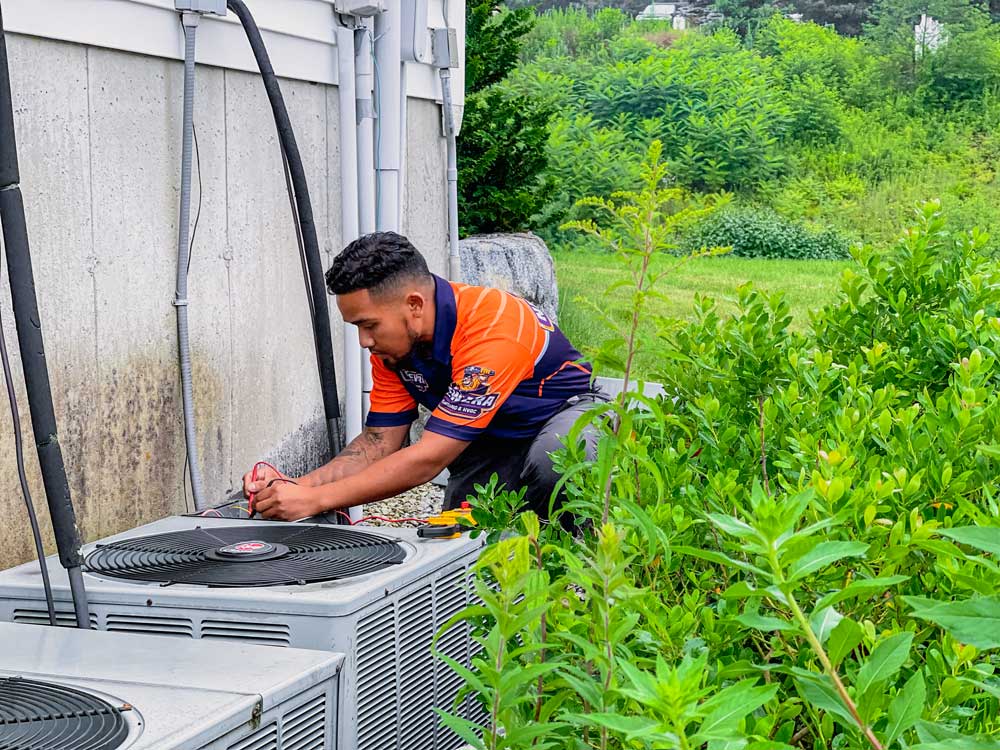 Common Signs You Need Heat Pump System Repair
Our heat pump service ensures your system continues to work for years. Let's explore when local residents would need to schedule heat pump system repair in Dracut, MA.
Free replacement
estimate
Furnace replacement as low as $5,500.*Price may vary depending on the system. Terms and conditions apply. Contact us today for a personalized quote tailored to your specific system needs.
Heat Pump System Repair FAQs
Like many heat pump repair companies, our team receives many FAQs. Here are a few common ones in Dracut, MA:
Work With Our Heat Pump Professionals Today!
Our team makes repairs and maintenance stress-free, no matter the cooling or heating issue. Over 600 five-star reviews also demonstrate our emphasis on customer satisfaction and next-level HVAC expertise.
Call New Era Plumbing & HVAC at (978) 593-2294 today for top-notch heat pump repair in Dracut, MA!