Serving Dracut, MA residents for 15+ years!
#1 Slab Leak Repair Company in Dracut, MA, With Over 600 5-Star Reviews
Slab leaks are dangerous, so don't wait to call us for fast and efficient repairs!
You may need slab leak repair if you've noticed cracks in your foundation or inexplicable pools of water across the floor. Slab leaks often occur due to faulty plumbing, a shift in the soil underneath your property, seismic activity, and other events beyond a homeowner's control. Whatever the cause, you need to act quickly once you spot the signs to avoid serious structural damage.
At New Era Plumbing & HVAC, we offer a highly efficient leak repair service in Dracut, MA, and the surrounding areas. You can count on our team to pinpoint the source of the leak and come up with an effective solution. Call us today to schedule a leak detection and repair appointment so that you know your building is safe.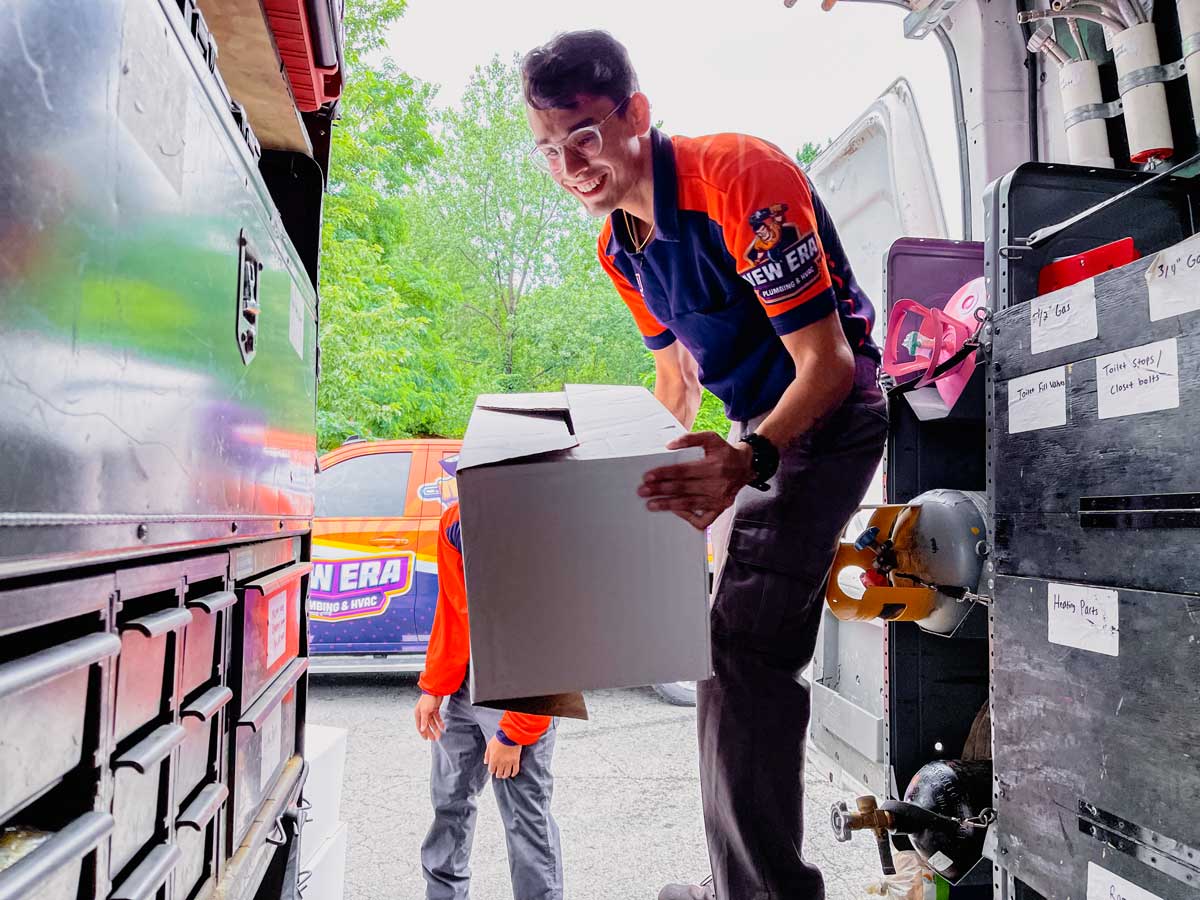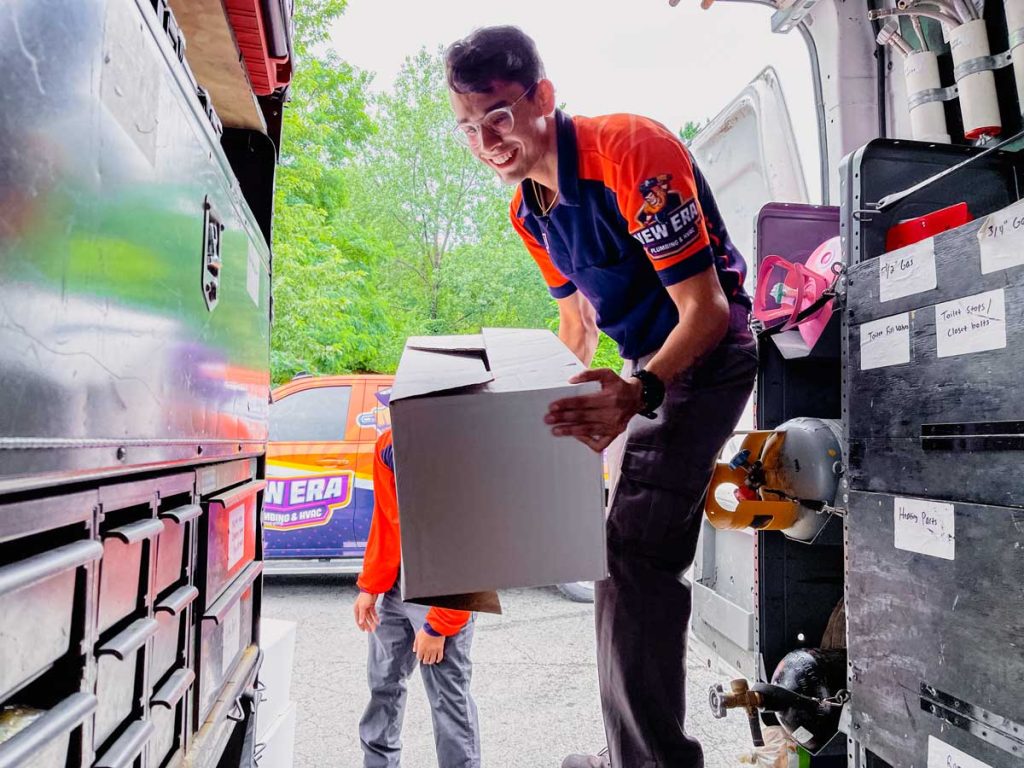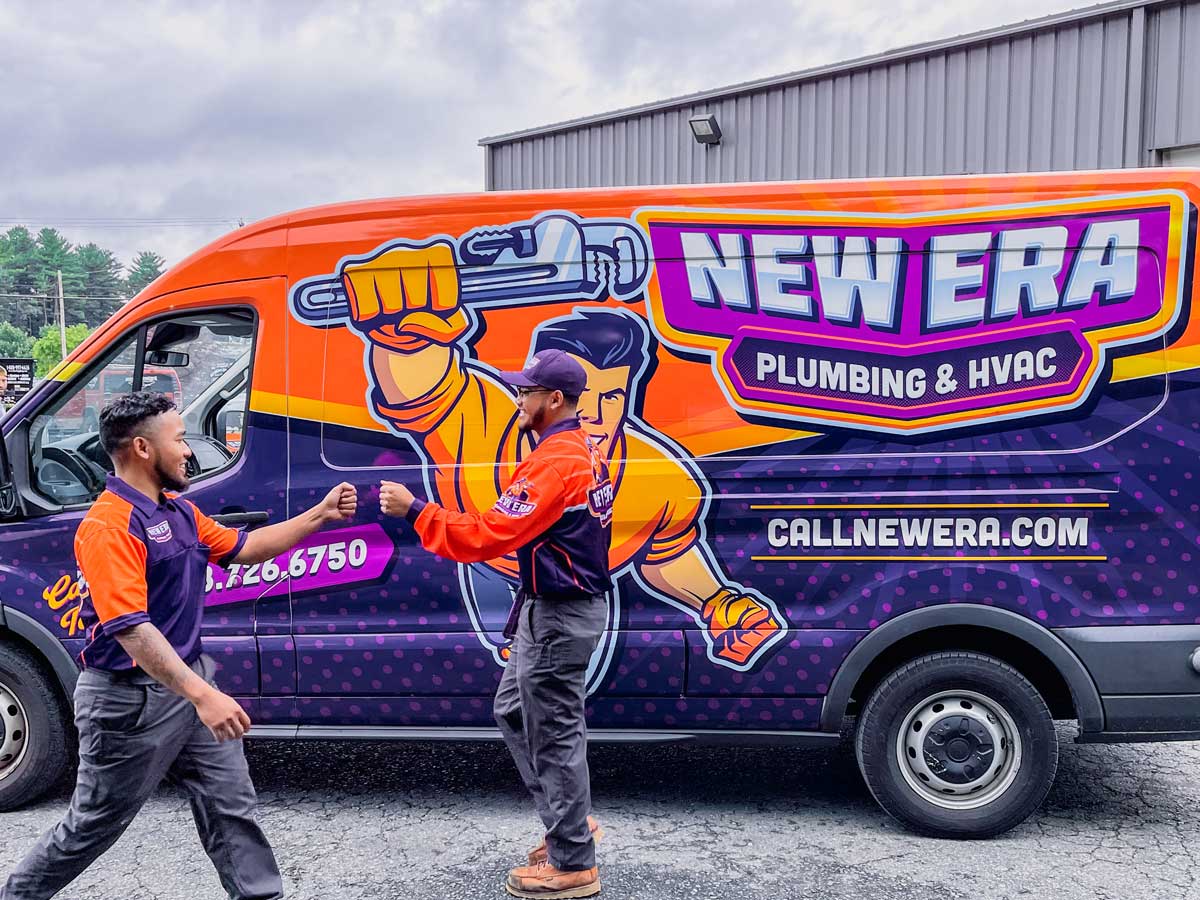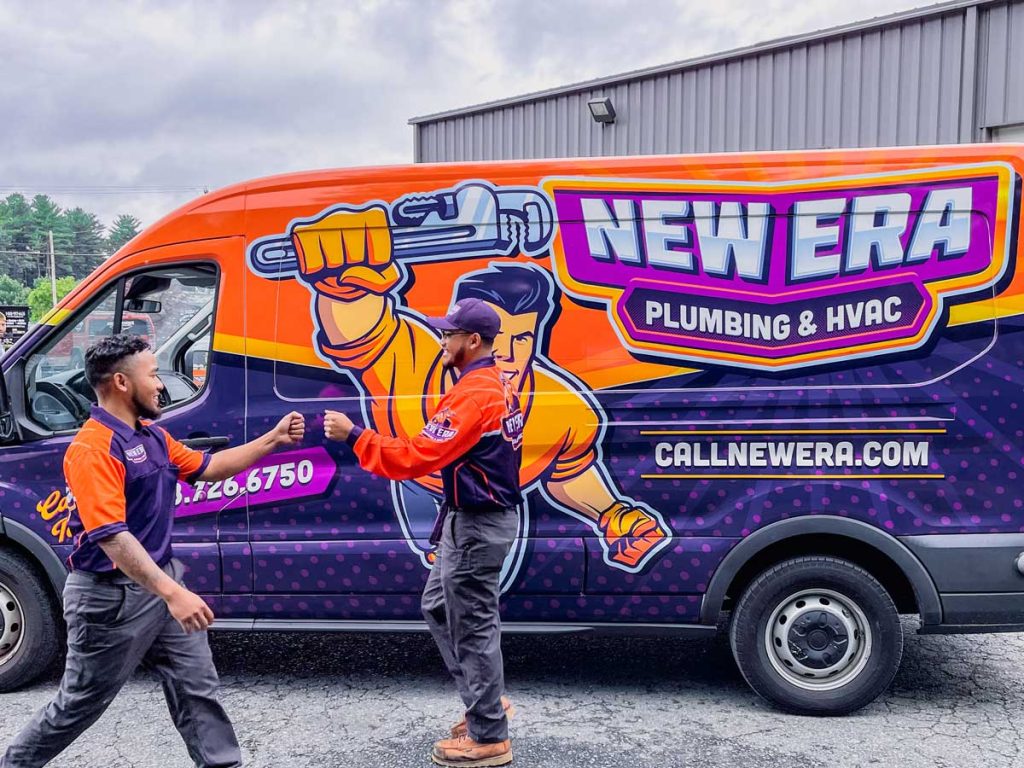 Slab leaks occur when the pipework leaks underneath a property's concrete foundations. It's an expensive problem and not as simple to fix as using hydro-jet plumbing to clear a blocked drain. It can also be difficult to trace the source of the leak.
Whatever the situation, it's always better to act fast if you suspect slab leaks. Speedy intervention could save your property's foundation from potentially severe damage.
Free replacement
estimate
Need Boiler Repairs? Get $100 OFF!
Do you have leaks in your property's foundation? Below are some of the top signs:
Unexplained water usage

. Is your water meter running while all the faucets are off? You have a leak in your supply or delivery lines. The meter will tick over no matter where the leak is occurring, and only a qualified plumber can confirm the issue, even if it isn't due to a slab leak.
Your water heater is always running

. Is the water heater working without anybody using the hot water? You might have a slab leak.
A floor that smells moldy

. Is there a musty smell in floor-level spaces such as the basement? You likely have a slab leak that has gone on for quite a while.
Warm spots across your floor

. If you feel warm spots, you could have a leak in your water heater's delivery line.
Wall and floor cracks

. Any wall and floor cracks indicate problems with your property's foundation, including slab leaks.
Water running through your pipe work

. If you can hear water flowing through your pipework when no faucets are in use, you may have a slab leak.
How Does Slab Leak Repair Work?
Slab leaks are dangerous because they can cause significant damage to your home or building's foundation. Experts can easily hydro-jet sewer line issues to solve small issues like drain clogs, but a bad foundation puts the entire structure at risk of collapse. Additionally, slab leaks can cause mold growth, risking the health of everyone inside.
The longer the slab leaks, the greater the damage and the more expensive the repair process might be. If you notice the signs of slab leaks as a property owner, seek expert help as quickly as possible.
Your Slab Leaks Repair Experts in Dracut, MA
At New Era Plumbing & HVAC, we have various approaches to dealing with slab leaks. We can access the leak from under the foundation and repair it, but this requires extra time and equipment. So, where possible, we access the leak from inside your home without digging through the foundation.
Don't worry; our highly experienced team takes on this complex, labor-intensive process with minimal fuss. We start each process by using our state-of-the-art devices to pinpoint the leak source. Then, we'll work out the most efficient way to deal with it.
By the end, you can be certain that your property's structural integrity is no longer in doubt. We always do the job right the first time.
Your Slab Leaks Repair Experts in Dracut, MA
The total cost of a slab leak repair project will vary from one project to the other. Factors that can affect the total cost include the number and size of the leak, its location, and the state of your property's foundation.
The best approach is to request an estimate so that you know exactly how much the repair will cost. Why not schedule a slab leak detection visit with our team? Slab leaks worsen the longer you delay, so call us as soon as possible to avoid having to spend even more on damages.
End Your Search for Slab Leak Repair Services Near Me
Our team can assist you with all plumbing and HVAC issues, whether you need slab leak assistance or hydro-jet drain cleaning near me. Nobody can afford to ignore leaks in their property's foundation, so don't leave it too long.
Call New Era Plumbing & HVAC at (978) 593-2294 today for efficient slab leak repair in Dracut, MA, and anything else your plumbing, heating, and cooling systems need.