Serving Dracut, MA residents for 15+ years!
#1 Water Line Installation in Dracut, MA, with Over 600 5-Star Reviews
Keep your plumbing system running smoothly with expert water line repair and installation. Call us today to schedule a service appointment. 
Water lines are the backbone of any plumbing system. So it's crucial to keep them in good shape. If you need water line repair or replacement, count on our team at New Era Plumbing & HVAC for quality service. 
Our licensed plumbers have years of experience handling broken water lines. We offer a fast response to all services and can restore the condition of your plumbing system so you face minimum damage. Turn to us when you need a professional plumber you can trust.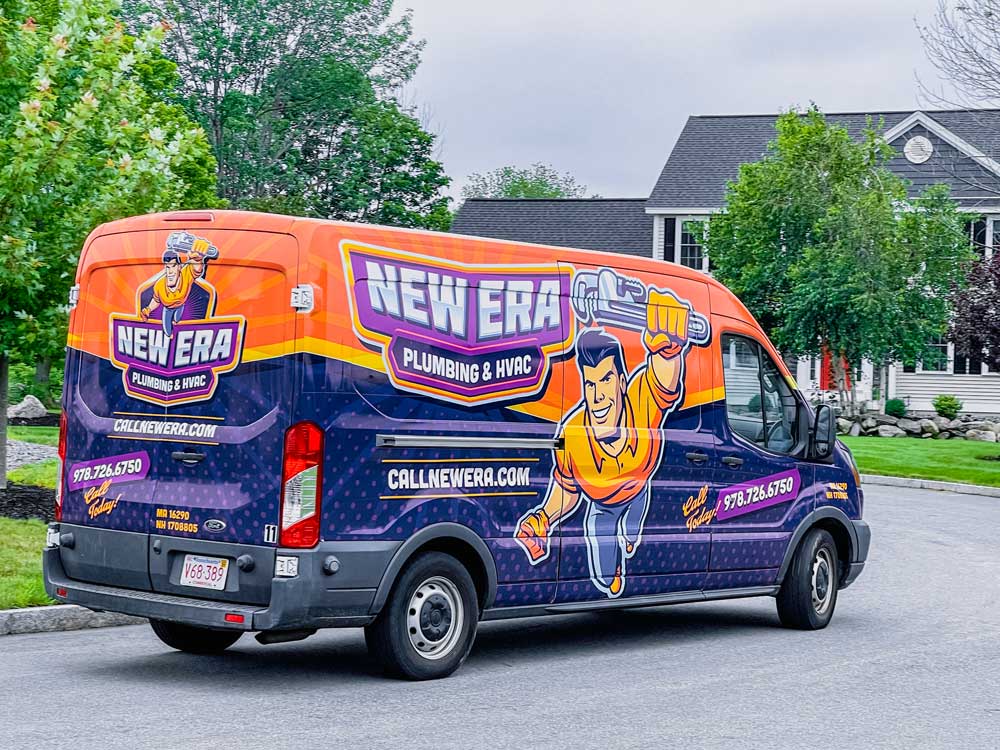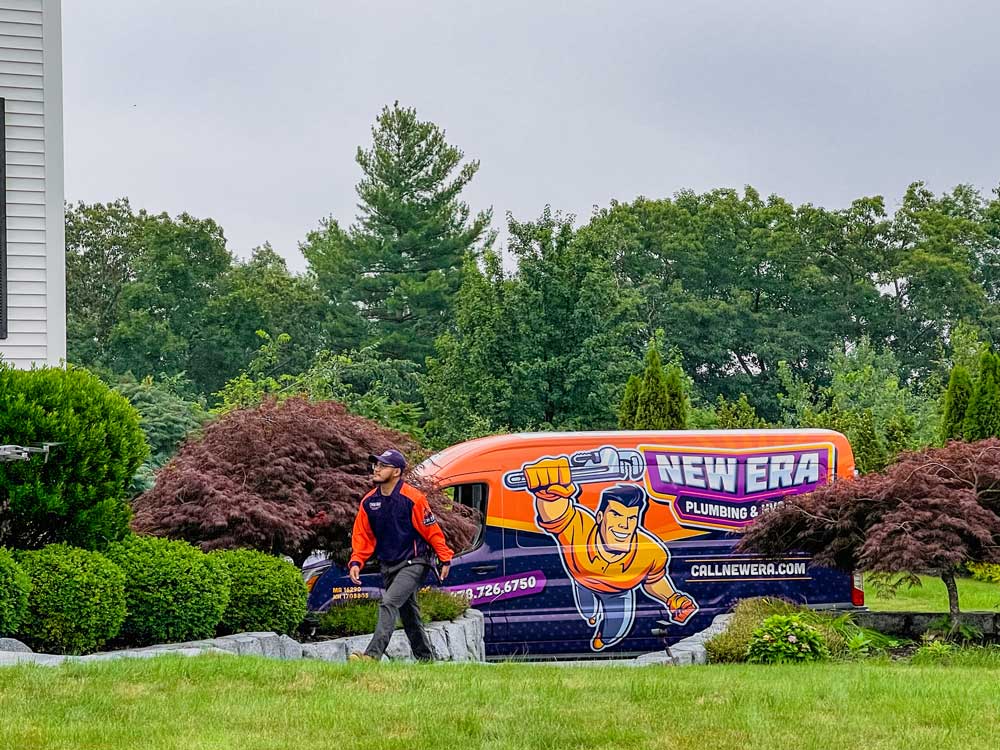 Importance of a Water Line
Your home's water line supplies you with clean, fresh water. It connects to the city's main water line yet remains separate from sewer lines in order to prevent contamination from waste. Without a functioning water line, your home's water supply can become compromised, and you may face extensive structural water damage. 
It's crucial to contact a plumbing expert if your water line breaks or disrupts your water supply. We understand that water usage is a major part of our daily lives. We can diagnose the problem and treat it quickly so you can return to your normal routine.
Signs You Need Water Line Replacement
Your water line runs underground, so you can't see any damage to it. However, there are several ways to tell if you have a faulty water line from within your home. If you experience any of these common issues, call our team to issue water line repairs:
Poor water pressure

Water discoloration

Unexplained pools of water in your yard, home, or street

Hearing gurgling or vibrating noises from your pipes when water isn't running

Condensation on your walls

Sudden, unexplained increase in your water bill

Lack of water
These problems indicate water line leaks and can present serious damage. If water seeps into your home, it can compromise the structure and quickly turn costly. There are also health risks with exposure to damp, mold-sprouting areas and contaminated drinking water. 
What Causes Water Line Damage
Water lines usually last up to 60 years. However,  they can deteriorate over time, depending on the material of the pipes. For example, copper and PVC pipes can face damage from underground electrical currents, root intrusions, or natural vibrations. 
Construction work or incorrect installation can cause water line problems, along with corrosion, high water pressure, and mineral build-up.  A common cause of water line bursts is the cycle of ground freezing and thawing. Temperature fluctuations can cause the pipe to expand and then eventually break. 
While there are multiple, sometimes unavoidable, causes of water line damage, you don't have to suffer the consequences. Our New Era Plumbing & HVAC team can perform emergency repairs to gain control over the system and stop further damage. 
Water Line Repair vs. Replacement
How can you tell whether to repair or replace your water line? Our plumbers can help make the decision easier by performing a full system inspection. In general, there are a few conditions that most often determine when you need a new installation. 
The age of your water line is key. These systems usually last between 50 and 60 years, so if your waterline is only 15 years old, it's a good indicator that you don't need to replace it. The material of the pipe also matters as certain materials can't withstand repairs and need replacing. 
Our technicians use a record of previous repairs to help decide if further repairs will hold or If they're likely to break again soon. This corresponds with the price factor. If the water line repair costs equate to at least half of what replacement costs, it's financially smarter to install a new water line. 
repairing broken water lines
How to Repair Broken Water Lines
Performing repairs to water lines usually consists of two methods. Trench plumbing is the traditional way to reach and repair underground plumbing. This requires excavation and can leave your yard, and street dug up in order to issue repairs. 
The alternative is the quicker, more cost-effective trenchless repair. This method uses special equipment to seal any leaks in the water line without tearing up your landscaping. By eliminating the need for excavation, trenchless water line services take less time to complete and don't disrupt your neighborhood. 
No matter which repair method you choose, our licensed plumbers always test our work for leaks. We won't stop until we guarantee you have a clean and steady supply of water. 
New Era Plumbing & HVAC - Water Line Experts in Dracut, MA
It's important to have the area's most knowledgeable, reliable plumbers on your side when you have issues with your water line. Call our New Era Plumbing & HVAC experts at (978) 593-2294 when you need water line repair or replacement.