Sump Pump Repair & Installation
Serving Dracut, MA residents for 15+ years!
#1 Sump Pump Repair & Installation in Dracut, MA, with Over 600 5-star Reviews
Protect your property's structural integrity with professional sump pump repair and installation services. Contact us at (978) 593-2294.
Most sump pumps remain hidden in the lowermost areas of a home. Many homeowners forget about them as a result, but when heavy rains cause floods, the sump pumps remove excess water from the basements and garages of vulnerable houses.
Your pump keeps your home and property safe. When it stops working, you could end up with expensive repairs and damaged property. As the preferred sump pump repair and installation company in Dracut, MA, our team at New Era Plumbing makes flood protection our goal.
Call us at (978) 593-2294 for sump pump services from our experts.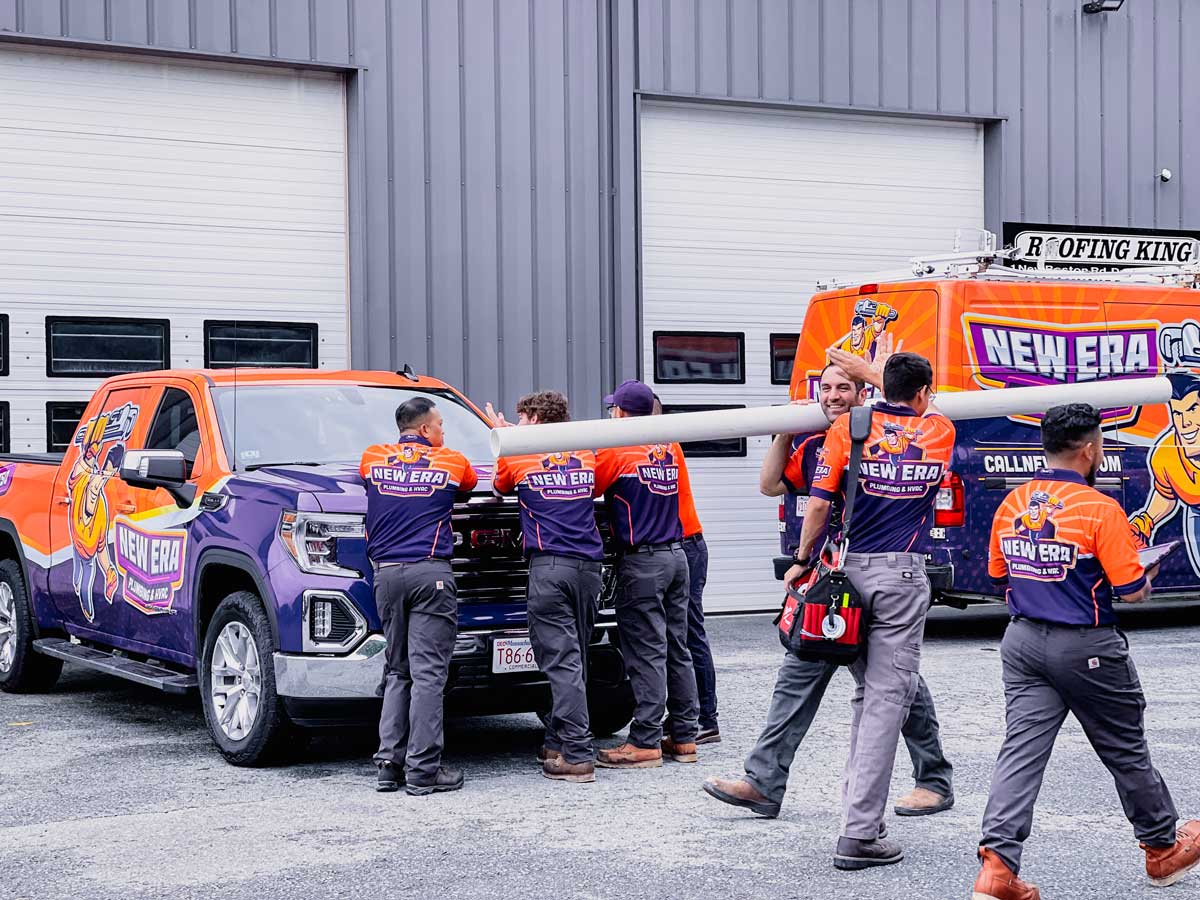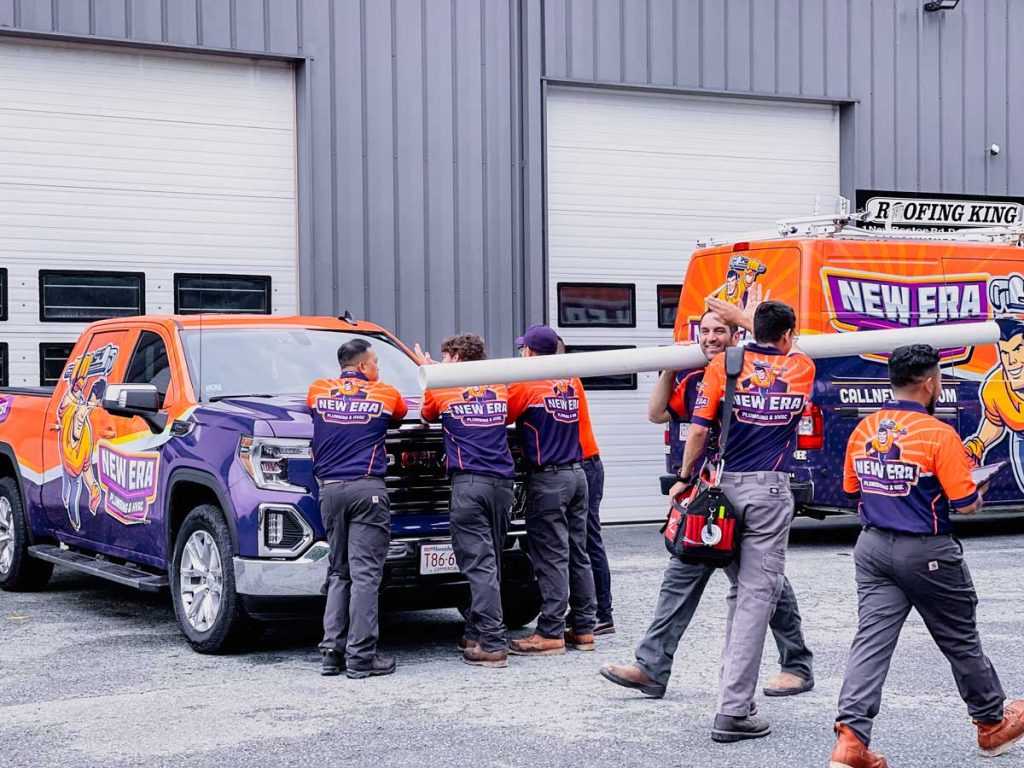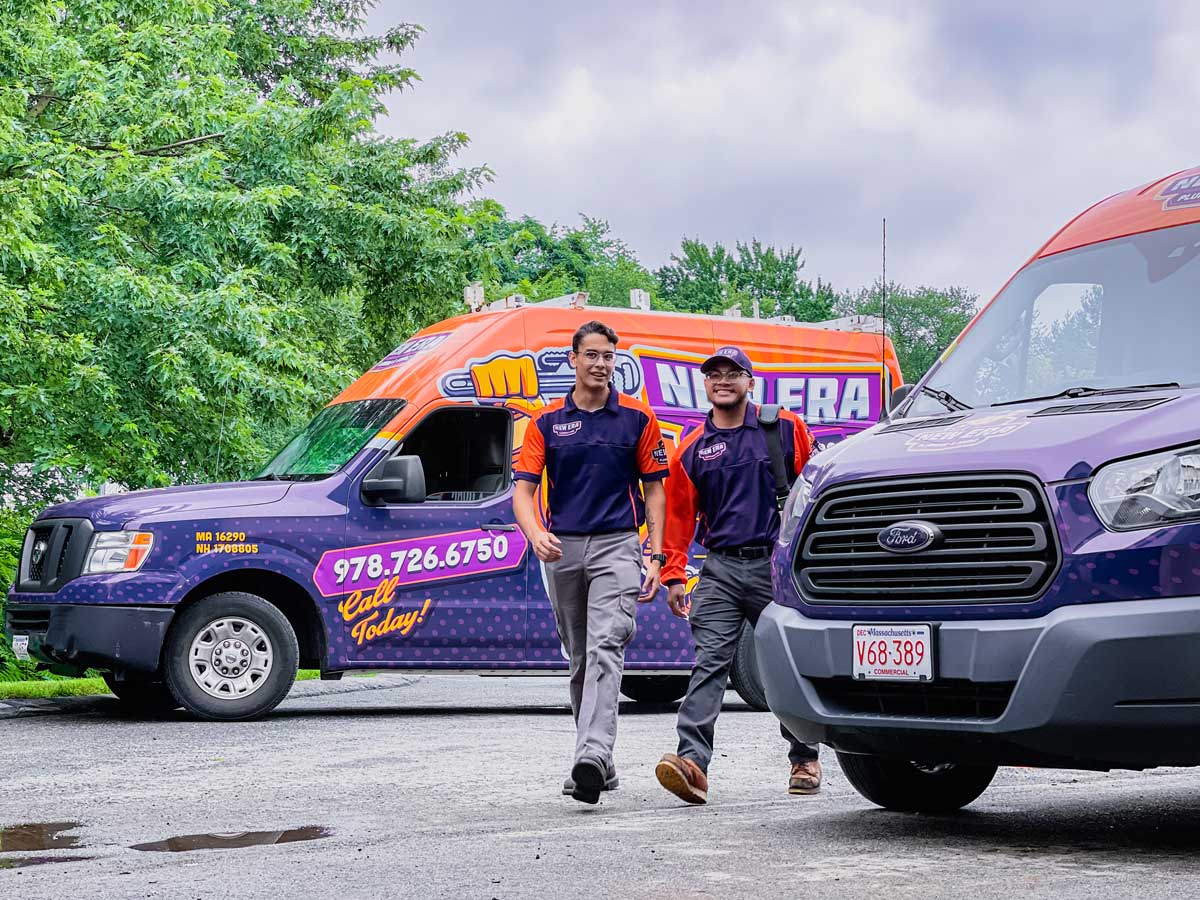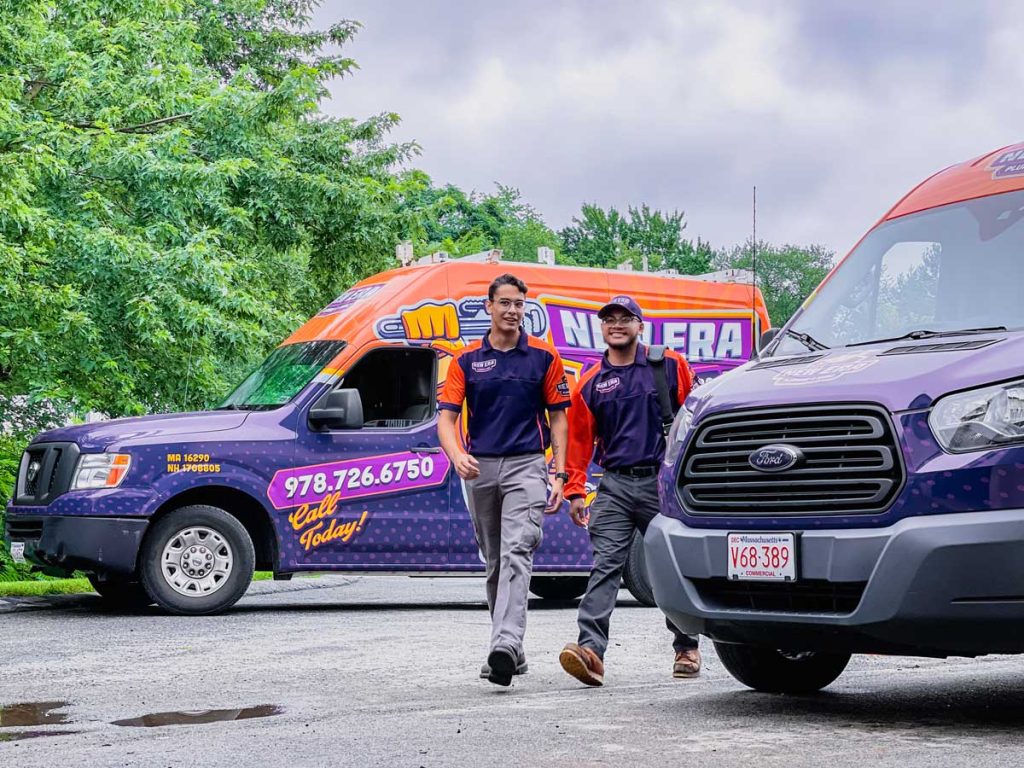 Signs You Need Sump Pump Service
Although you don't use your sump pump every day, you should still run it every now and again to ensure it works. Otherwise, you'll have a destructive, watery disaster on your hands. When you test-run your sump pump, check for the following signs of disrepair:
It vibrates forcefully when you run it. 
You can see rust on its exterior.
You've had it for nearly a decade. 
The motor doesn't work reliably and either fails or gets stuck.
You frequently lose electricity. 
It cycles for a long time. 
These signs often indicate worn-out parts or an outdated pump. Our professionals can diagnose the issue and guide you during the next steps. 
Free replacement
estimate
Need Boiler Repairs? Get $100 OFF!
What Causes Problems with Sump Pumps?
Sump pumps fail for several reasons. We notice that improper installation and a lack of professional maintenance are the most common reasons.
Improper installation occurs when the contractors who built your home also installed the sump pump. Only professional technicians should install sump pumps. Inexperienced contractors may install a pump without a check valve or in a pit constructed from the wrong type of material.
Without regular maintenance, most homeowners can't identify when their sump pump has a problem. Technicians can diagnose issues before they develop into larger problems. Some common but subtle problems include:
repair and installation services
Our Sump Pump Repair and Installation Services
Our sump pump repair and installation services ensure your sump pump works when you need it most. You could have thousands of dollars worth of structural damage without it. So we provide 24/7 emergency services to promptly tackle sump pump problems. 
If you're constructing a house from the ground up, you'll need a sump pump installed in the near future. Your building contractor may offer sump pump installation services, but we suggest turning to our experts instead.
Improper installation leads to several problems down the road, like shortening your sump pump's lifespan. You need knowledgeable technicians to carefully handle the process. Similarly, only professionals should perform sump pump replacement services.
Prompt repairs and regular maintenance services prolong your sump pump's lifespan. Like other home appliances, your pump can develop subtle issues that most people won't notice. When these problems do become noticeable, they often require extensive repairs and part replacements.
Schedule periodic maintenance inspections with us to ensure your pump stays in working order. During an inspection, our experts will remove debris from the sump pit, check your backup pumps, and analyze the power supply. If we encounter an extensively damaged component, we'll begin repairs after informing you of the problem. 
Get the Best Service Around with New Era Plumbing
When you protect your sump pump, you also protect your home. Rely on our experts at New Era Plumbing & HVAC for the best sump pump repair and installation services in Dracut, MA. Schedule your service by calling us at (978) 593-2294.