Plumbing & HVAC Experts serving Wilmington for
15+ Years!
Rated #1 for Heating & Air Conditioning by Over 600 Homeowners Near You
New Era Plumbing has built a reputation as a trusted and reliable provider of plumbing & HVAC services. Our clients choose to work with us for several reasons. Firstly, we have a team of highly skilled and experienced plumbers who are dedicated to providing exceptional customer service. They are knowledgeable in all areas of plumbing & HVAC, from routine maintenance to complex installations and repairs. Secondly, we use the latest technology and equipment to ensure that our work is of the highest quality.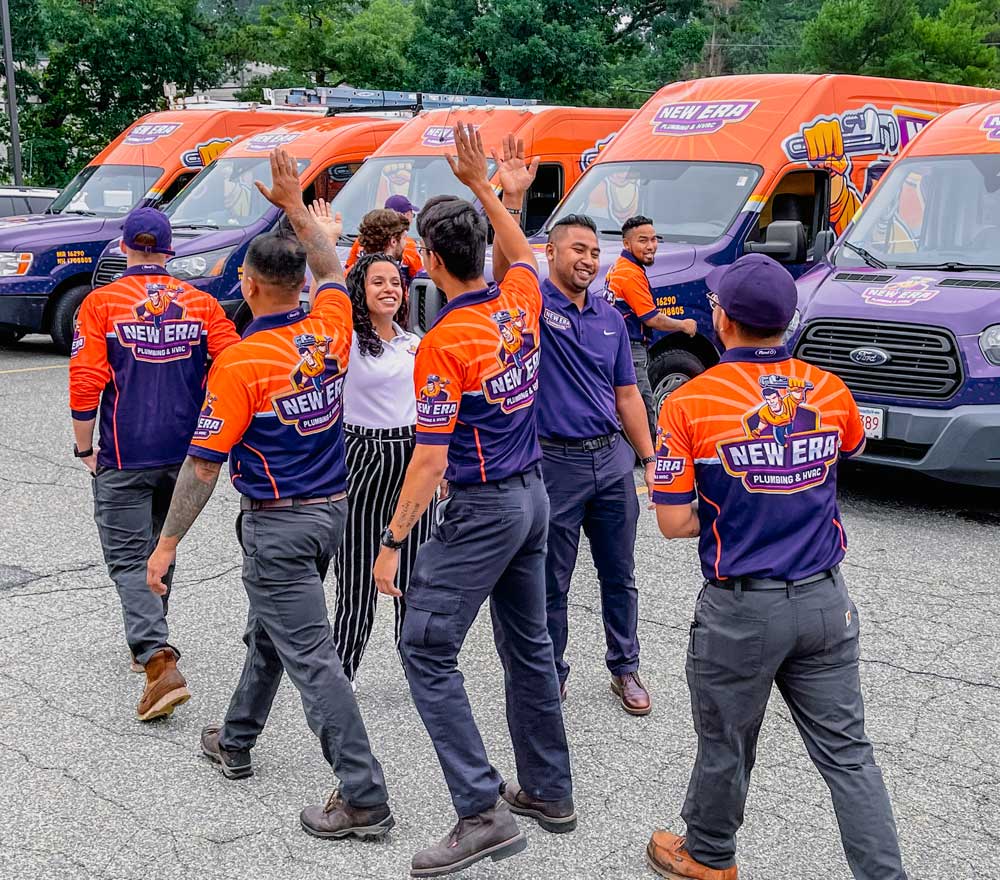 Need Boiler Repairs? Get $100 OFF!
Free replacement
estimate
We strive to embody these core values in everything we do, and our mission is to create a company culture that inspires our employees, delights our customers, and makes a positive impact in the world.
Our technicians are highly trained and experienced professionals who are committed to delivering excellent services and ensuring customer satisfaction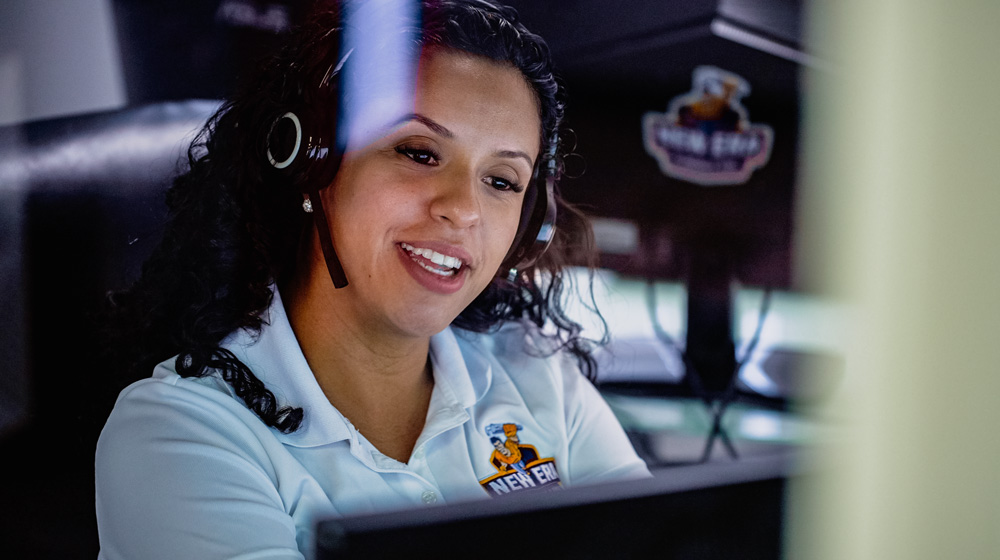 Flexible Financing options
At New Era Plumbing, we understand that unexpected plumbing & HVAC issues can be stressful and costly. That's why we offer excellent financing options to help ease the financial burden for our customers. Our financing plans are designed to provide affordable and flexible payment options that suit each customer's unique financial situation. Whether it's a minor repair or a major plumbing & HVAC project, we offer financing plans with low interest rates and manageable monthly payments. 
Our financing options allow our customers to get the plumbing & HVAC services they need without breaking the bank. We are committed to making the process as easy and stress-free as possible, so our customers can focus on getting their plumbing & HVAC issues resolved quickly and efficiently.
What Your Neighbors Say About Us
As always, their service, and follow-up, are top-notch. I had to get a new heating system unexpectedly, and Shane walked me through all my...
I have to say, Ryan and Shane were amazing. We had an oil steam heating system that died out and needed replacing. We at this point...
My experience with New Era has been extremely positive from the initial call when my water heater was leaking, to the inspection after my new...
We used your company to unclog a toilet and rebuild the guts of the toilet without having to get a whole new toilet. Shane and Ryan were very...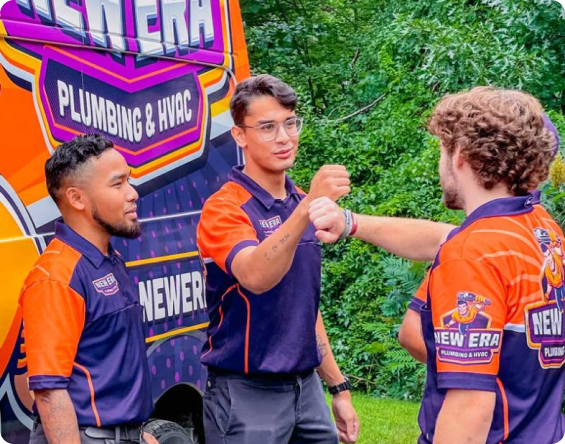 Top-notch Drain Cleaning Services Near Me in Wilmington, MA
Are clogged drains making life difficult? We have a quick and easy solution if you're in Wilmington, MA, or the surrounding communities.
Call New Era Plumbing & HVAC today for top-class drain cleaning service and any other plumbing services you need!