Reliable HVAC Contractors in
Nashua, NH
Why does Nashua choose New Era for HVAC services?
In Nashua, NH, New Era is not just another HVAC contractor. For over 15 years, we've been building something more than just business – we're talking trust, reputation, and pride as one of the most experienced companies in our industry.
Hundreds of 5-star reviews of our comprehensive HVAC maintenance, repair, and installation services don't come easy. It's not just our tools and tech – it's the heart we put into serving each one of you. So, whether it's a routine HVAC repair or a complex HVAC service requirements, know this: New Era's got your back. We're here to do it right, every time.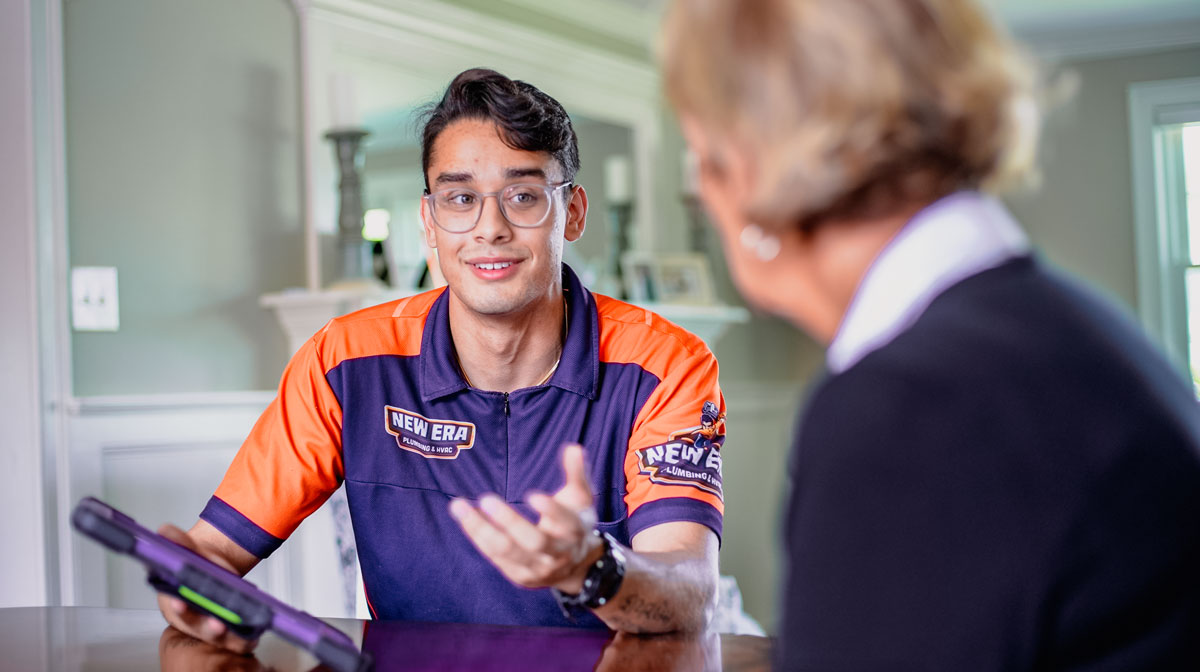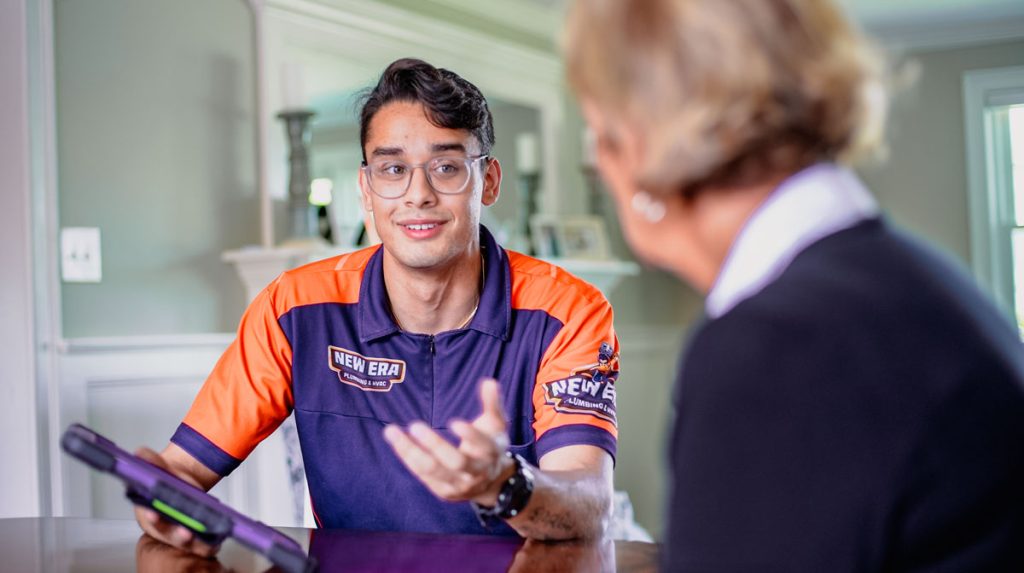 Free replacement
estimate
Furnace replacement as low as $5,500.*Price may vary depending on the system. Terms and conditions apply. Contact us today for a personalized quote tailored to your specific system needs.
What You Should Know About HVAC in Nashua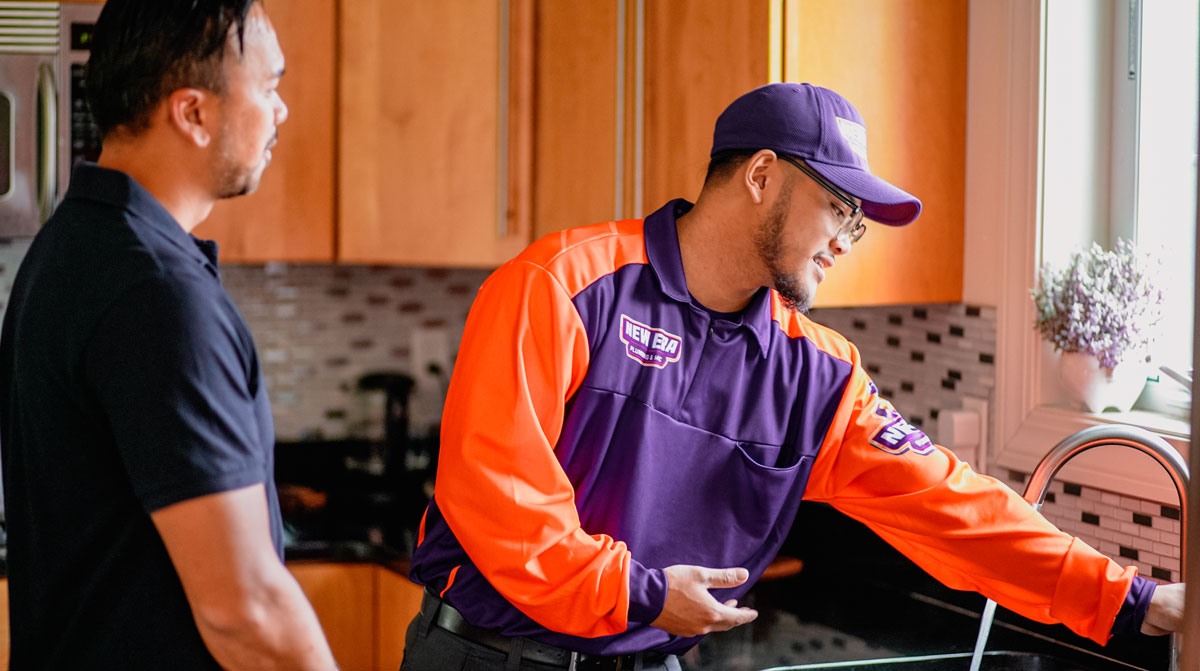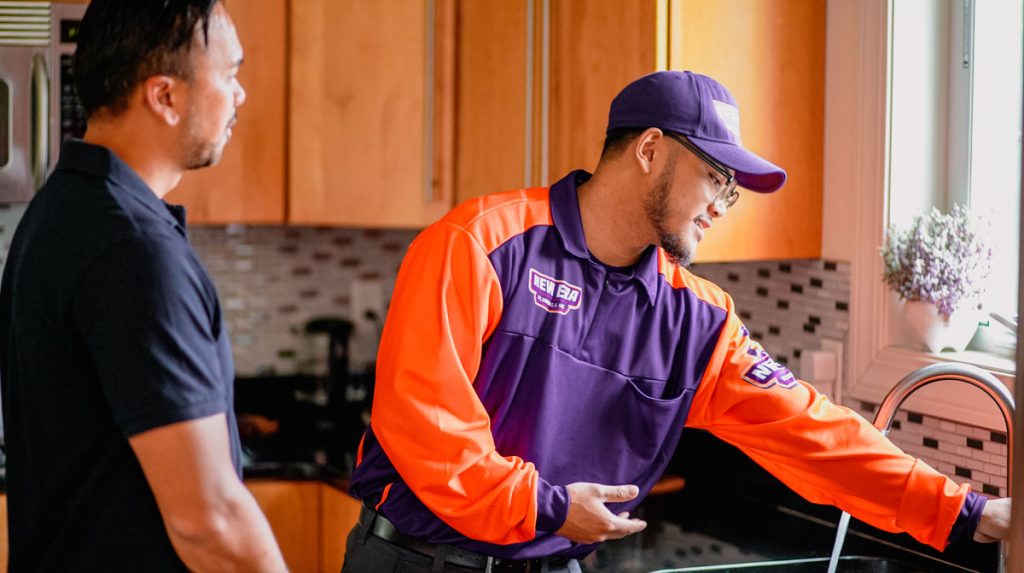 The HVAC repair specialists in Nashua
In Nashua, when things go sideways with your HVAC, New Era steps in as your trusted HVAC contractor. We understand the headache an unexpected breakdown can bring. So when we say we're on it fast, we mean it.
Equipped with cutting-edge technology, every HVAC repair we undertake is not only swift but is done right the first time. At the end of the day, it's about keeping Nashua comfortable and safe. That's what our HVAC service is about.
Comprehensive HVAC maintenance and tune-up
Regular check-ups are not just about detecting issues; they play a crucial role in ensuring your HVAC stays in the game for the long haul. At New Era, we're not just about the usual HVAC tune-up and maintenance service, we customize our programs, tuning them to fit what every home needs.
These detailed HVAC tune-ups ensure that your system operates at peak efficiency, saving you some serious cash on utility bills. So when you're thinking about HVAC, think of us—New Era. You're not just getting an HVAC contractor; you're getting a neighbor who's got your back, mixing professional care with that hometown touch.
HVAC Installation / HVAC Replacement
Seamless HVAC installation and replacement
Jumping into HVAC installation or thinking about HVAC replacement? It can seem like a big deal, but at New Era, we turn every HVAC service into a smooth experience. Our skilled professionals excel at ensuring HVAC installations are hassle-free. We don't just install a system; we make sure it's a perfect fit for your place.
From guiding you step-by-step to making sure you're getting the most efficient system, our HVAC contractors have got your back. So whether it's HVAC installation or HVAC replacement, trust New Era to keep things cool, efficient, and reliable.
Quality residential HVAC solutions
Our commitment to the community goes beyond being just another HVAC contractor. We want to make sure every home in town is comfortable. Do you want clean air inside your residence? Consider it done.
At New Era, it's all about setting the benchmark for residential HVAC solutions. No hidden costs, just transparency in our dealings and genuine expertise. So whether it's a scheduled HVAC tune-up, or an emergency HVAC repair, trust that we're putting Nashua families first, every single time, with the utmost professionalism.
Choose your neighborly HVAC expert in Nashua!
Over years of dedicated service, we've become more than just your go-to HVAC contractors. At New Era, we are moved by our core values: deep faith pushing us, the love for our families driving us, teaming up for max efficiency, and a commitment to serve that's unmatched.
For all residents of Nashua, here's what we say: Let New Era crank up the comfort in your home with top-tier residential HVAC service and repair. Experience the unparalleled difference we bring.
Don't let your HVAC ruin your mood. When you identify an HVAC emergency coming up, give us a call, so we can quickly head your way. We'll be over before you know it and handle everything for you.
Why Choose New Era Plumbing & HVAC?
What are the top reasons homeowners trust our drain cleaning professionals in Nashua, NH, and surrounding areas?
We are licensed plumbers who are bonded and insured.
We are local, friendly experts.
We are honest and dependable.
We guarantee competitive, upfront pricing.
We offer emergency drain cleaning service when you need us.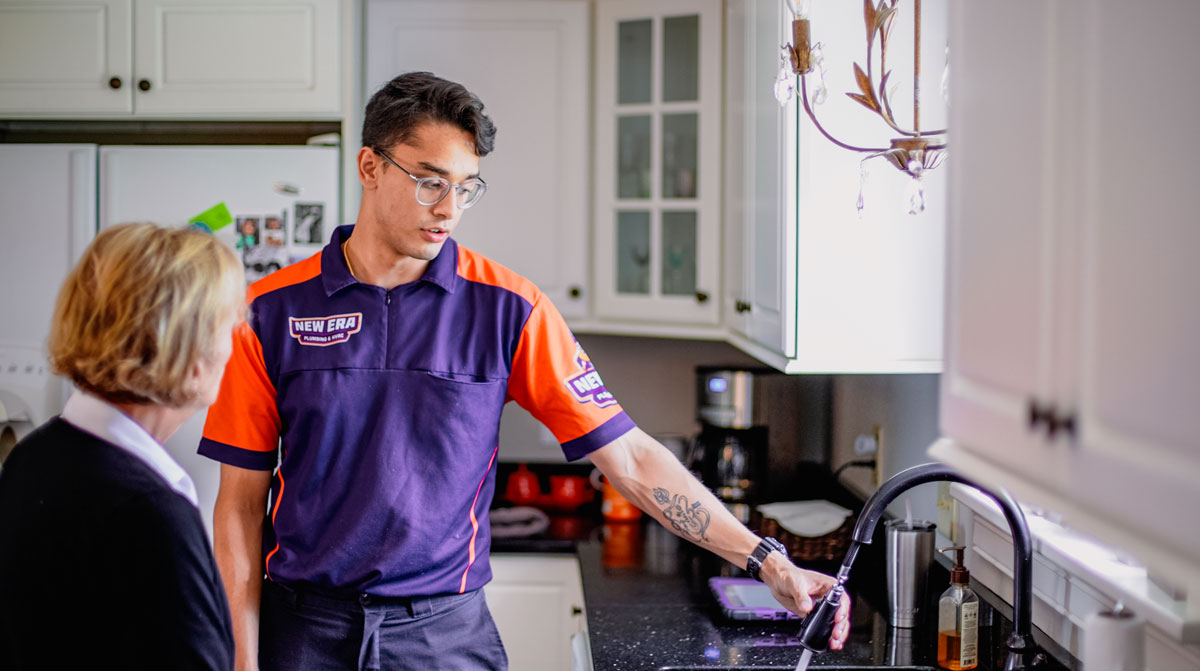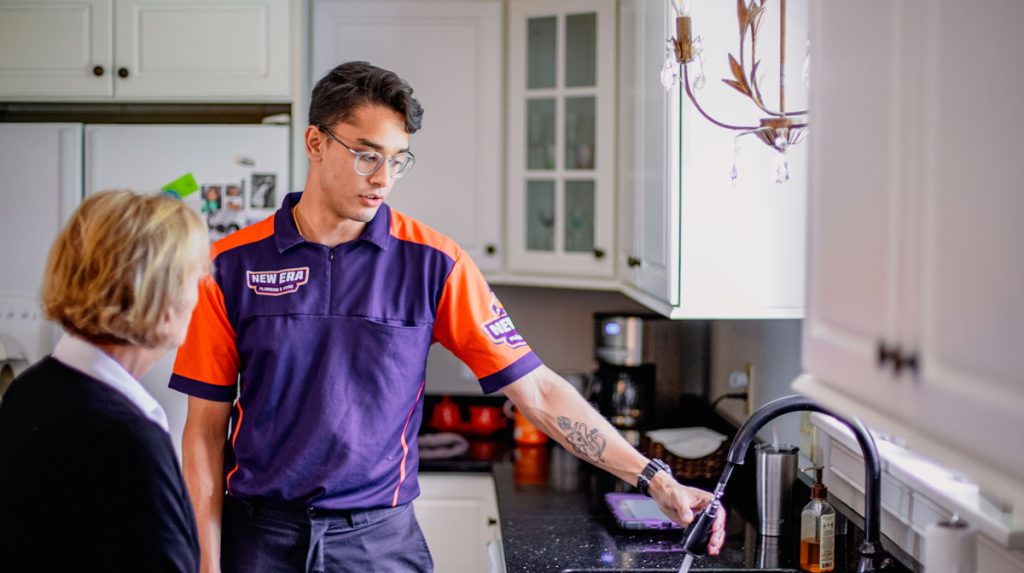 Other services in Nashua, NH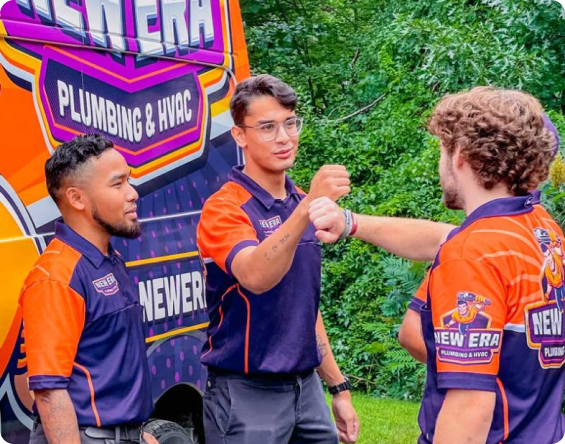 Top HVAC services in Nashua, NH
HVAC inconveniences can ruin your whole day. They can be unexpected, uncomfortable and extremely time consuming when managed the wrong way.
So don't put your peace of mind in the hands of anyone; call New Era today for the highest quality in HVAC tune-up, maintenance, repair, installation and customer attention in the Nashua area!