Expert HVAC Contractors in
Lowell, MA
Why does Lowell trust New Era for all HVAC needs?
New Era has been a part of the Lowell, MA, community for decades. This isn't just HVAC service for us; this is home. As respected HVAC contractors, it's about looking out for our neighbors with high-quality installations, tune-ups, maintenance, and repair.
We know what it's like to deal with that sticky summer heat or the bone-chilling cold. So whether you're looking for residential HVAC solutions or comprehensive HVAC repair, we're the team for the job.
Here, you get that hometown touch, the honest-to-goodness expertise, and a promise that we've got your back. So, give us a shout, Lowell. We're here for you.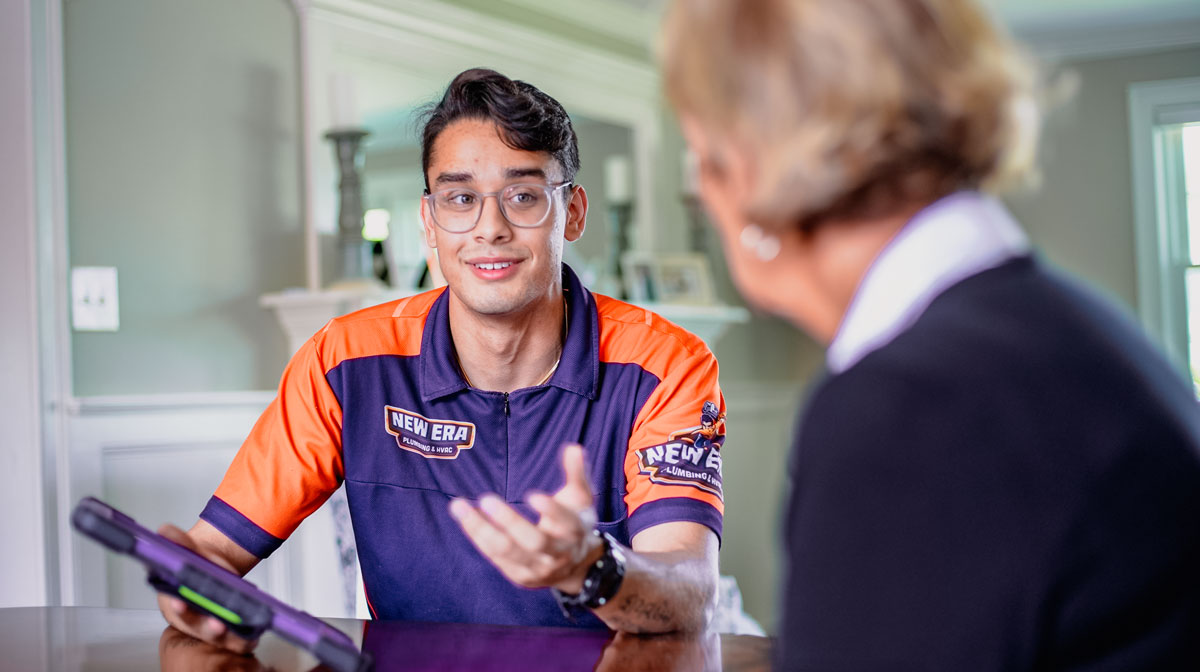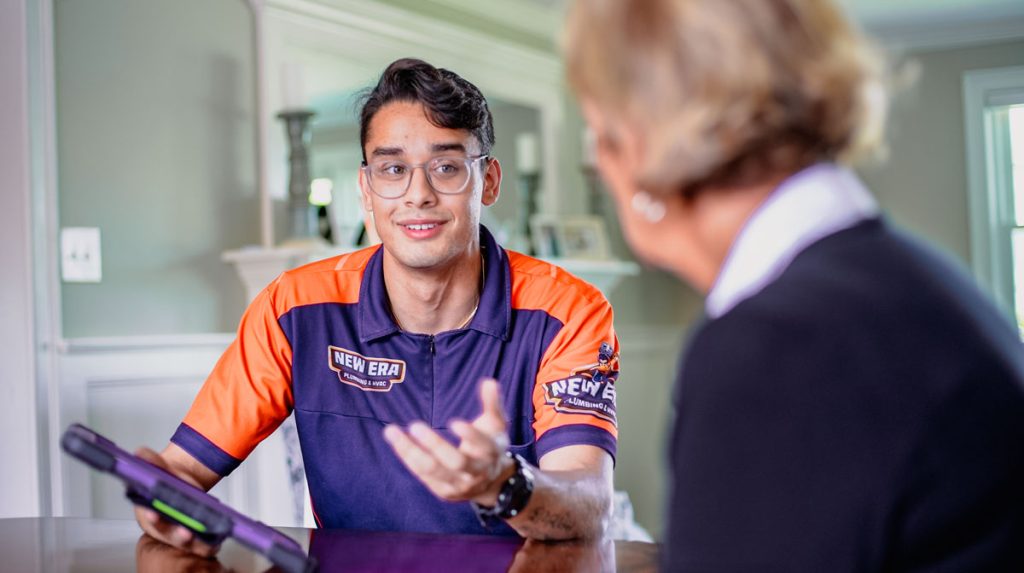 Free replacement
estimate
Furnace replacement as low as $5,500.*Price may vary depending on the system. Terms and conditions apply. Contact us today for a personalized quote tailored to your specific system needs.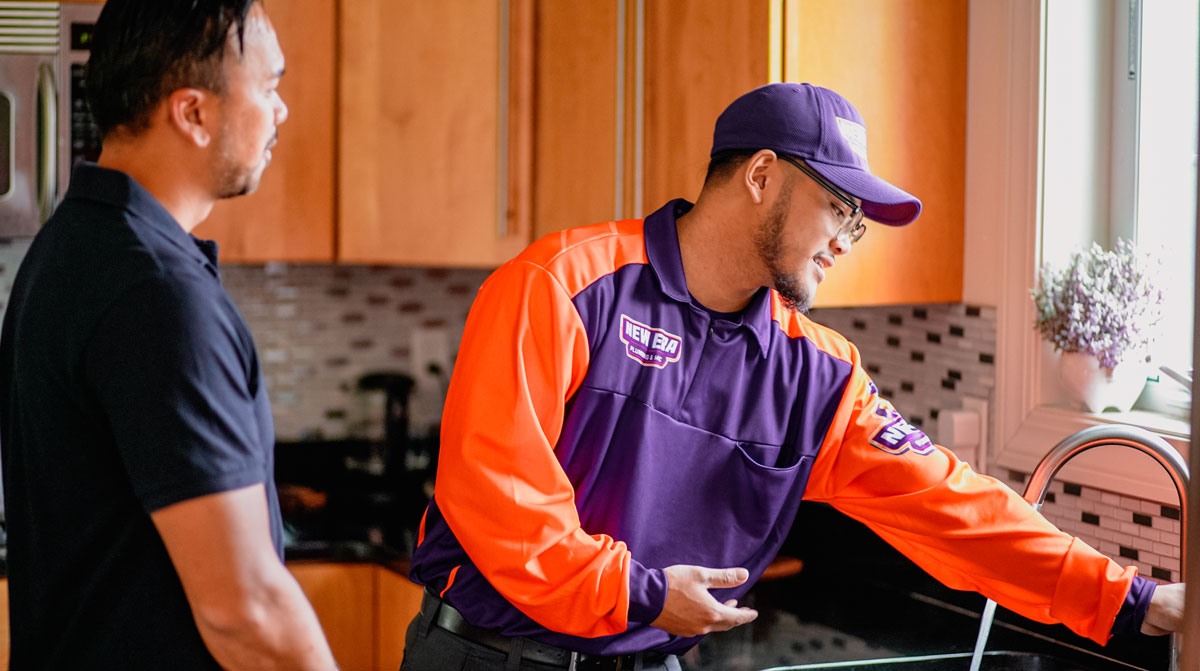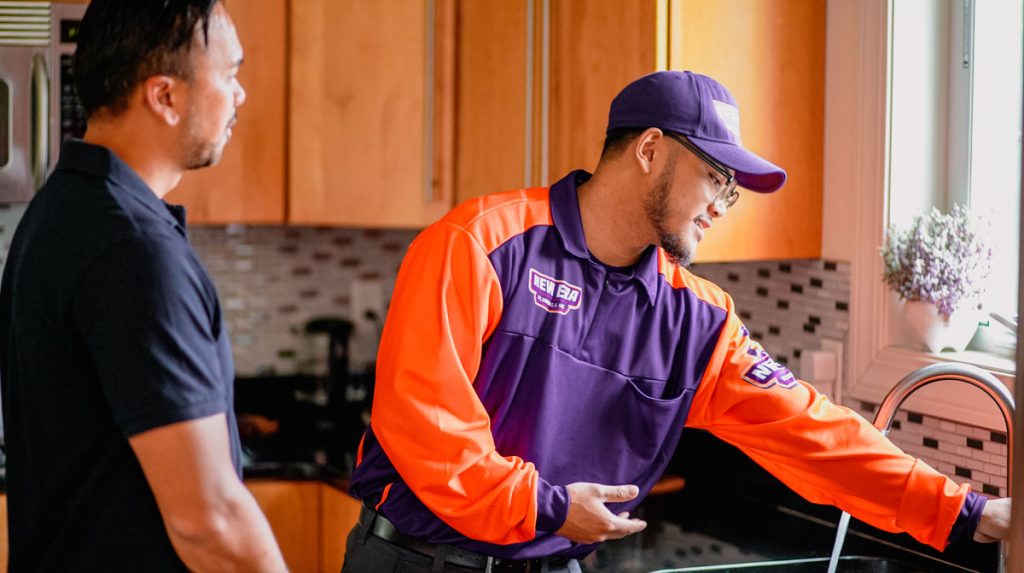 Efficient HVAC repair for your comfort
As a dependable HVAC contractor, we pride ourselves on our knack for pinpointing both everyday and intricate HVAC issues. Our approach to HVAC repair is swift, ensuring you're back to comfort without prolonged disruption.
Plus, our meticulous repairs aren't just a quick fix—they're an investment in prolonging your system's lifespan, ensuring you get the most out of your home's HVAC.
HVAC Installation / HVAC replacement
Modern HVAC installation and replacement solutions
Looking for the best HVAC contractors in Lowell? That's New Era. Every home, every office, has got its own perks. Picking the right HVAC system is an art and a science, and we dive deep to figure out the perfect HVAC installation or HVAC replacement for you, tailored just right.
Thinking about stepping it up with an upgrade? We got you. Our team makes it quick, getting you geared up with high-quality HVAC replacement.
With New Era on your side, you're not just buying HVAC installation or HVAC replacement services; you're locking in modern solutions and long-lasting comfort.
HVAC maintenance and tune-up for preventive care
At New Era, we like being proactive. Regular commercial and residential HVAC maintenance isn't just a recommendation; it's the cornerstone of ensuring your home remains a sanctuary of comfort. Also, think of an HVAC tune-up as a thorough physical check-up for your system.
Our HVAC services will spot the little hiccups before they turn into big headaches, keep things running smoothly, and make sure your system's in top shape, especially when the weather is at its worst.
When it comes to HVAC contractors in Lowell, New Era's the name folks trust. We're here to make sure your system goes the distance to ensure your peace of mind.
Residential and commercial HVAC services
Whether you've got a cozy home or a bustling business spot, each place has its own HVAC repair or service needs. Over here at New Era, we get that. Knowing the complexities of residential HVAC systems allows us to craft solutions to make homes more inviting. And on the commercial HVAC front, we ensure workspaces remain optimal for productivity.
But what truly makes New Era stand out as HVAC contractors in Lowell? It's our knack for adapting to whatever your space needs, be it a chill spot for the family or a dynamic commercial area. That's the New Era difference!
A legacy of HVAC excellence in Lowell!
New Era's story is right here, in the heart of Lowell. It's not just about keeping places warm or cool for us; it's about being part of every home, every business, and giving back expert HVAC installation, repair, or maintenance services to the community that's given us so much.
Becoming the go-to commercial and residential HVAC contractors didn't happen by chance. It's been a journey built on trust, hard work, and giving it our all in every service call.
Don't let those tiny HVAC issues turn into big, wallet-busting problems. Reach out whether for regular maintenance or if something feels off. Our professional HVAC contractors have got your back.
Why Choose New Era Plumbing & HVAC?
What are the top reasons homeowners trust our drain cleaning professionals in Lowell, MA, and surrounding areas?
We are licensed plumbers who are bonded and insured.
We are local, friendly experts.
We are honest and dependable.
We guarantee competitive, upfront pricing.
We offer emergency drain cleaning service when you need us.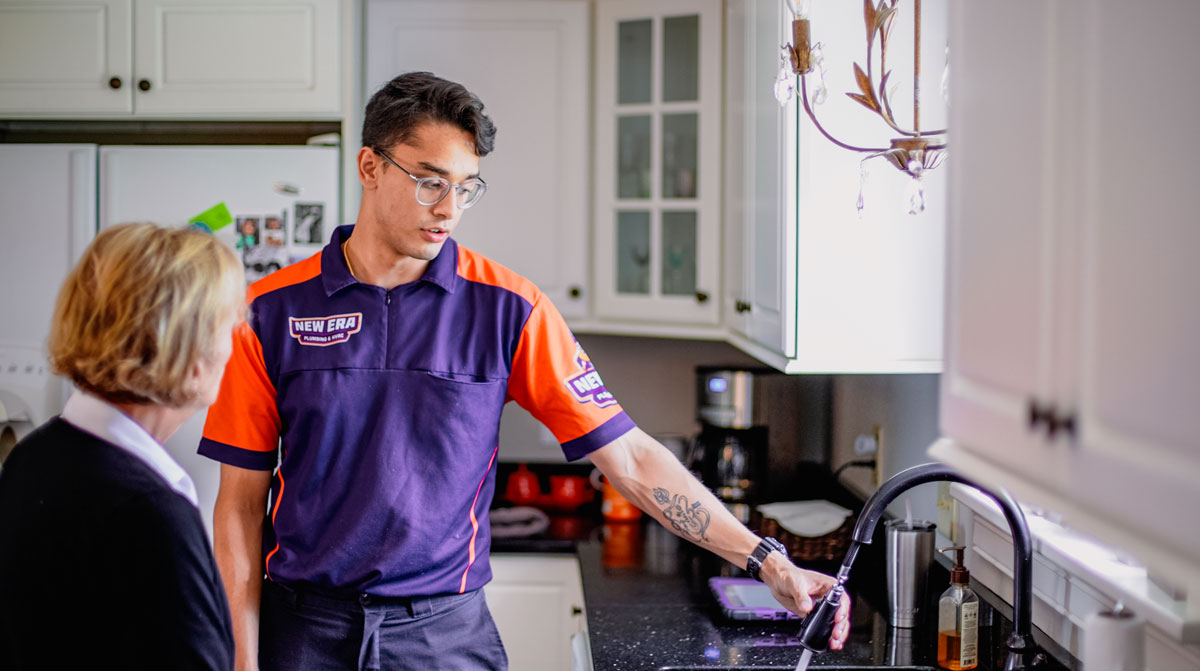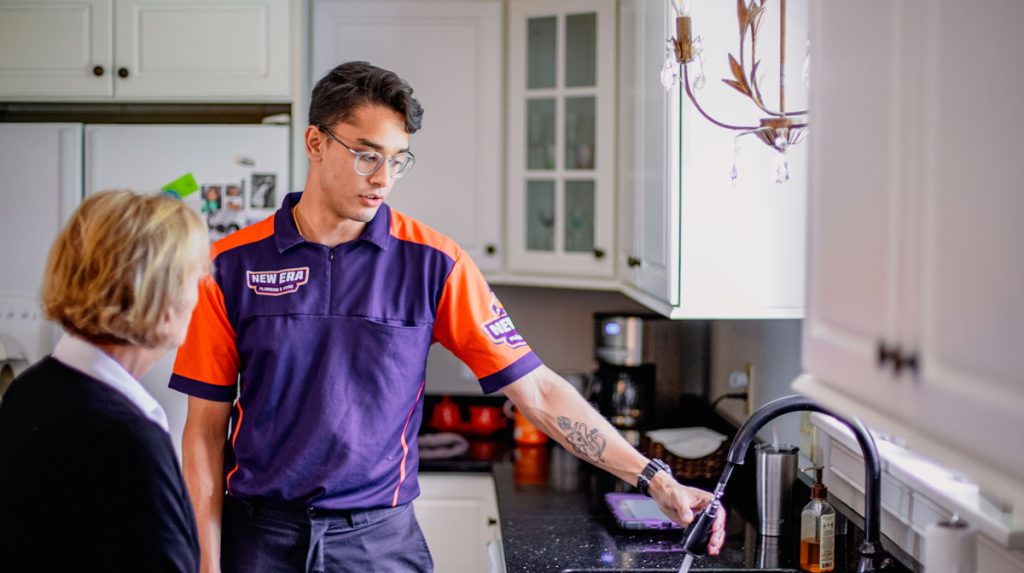 Other services in Lowell, MA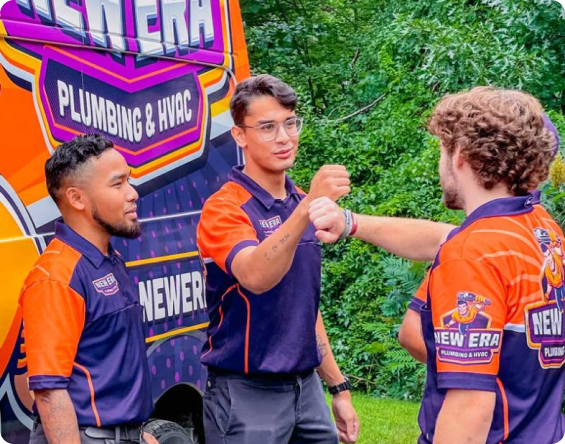 Best HVAC Services in Lowell, MA
Don't let HVAC failures make your day difficult. Trust in our reliable 24/7 emergency HVAC repair or other services, and let us handle everything for you.
Call New Era today and rest assured that your system will be in good hands!