Your Trusted Air Conditioning Repair Specialists
New Era's AC repair specialists have been servicing Hudson residents for over 15 years! Call us today, and see for yourself why we are the area's top-rated AC repair service.
Timely and Reliable AC Repair in Hudson
For over 15 years, New Era has held a trusted reputation in Hudson for timely and dependable AC repair service. We recognize that when your air conditioning unit is on the fritz, especially during sweltering summer days, you want quick resolutions. That's why we ensure speedy responses to all service requests and inquiries.
With New Era, you can feel confident knowing our air conditioner repair technicians have their capable hands on standby, ready to promptly tackle a wide array of tasks. From minor fixes to more complex issues, no air conditioner repair job is too challenging for us. Our proficiency ensures your AC system stays functional when you need it the most, providing you with uninterrupted comfort throughout the hottest months.
We invite all Hudson residents to experience the New Era difference. Trust in our steadfast commitment to deliver fast and reliable air conditioning repair services, keeping you cool and comfortable in your homes.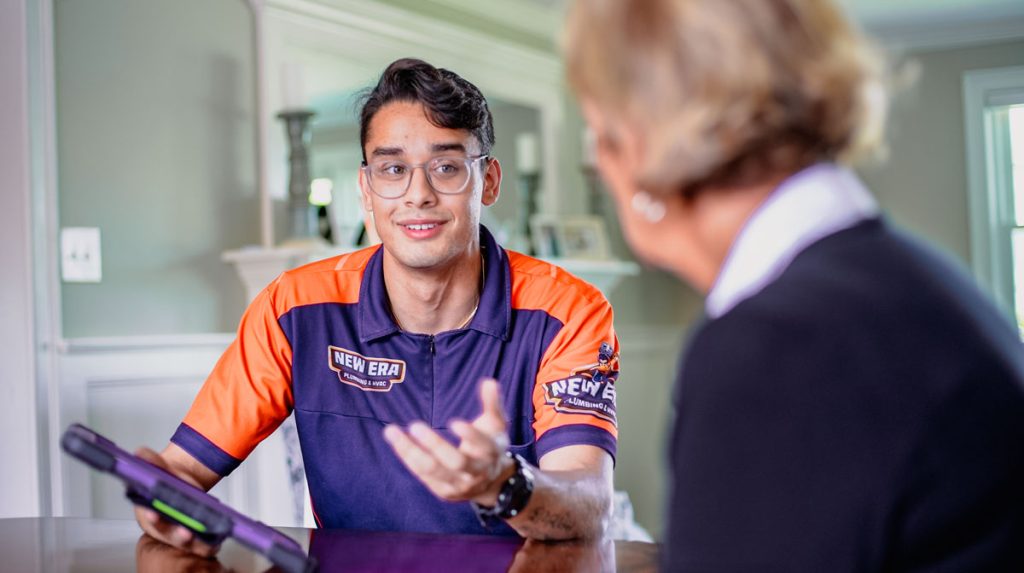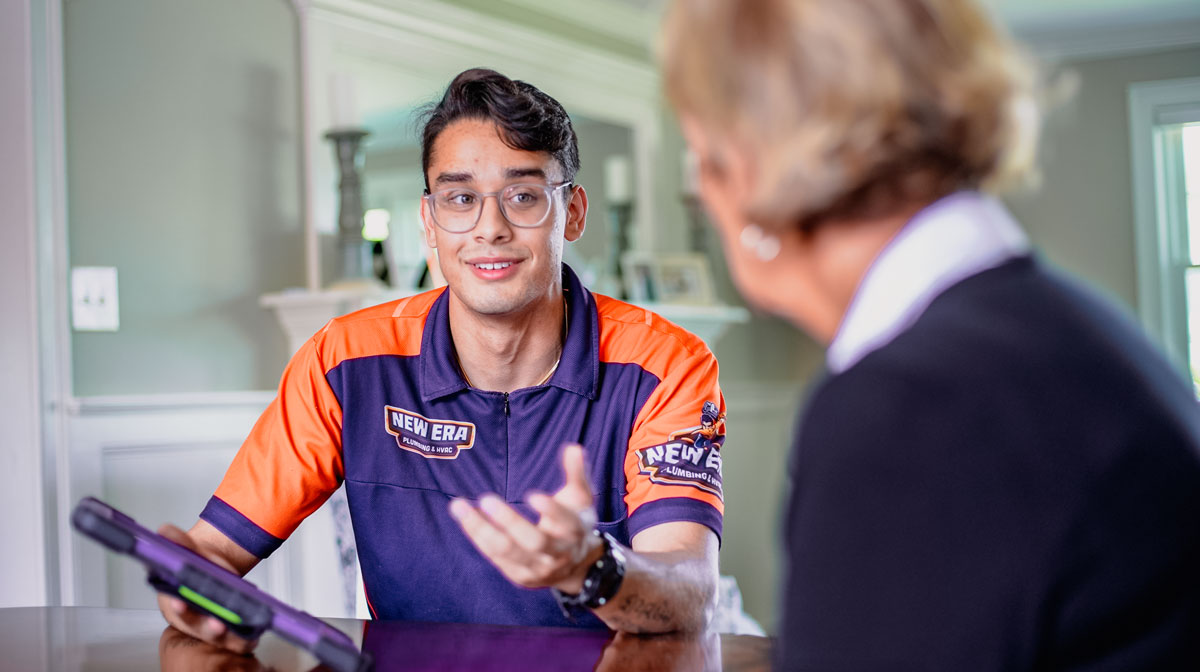 Free replacement estimate
Free Tune-Up with Any Heating Repair $129 tune up fee will apply if no repairs are needed.
Frequent Questions About AC Repair in Hudson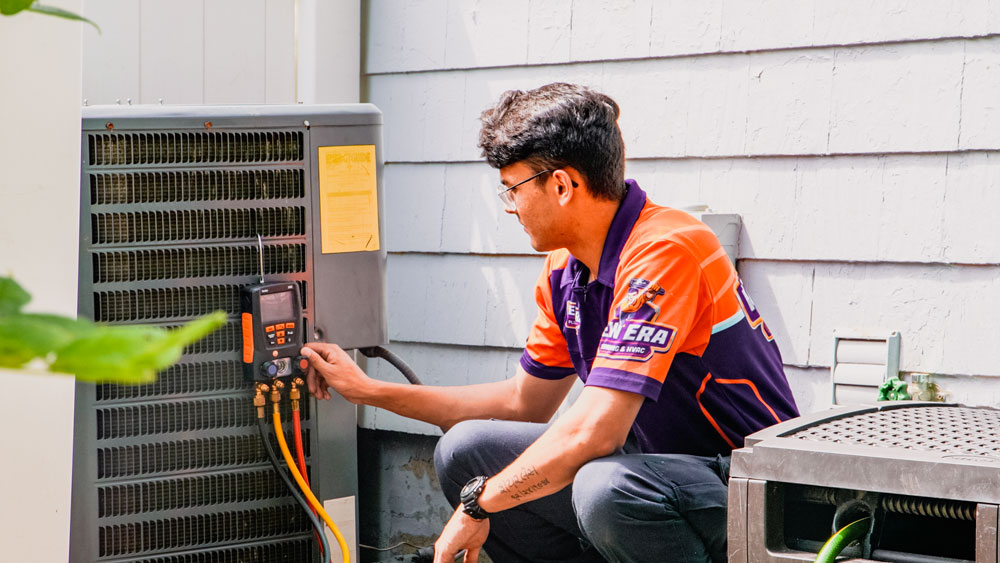 Professional Air Conditioner Repair Services
Established over a decade and a half ago, New Era has been relentlessly committed to offering unrivaled air conditioning repair service in Hudson, MA. We understand the critical role a well-functioning air conditioner plays in creating a comfortable and welcoming environment, particularly during those hot summer months.
Your AC system is in safe and experienced hands with New Era. We possess an extensive history of resolving a myriad of air conditioner repair issues, which only serves to reinforce our status as a top-rated AC repair provider. From routine upkeep to comprehensive air conditioner repairs, we have the requisite expertise to get your air conditioner humming smoothly once more.
Our dedication lies in delivering reliable and professional AC repair services that ensure your home remains a cool sanctuary during those hot Hudson summers. We are New Era, your friendly, caring, and honest AC repair partners.
Emergency Air Conditioning Repair
People may think Massachusetts doesn't get so hot in the summer, but as Hudson locals, we know better than that. The pros at New Era know that in the sweltering summers we can sometimes see here in our community, an AC system breakdown can quickly escalate into a crisis, qualifying as an emergency air conditioner repair scenario. At New Era, we have designed our services to act swiftly, offering 24-hour emergency air conditioning repair to ensure your home's comfort is not compromised.
With any emergency air conditioning repair, our approach is methodical yet rapid. We commence by diagnosing the problem, then proceed to mend it with utmost precision, making certain it's fixed entirely and the same issue doesn't recur.
We believe in the old adage that goes, "a stitch in time saves nine." That's why our emergency AC repair is structured to act swiftly and proficiently. Trust in New Era, your neighborly and reliable partner in Hudson, to restore your cool oasis promptly and proficiently.
Troubleshooting Common Air Conditioning Problems
At New Era, we know the discomfort that common air conditioning problems can bring to residents in Hudson. Uneven cooling, sudden breakdowns, or unusual noises from your AC can impact the quality of your life, especially during hot seasons. But don't sweat it – New Era's pros are proficient in all aspects of home air conditioning repair, and we are here to help!
Timely air conditioner repair is crucial in maintaining the longevity and performance of your air conditioning system. Whether it's an issue with the filters, coils, or even the thermostat, we're equipped to address it promptly. New Era's air conditioning repair service focuses not just on fixing the problem but also on preventing future complications.
Let us, at New Era, be your trusted neighbor for air conditioner repair in Hudson, so you can enjoy a cool and comfortable home all year round.
Residential & Commercial AC Unit Repair
From cozy homes to bustling businesses, New Era fully understands the unique needs of both residential and commercial AC systems in the Hudson area. Residential air conditioning repair often focuses on creating a comfortable, serene environment for families. On the other hand, commercial air conditioner repair goes beyond comfort; it's about maintaining productivity and preventing operational hiccups, as every minute of downtime can impact your bottom line.
At New Era, we approach home air conditioning repair with care and dedication, ensuring your haven remains a cool refuge during the hot months. For commercial AC unit repair, we know time is money, so we combine speed with efficiency to get your business back to its optimal working environment as quickly as possible.
We understand the frustrations AC issues can cause. Trust New Era, your friendly Hudson neighbor, to resolve these with professional and prompt air conditioner repair.
Why Choose New Era for Air Conditioning Repair in Hudson?
Being Hudson-based, New Era understands the area's unique climate and the consequent AC needs. This intimate local knowledge enables us to offer air conditioner repair services tailored to meet Hudson residents' requirements.
But New Era's commitment goes beyond just air conditioner repair. We champion energy-efficient solutions, advising our valued Hudson community on how to maximize their AC performance while minimizing energy consumption. This approach not only helps reduce utility bills but also promotes a greener environment. Trust New Era for an air conditioner repair service that is not only top-rated but also committed to your comfort and the environment.
New Era recommend you seek specialized assistance as soon as you notice any sign of malfunction that could necessitate a call for AC repair. This prevents bigger issues and makes air conditioning repair easier, faster and way more efficient in the long term.
Why Choose New Era Plumbing & HVAC?
What are the top reasons homeowners trust our drain cleaning professionals in Hudson, MA, and surrounding areas?
We are licensed plumbers who are bonded and insured.
We are local, friendly experts.
We are honest and dependable.
We guarantee competitive, upfront pricing.
We offer emergency drain cleaning service when you need us.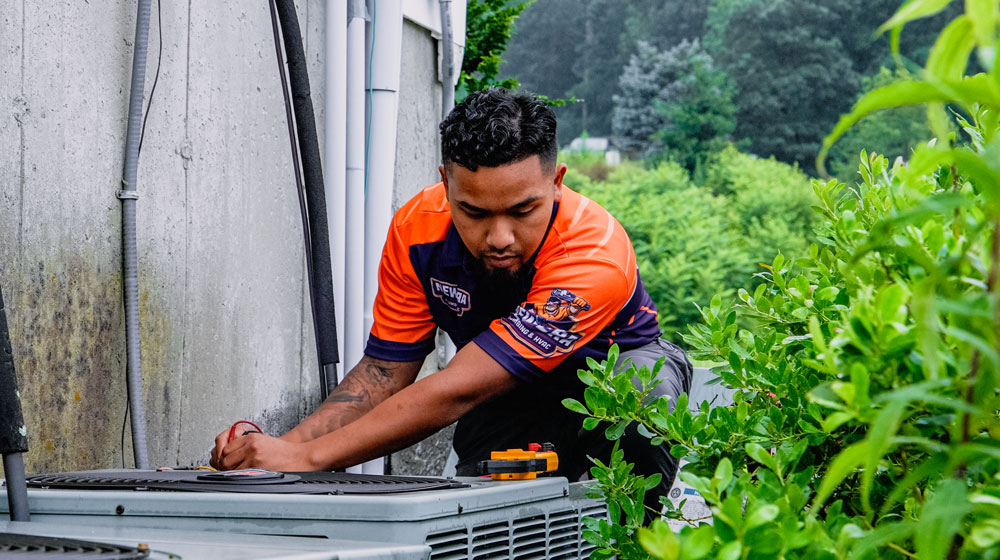 Other services in Hudson, MA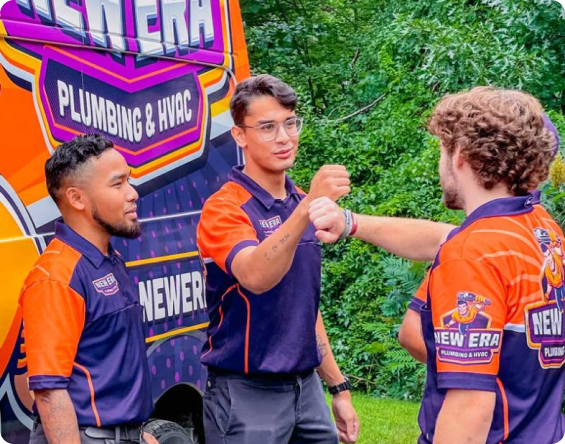 Experts in Air Conditioner Repair
Air conditioning repair is a matter of urgency and we understand it. This is why we offer same day service all over the Hudson area.
Call us and experience the New Era of air conditioning today!
Acton
Amesbury
Andover
Burlington
Chelmsford
Concord
Georgetown
Haverhill
Lawrence
Pelham
Rowley
Salem
Tyngsborough
Westford
Windham